Mira Eschliman is the DPS Senior of the Week. Mira is one who enjoys traveling, and she will be doing just that when she heads to South Dakota School of the Mines before entering the workforce. Mira took a great deal of dual credits to prepare her for this journey!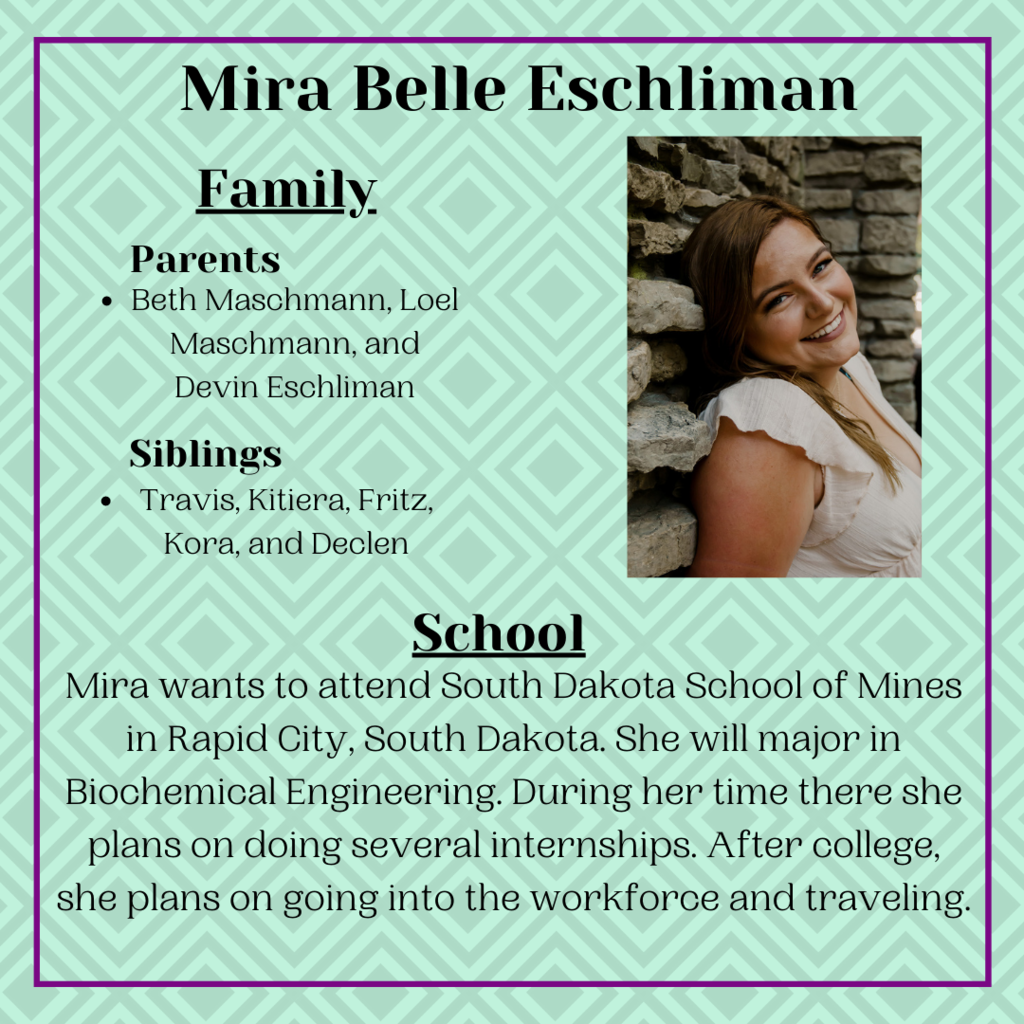 Please join us in welcoming the 2022 inductees to the National Honor Society Tuesday, May 10. Ceremony begins at 7 and will also be available on Striv.

It's TEACHER APPRECIATION WEEK! DPS is thankful for the staff that we have & we encourage you to show your appreciation also with 3 weeks of classes left! MAPS Testing, TVC Track Mt, SCC classes ending, and D Club/Activity Banquet all this wk:
https://bit.ly/DPSDAILYNEWS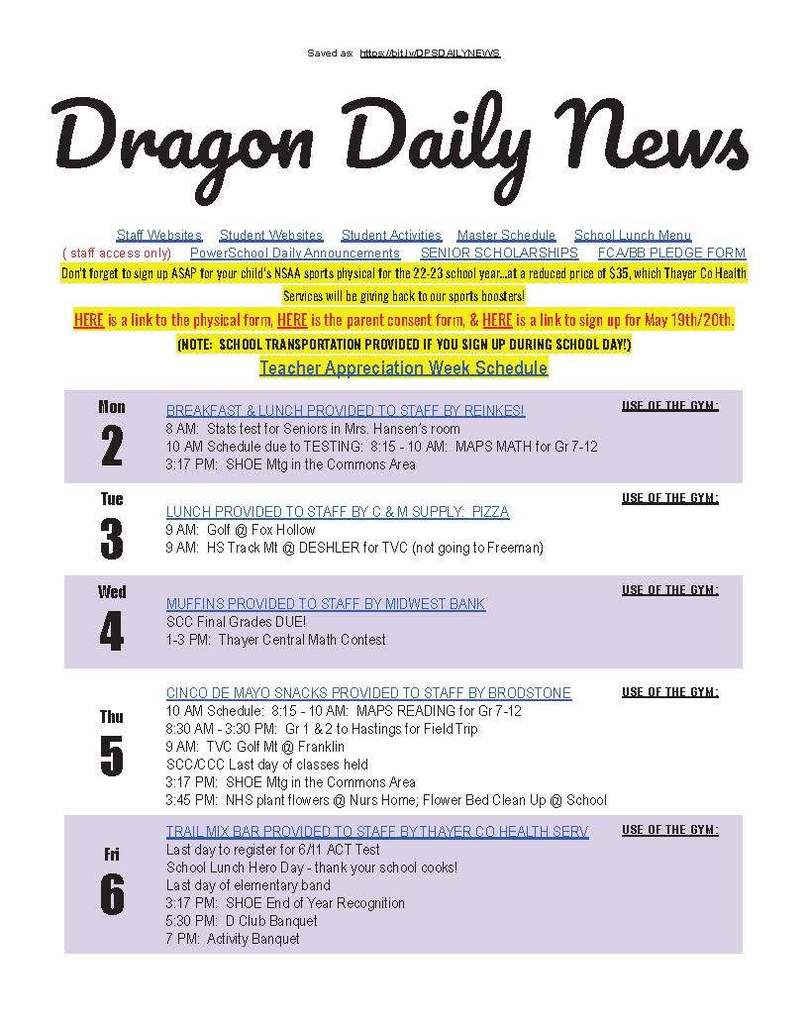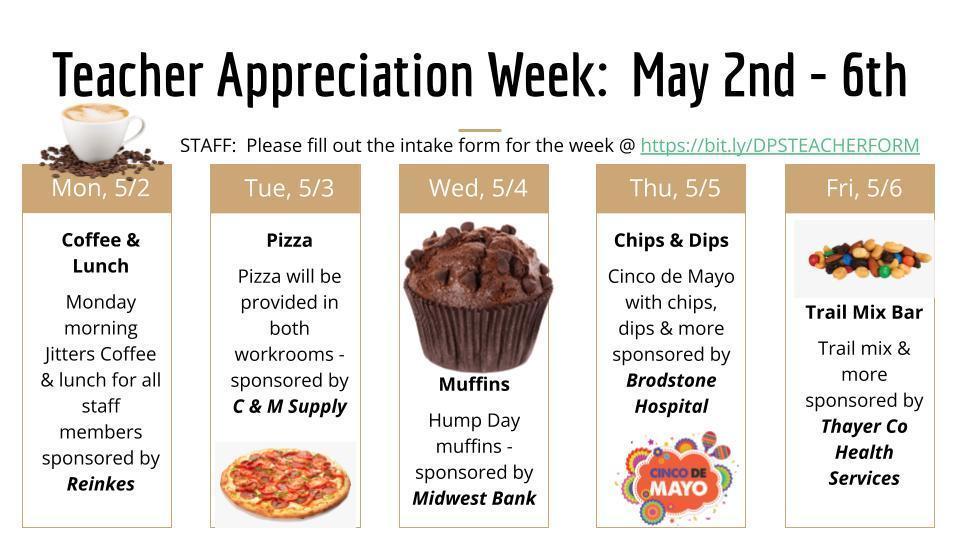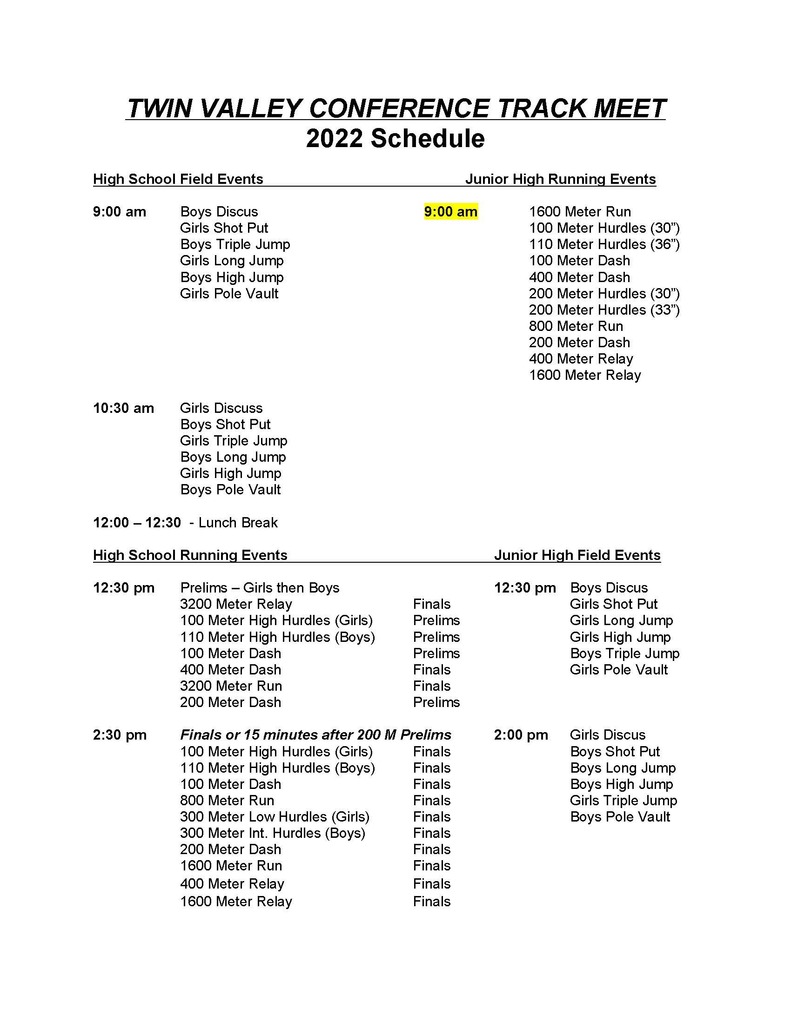 This week for Show and Share, students were asked to bring in an item that started with the letter D. We enjoyed a fun surprise, when this cute dog visited us on the playground!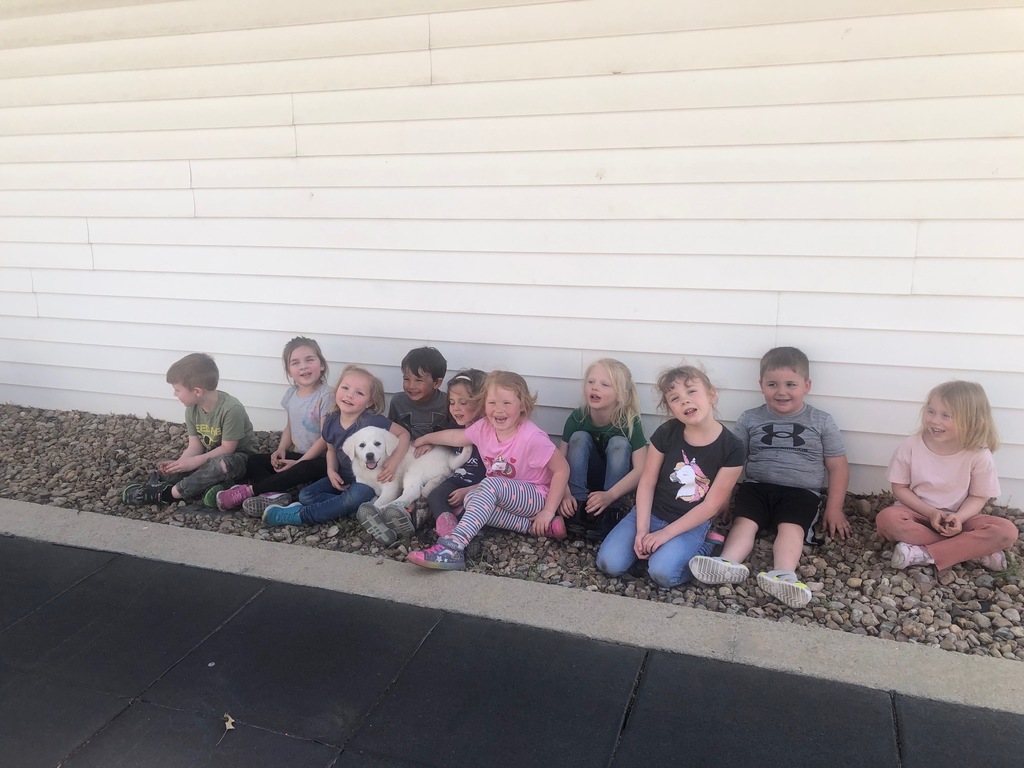 During this Handwriting activity the preschoolers were able to create "Mat Man". Mat Man is a classroom character that embodies Learning Without Tears unique approach to drawing with multisensory activities and strategies that help young learners develop strong drawing and cognitive skills. Throughout the year we draw Mat Man and sometimes we use the Mat Man wooden sticks to create a bigger version of him.
Yesterday we had a guest reader at preschool! Mrs. Linda came and read two books to us. We have enjoyed having people from our community come in to read. Thank you, Linda! We appreciate all that you do for us!!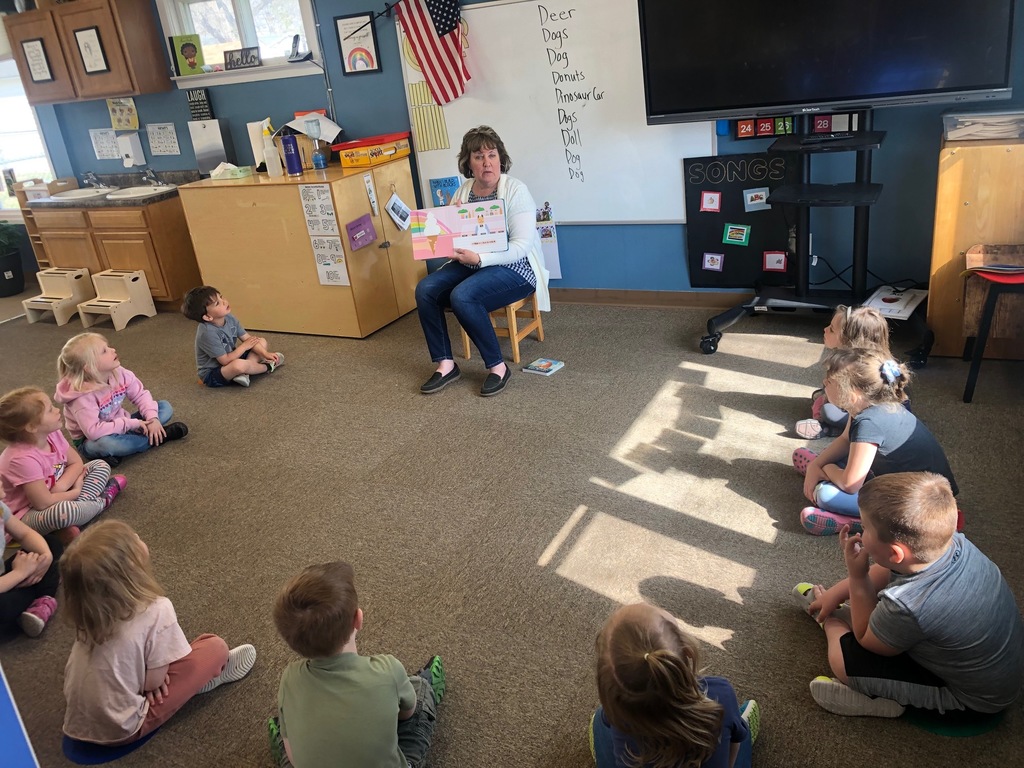 After reading the poem "Scaffolding," the seventh graders brainstormed characteristics of a strong relationship and then built structures that could withstand a desk shake. The structures and characteristics were sound!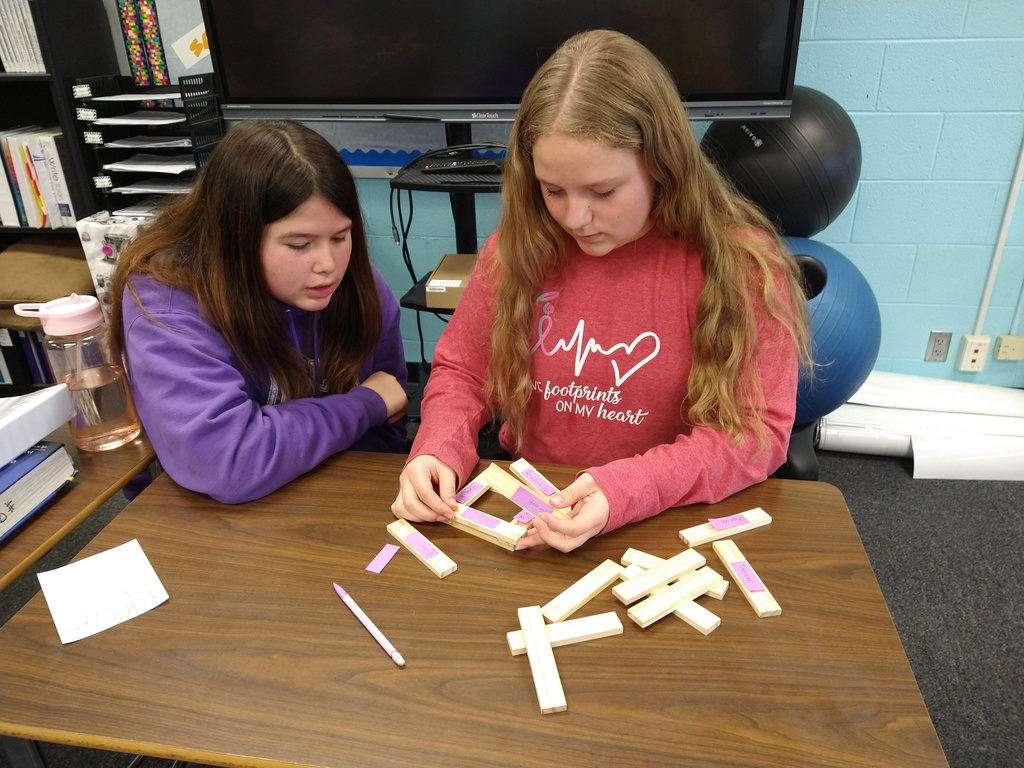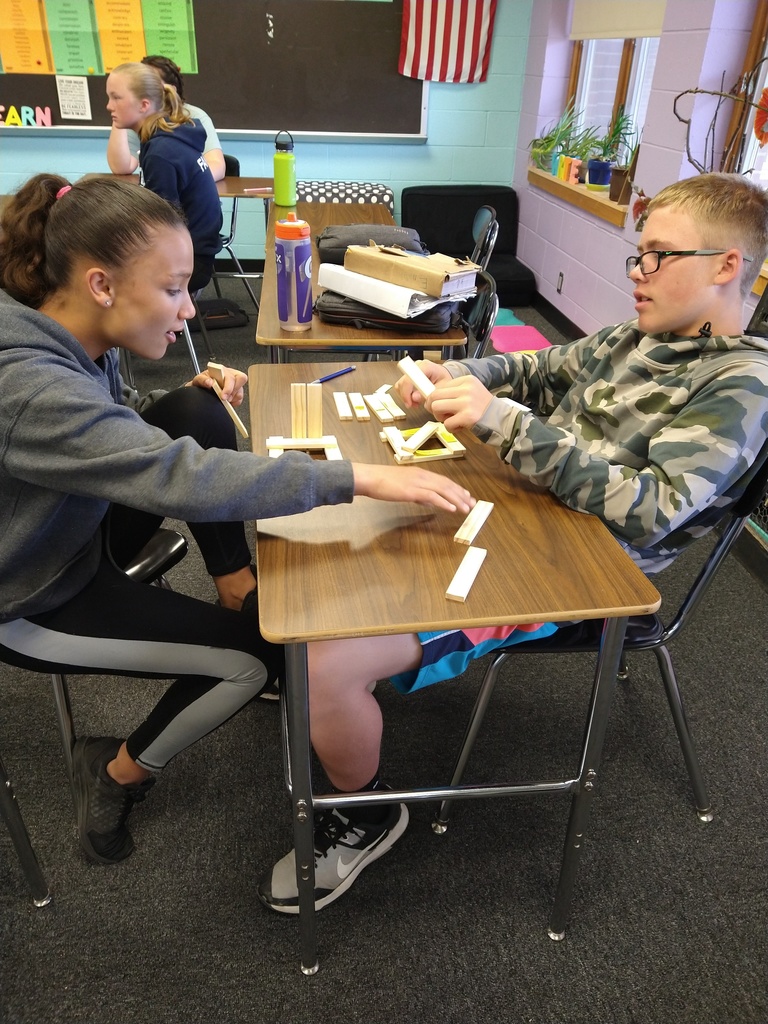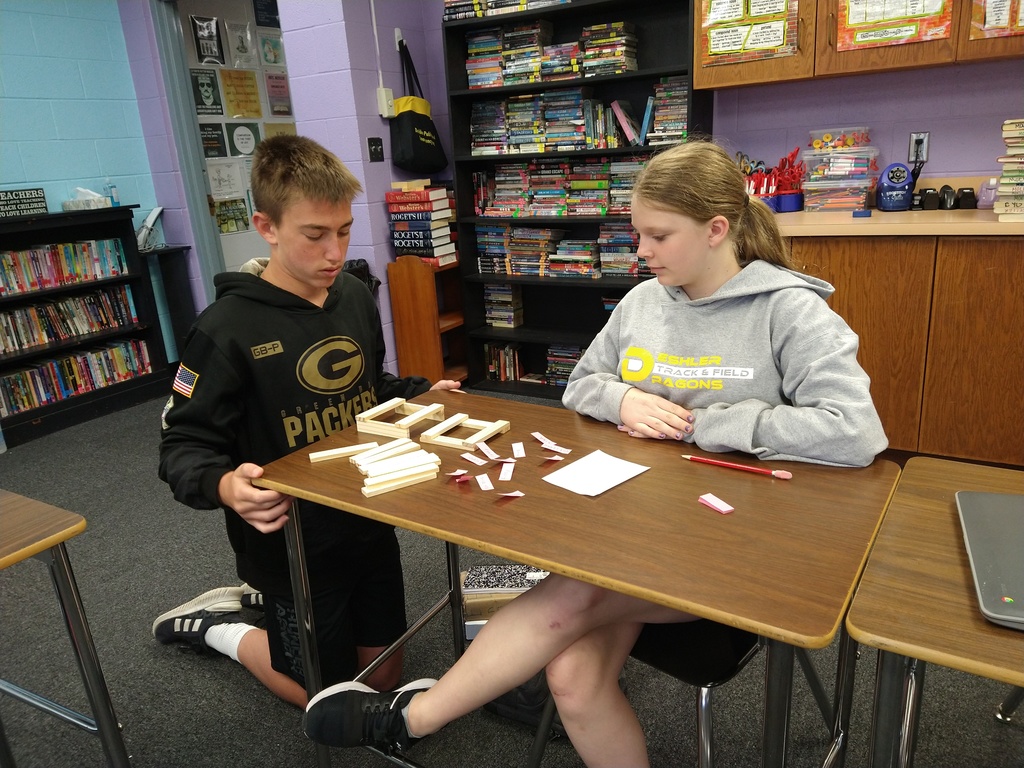 Due to the forecast, JH/HS track will practice together at 2:30 PM today (no golf). Everyone is encouraged to leave campus after school. Additionally, the TVC Track Meet has been moved to TUE, MAY 3RD, same start time & order of events. PLEASE SPREAD THE WORD!

Each year the 6th grade class picks Hearts United for Animals for their Patriot Day project. We gather donations of blankets, towels and newspapers. Then for our field trip we travel to HUA to deliver the donations. I love to see their compassion for animals!❤️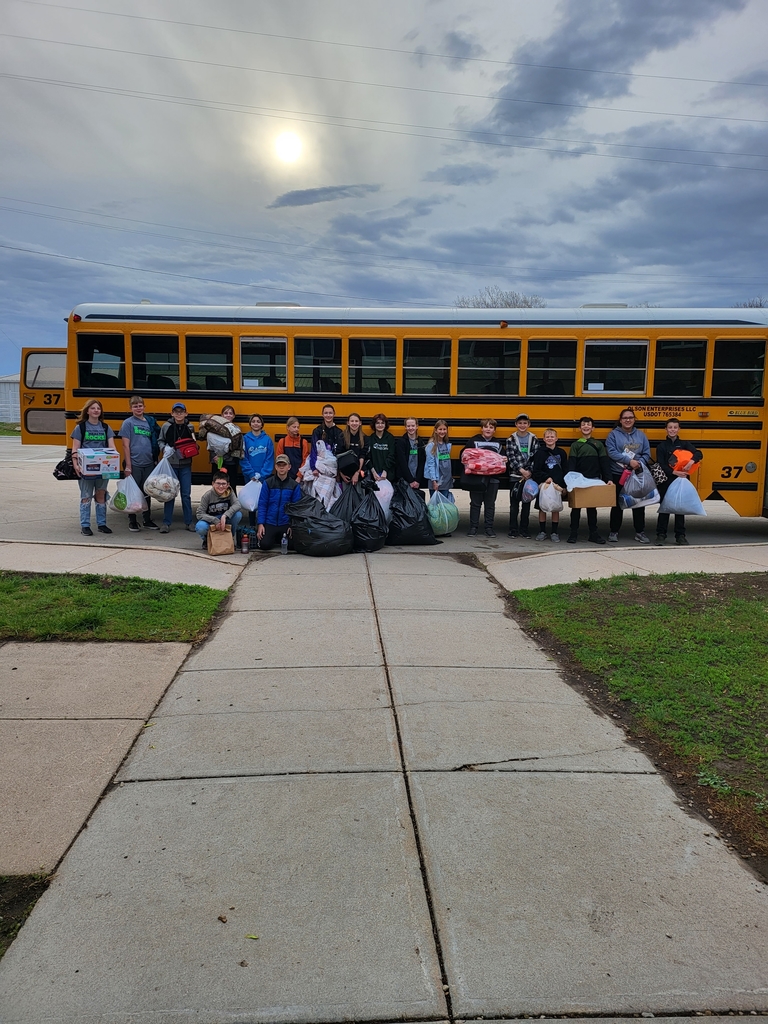 Kindergarten students had a great day at the Lincoln Children's Zoo!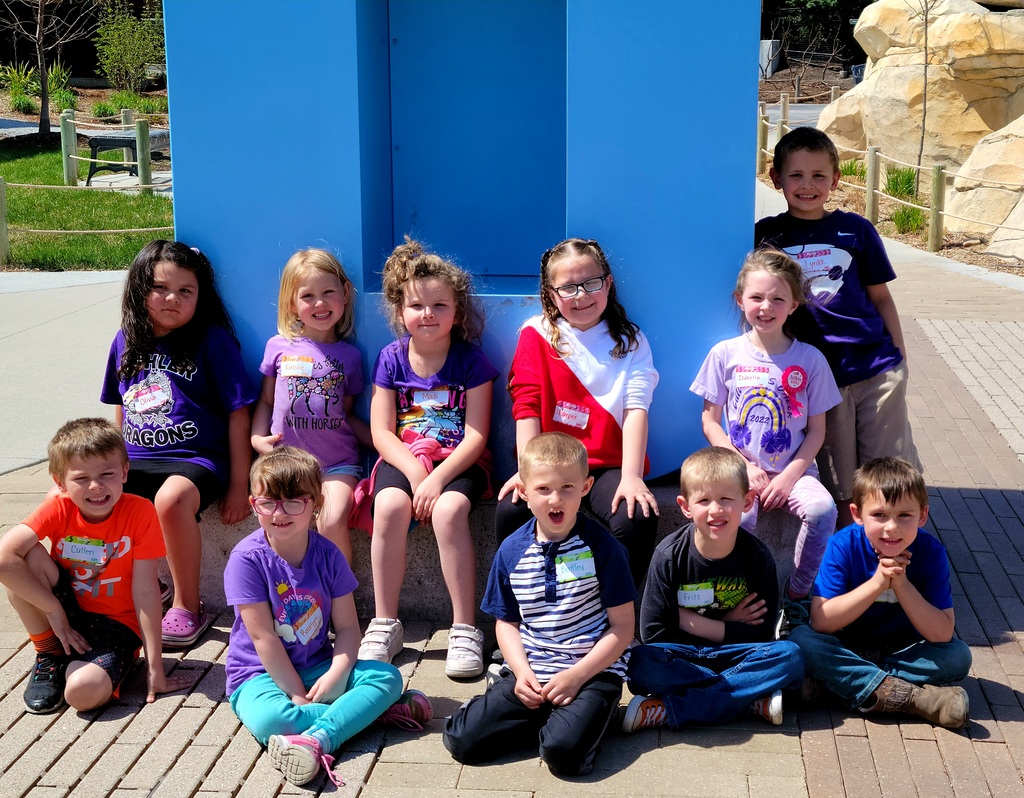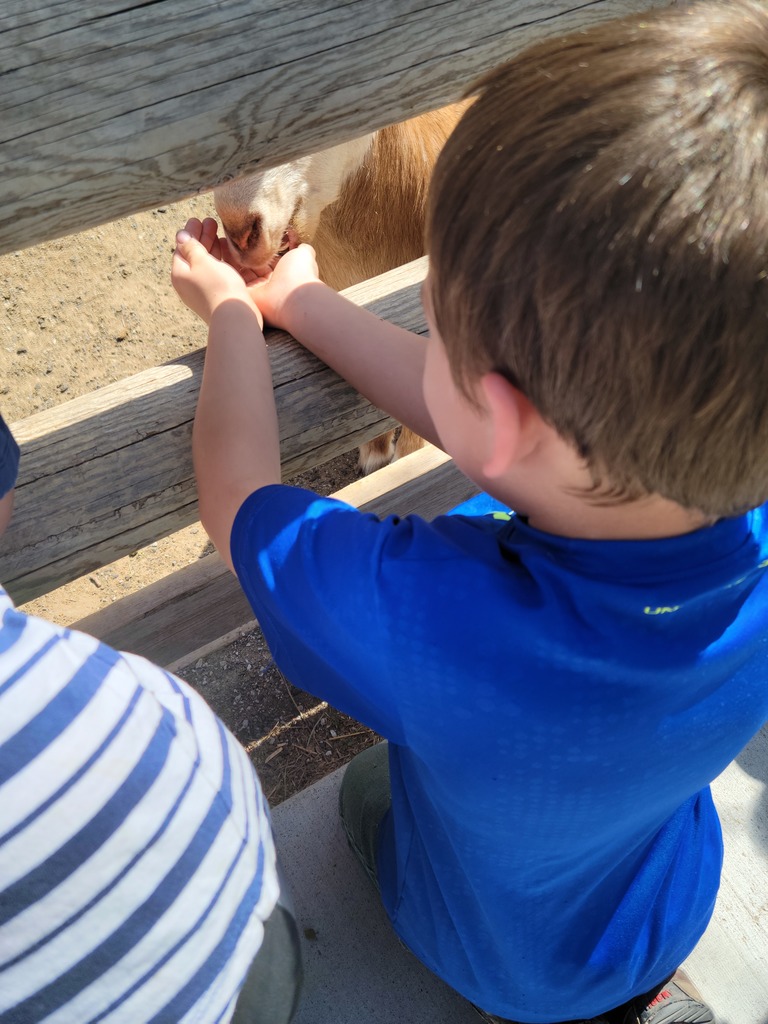 Every Tuesday Mrs. Kane leads us in Guidance. We learn how to manage our feelings, best ways to calm down and how to play with others. Some days we even get to play a game! The morning class enjoyed a game of "In the river, on the bank". This is a game that enhances our listening skills. Thank you, Mrs. Kane!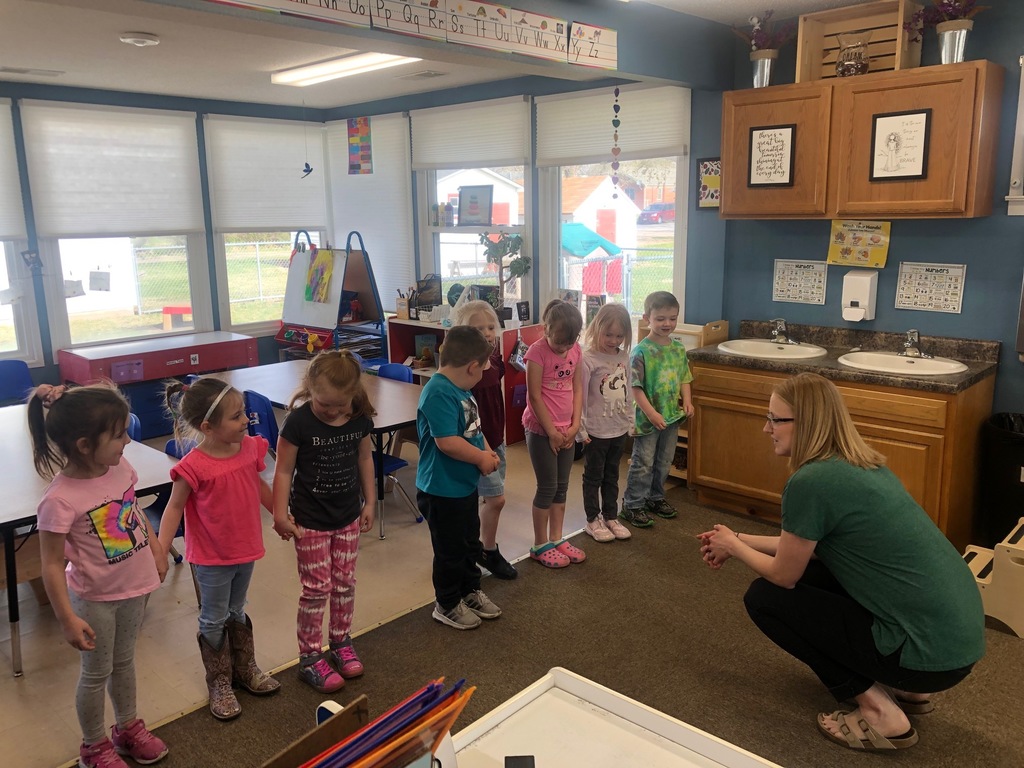 The soon to be Kindergartners enjoyed another visit with the current Kindergarten class. The morning preschool class was able to work with others to complete a letter search around the classroom. The afternoon preschool class joined in on a music class. A fun time was had by all!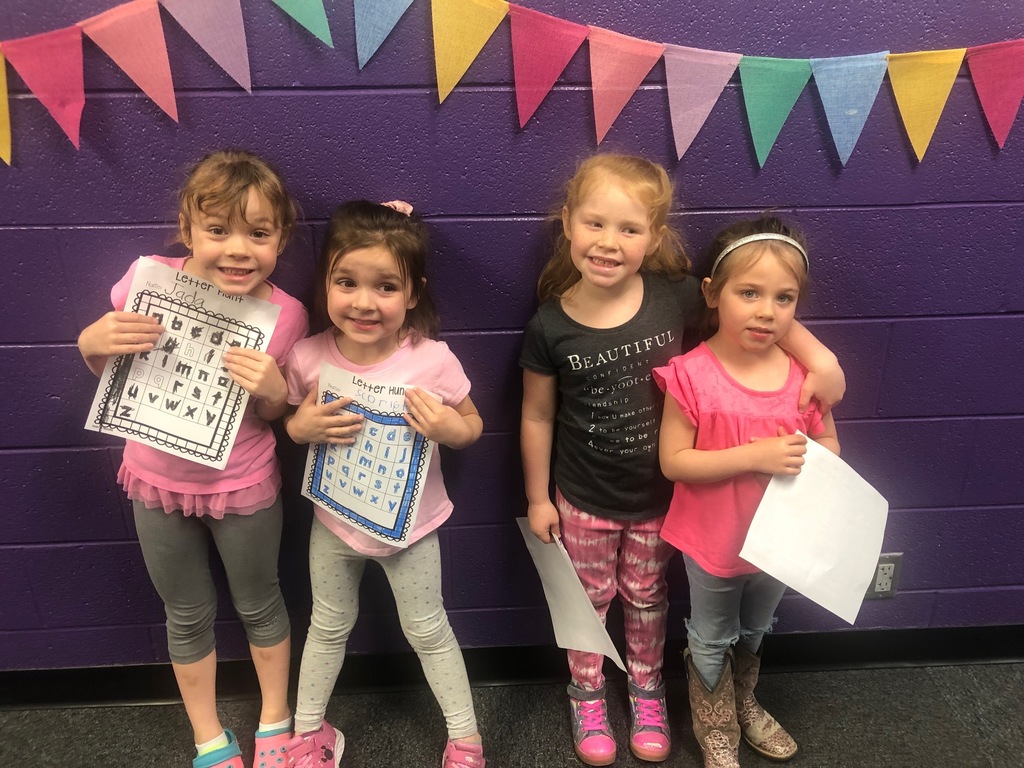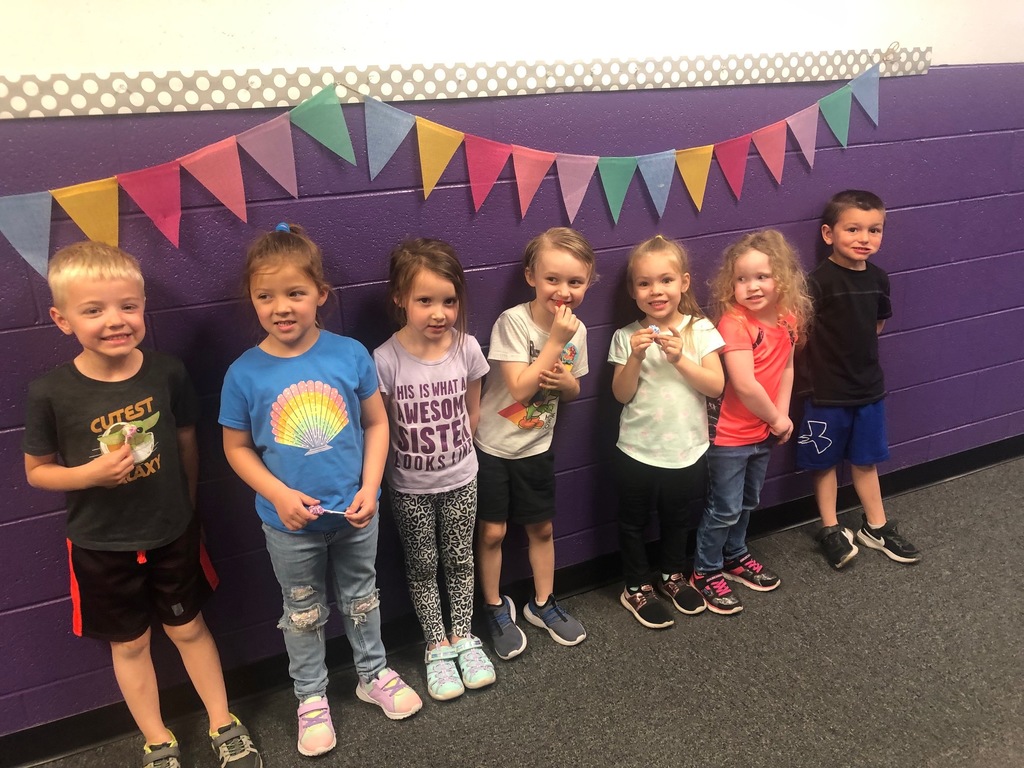 Life 101 Day was a huge hit thanks to our 16 awesome presenters! From healthy eating and lifestyles to a healthy credit score, car basics, understanding insurance, college admissions, and more, we appreciate everyone who helped to make this day possible!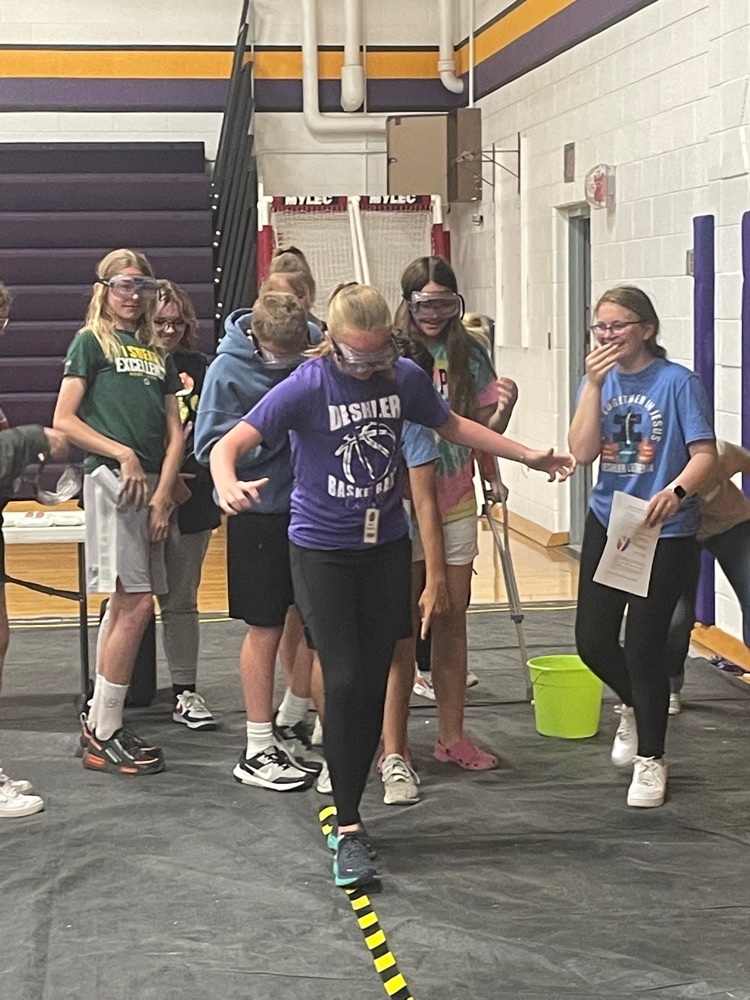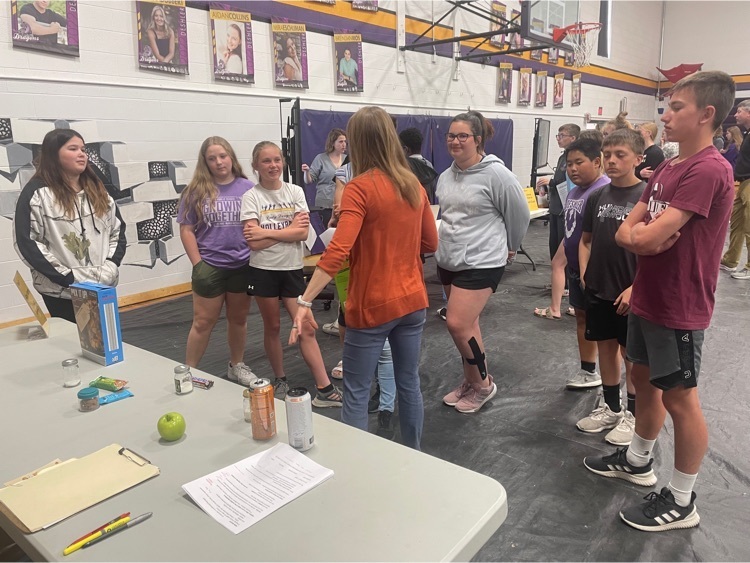 Seniors are learning microwave safety with the Thayer Co Extension Office as well as preparing an entire meal including meatloaf, potatoes and a mug cake today to kick off Life 101. Have them fix a meal for you — no excuses now!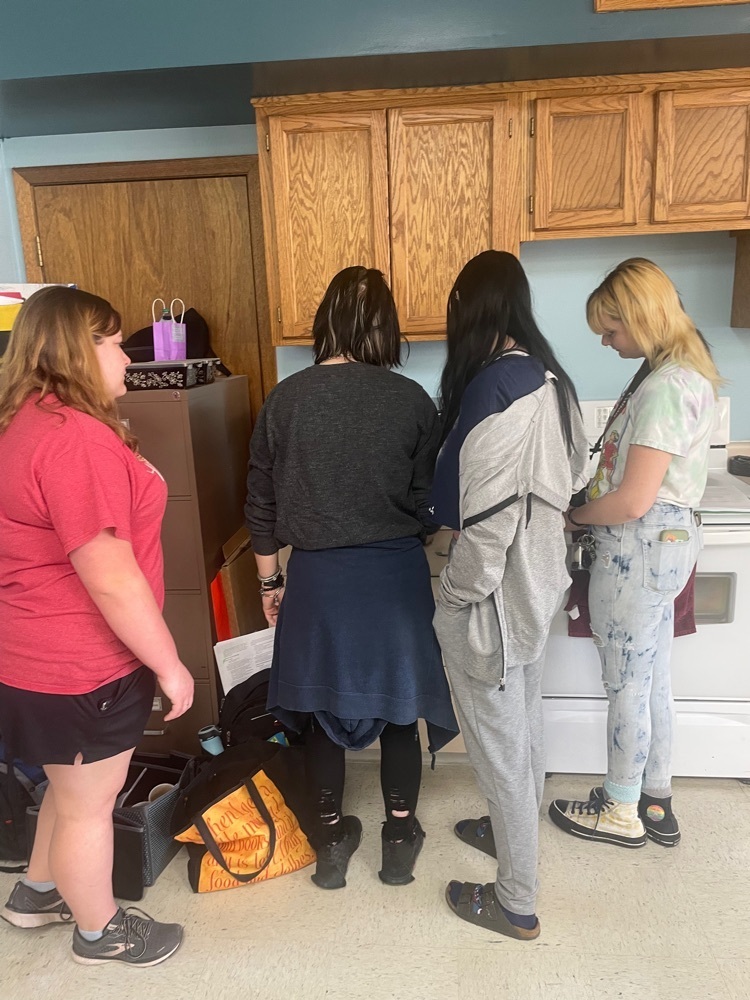 Reminder: Thursday, April 28th, is the final day of Elementary ASP for the 2021-2022 school year.

HAPPY ADMINISTRATIVE ASSISTANTS' DAY! Sarah Baden, Marla Finke, and Julie Hoffmeyer are the administrative assistants at DPS, and we are thankful for all that they do for our staff and students day in & day out. Thank you!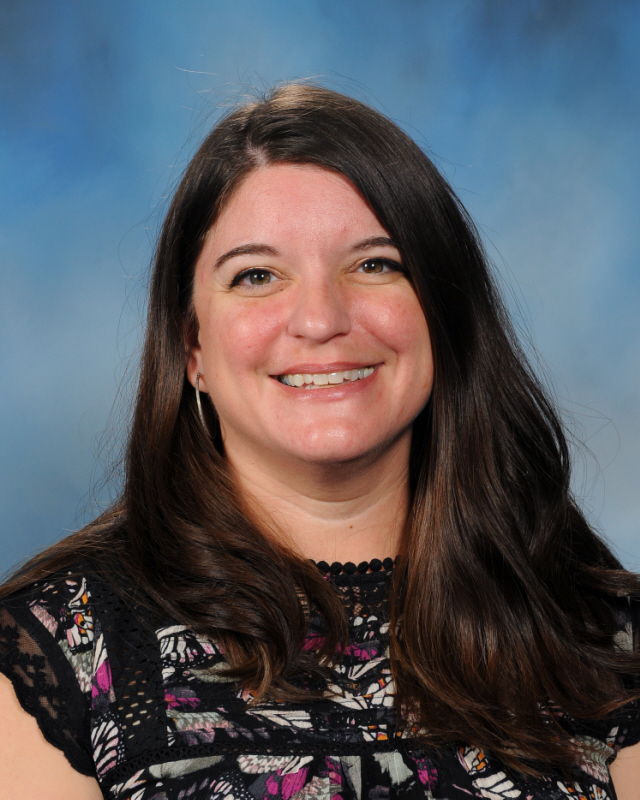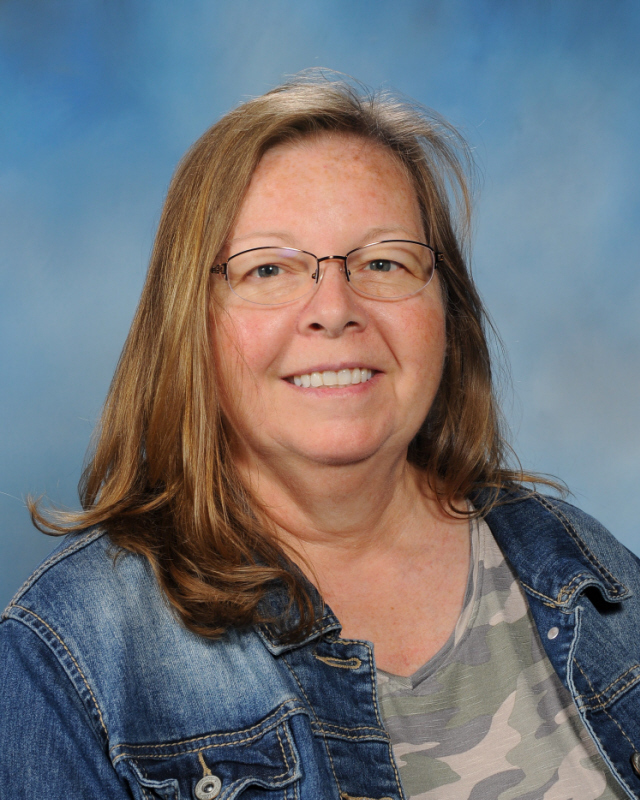 Today Jessica, from Little Blue Natural Resources District visited the afternoon preschool class. Her presentation was about trees and why they are good for the Earth. We learned that the General Sherman Tree is the world's largest tree, measured by volume. It stand 275 feet tall and is over 36 feet in diameter at the base. You can find the General Sherman Tree in Three Rivers, CA.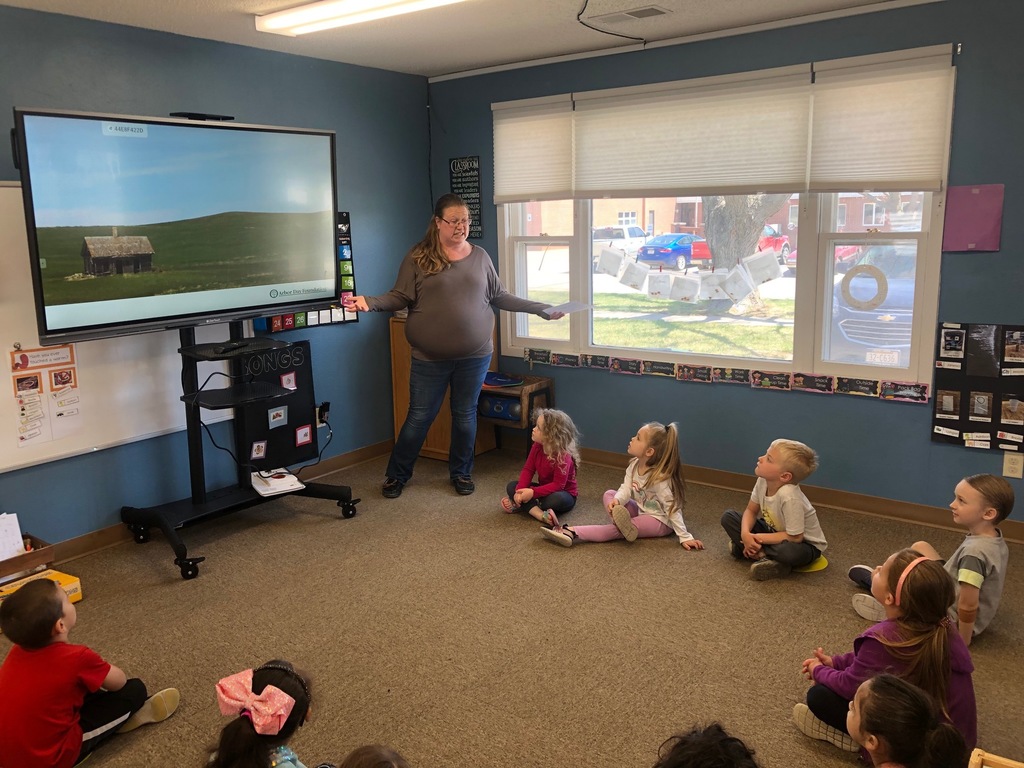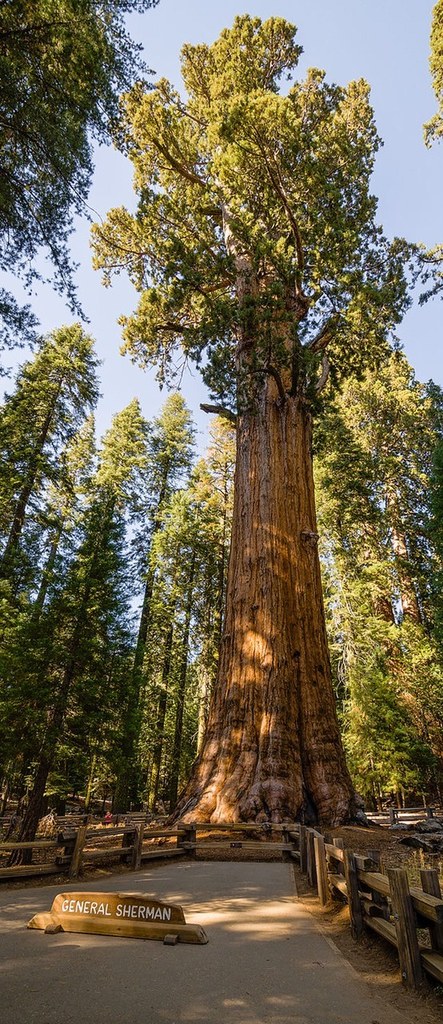 We recently completed a sink or float experiment. The students were given an egg and then had the opportunity to pick a small item to put in their egg. They had many items to choose from such as: a key, penny, rock, pom-pom, plastic button, etc. They put the egg in the water to see if it would sink or float. When they made the discovery that it would float, they were able to take their item out of the egg and hypothesize if the item would sink or float.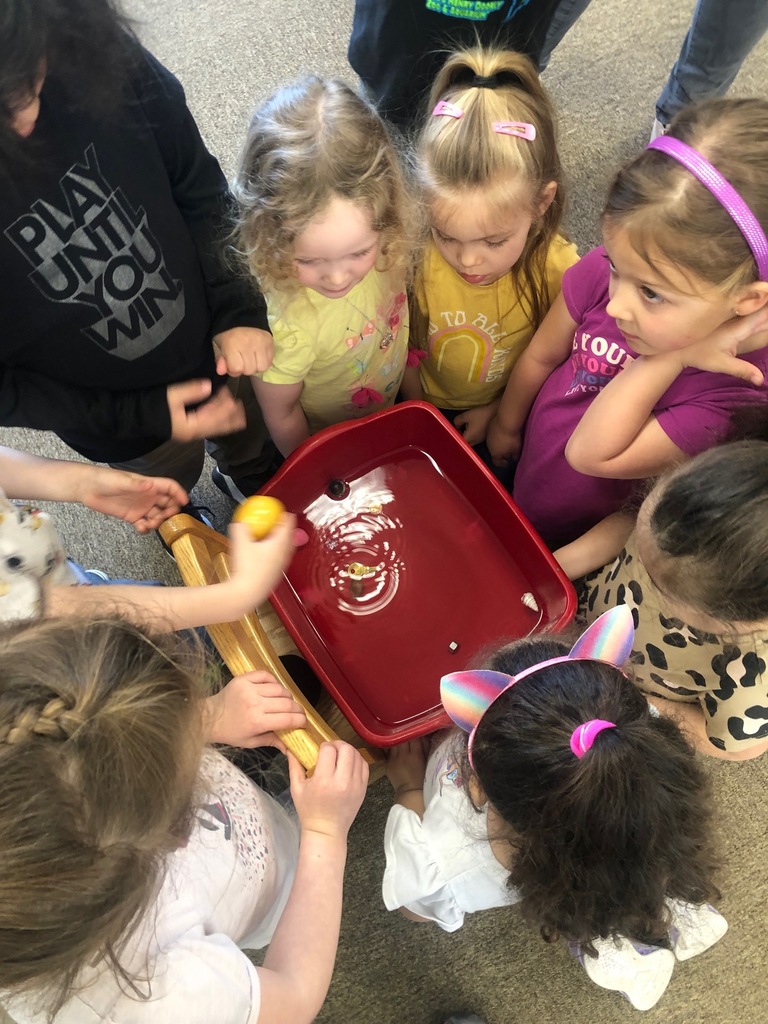 The 5th graders enjoyed a trip to the Edgerton Science Center today!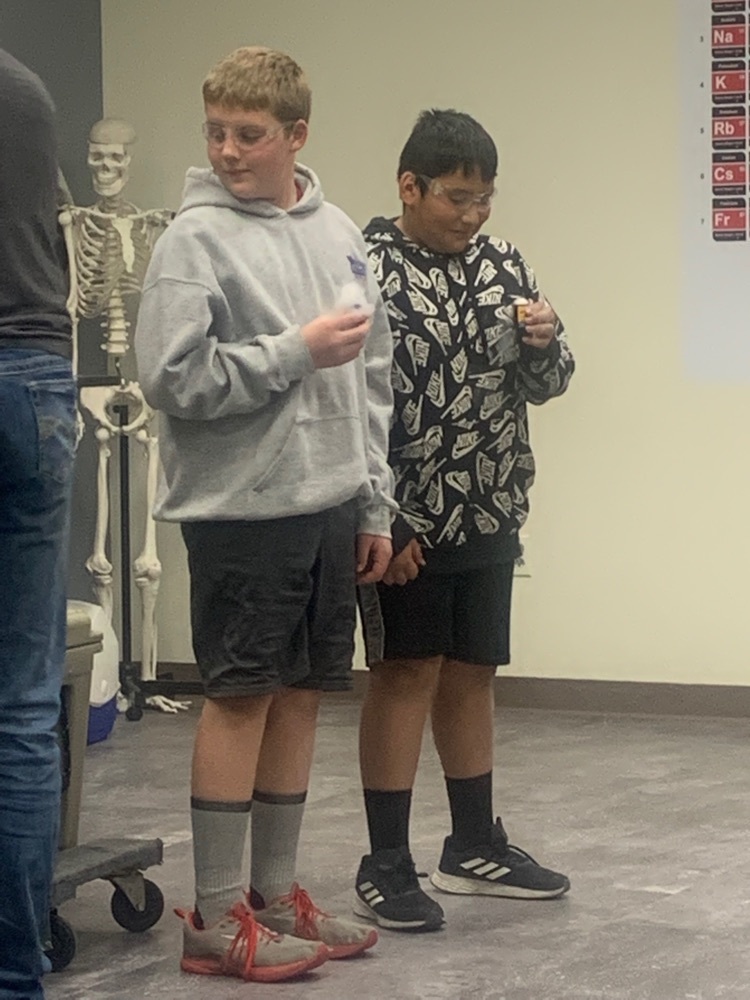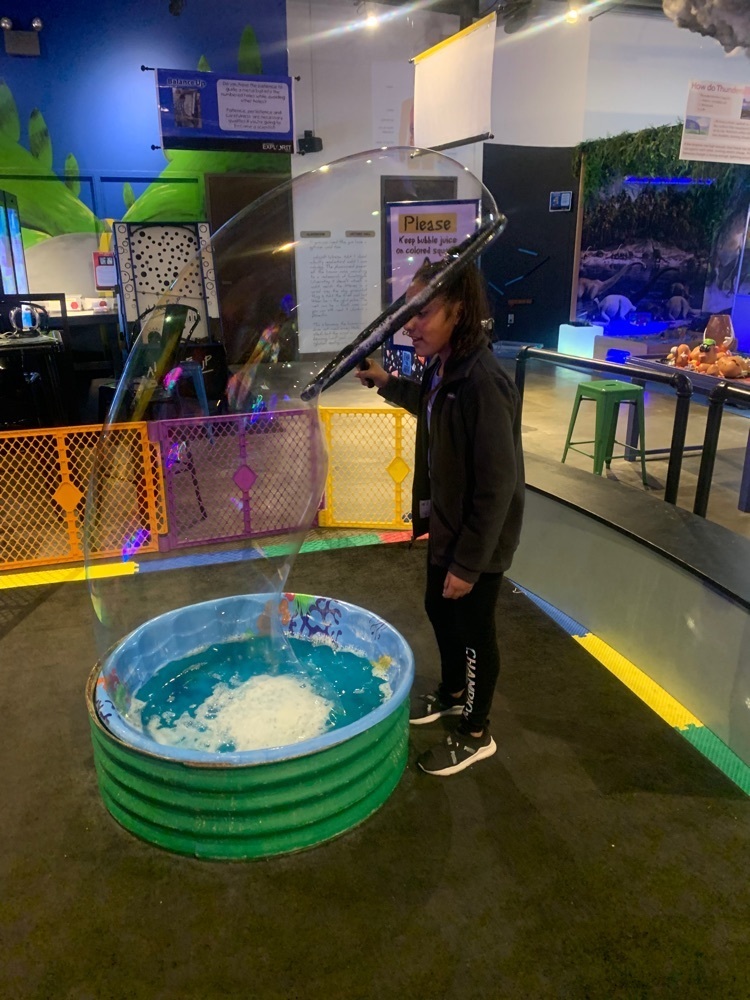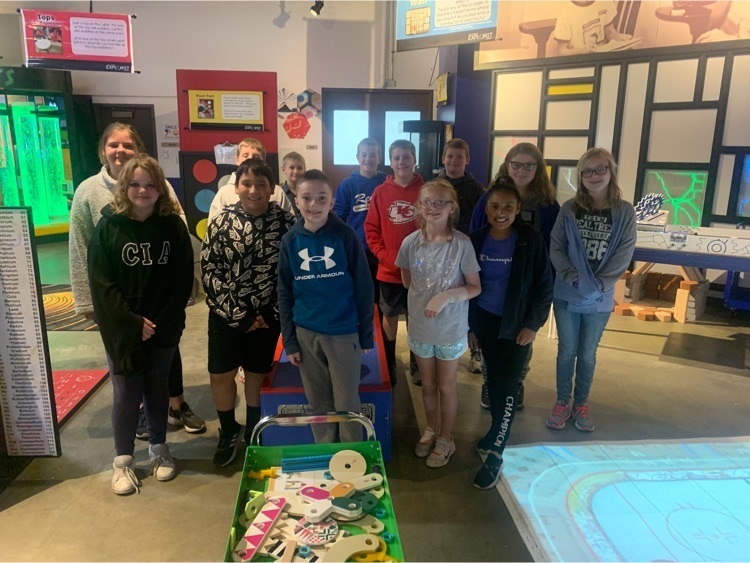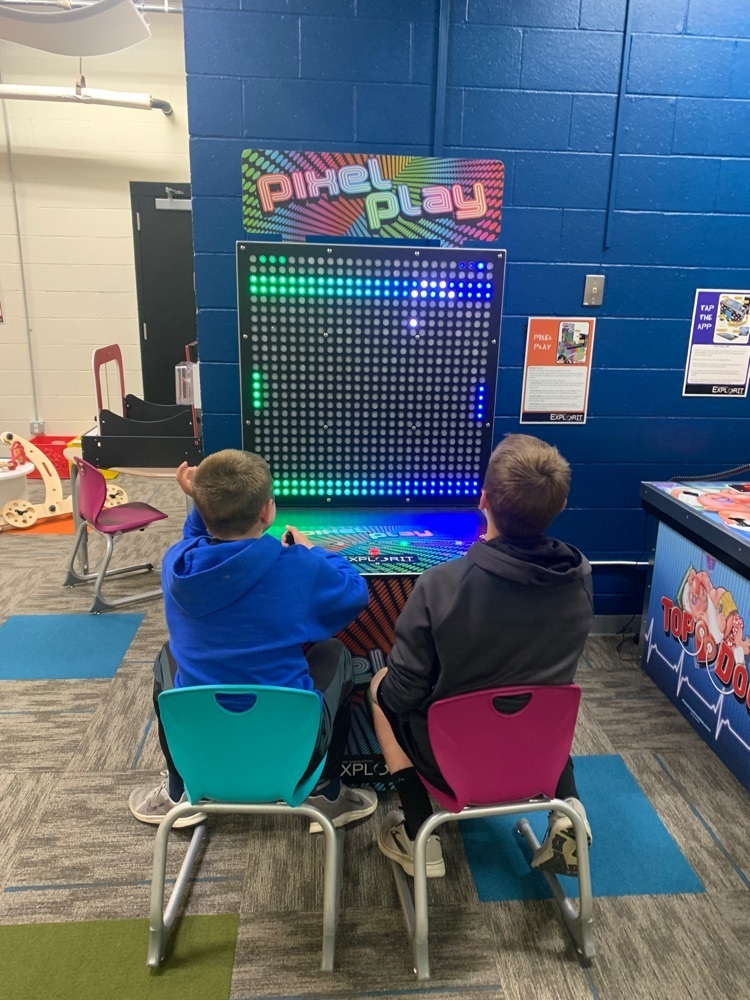 Seniors Jayden Isernhagen, Chloe Mosier & Makinna Peterson were recognized at the TVC meeting for having ACT scores of 26 or higher. Each student will receive a TVC certificate with Jayden also receiving a $100 scholarship for having the highest ACT score in the class.