Mr. Corman's Info Tech class tried out their coding and race car skills on Friday, September 16th with Holden McDonald's car being named as the Kleenex box race car winner! What a fun way to use some hands-on learning!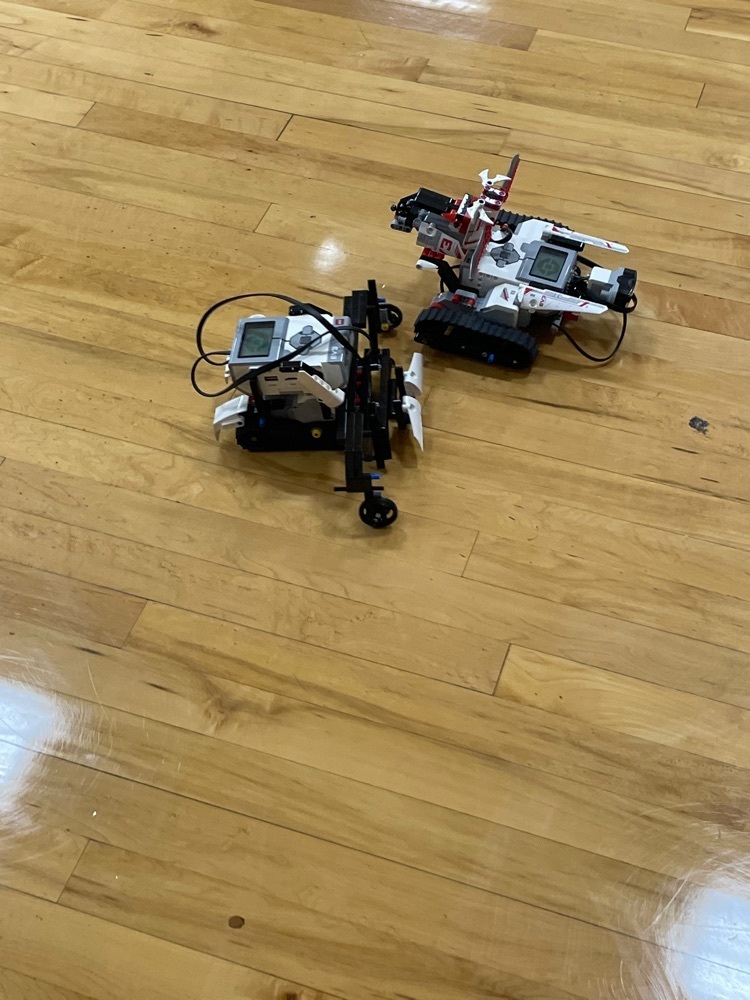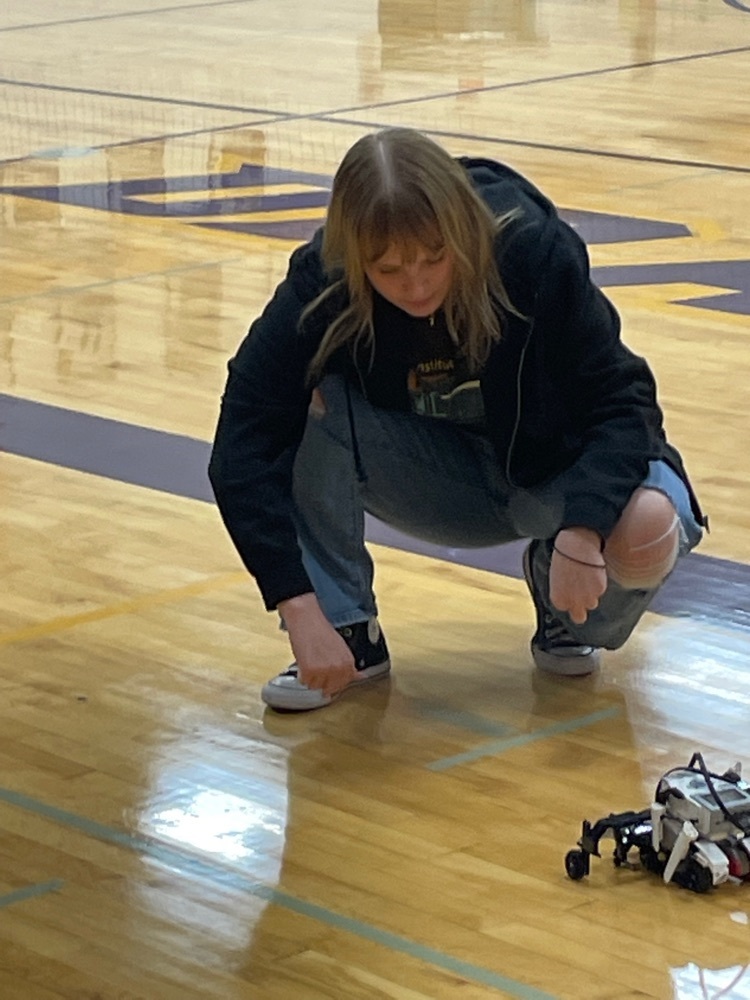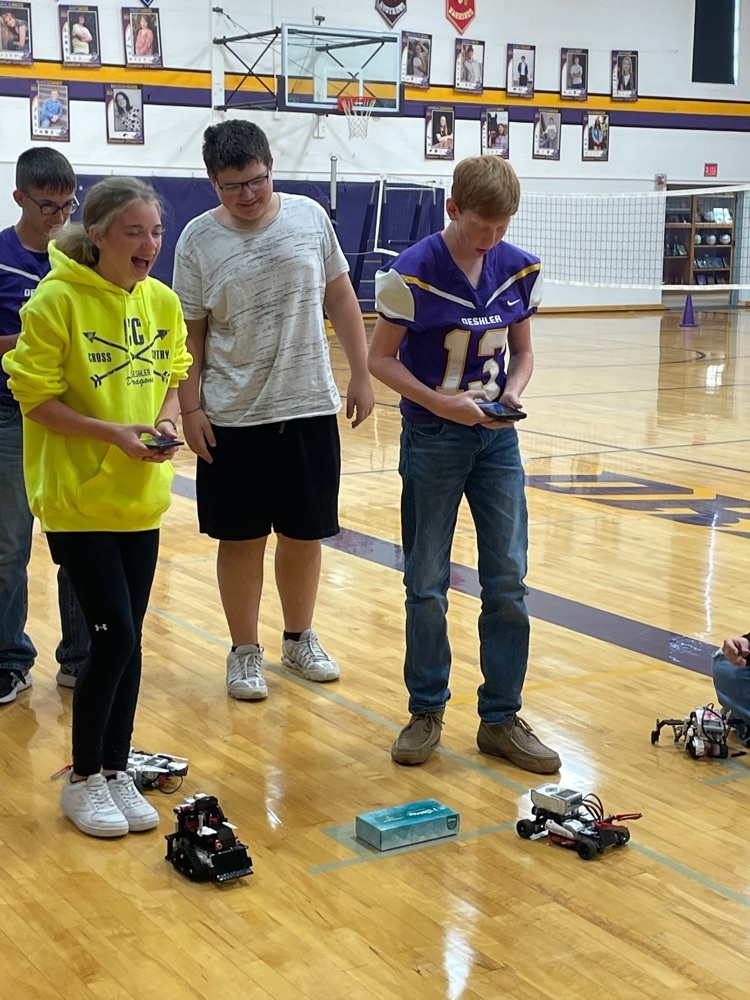 There will be NO YOUTH VOLLEYBALL CLINICS on Sunday, September 18th.
3rd grade brainstormed human needs and plant needs for survival. Students used a Venn Diagram to compare/contrast the basic needs. We had a great classroom discussion after completing our diagrams!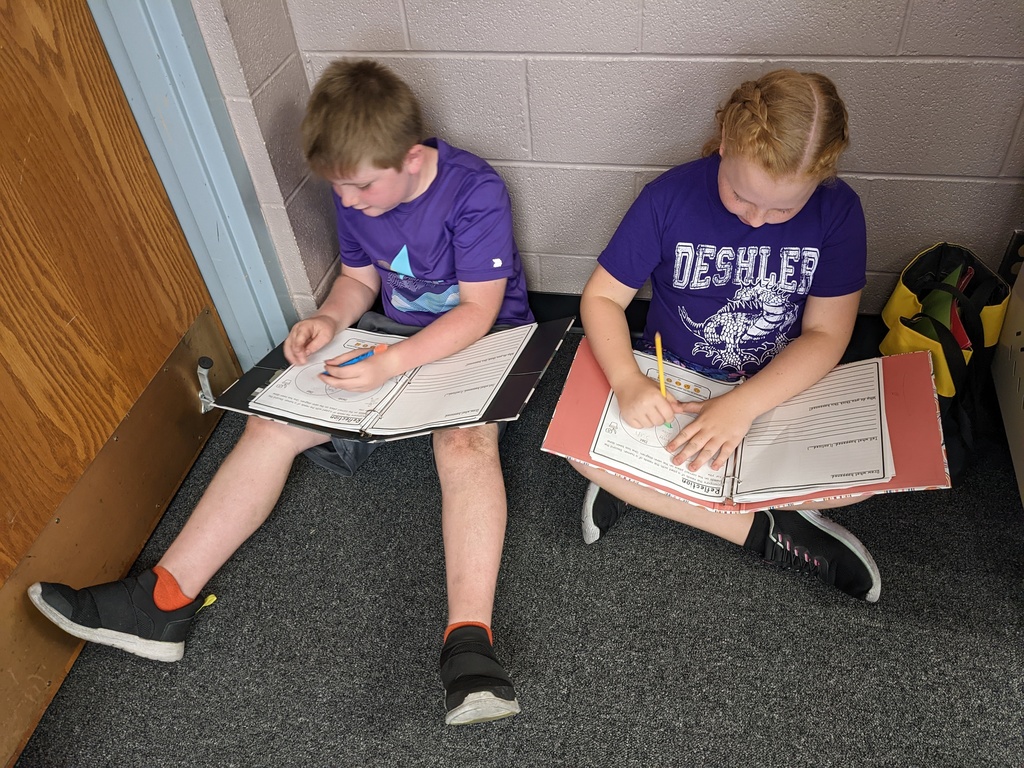 DPS athletics is now selling Pink Out shirts to raise money for Thayer Co Health Serv Cancer Foundation. Orders due by 4 PM on Thu, 9/22. Shirts should be in by Oct 7th FB game or soon thereafter. Make checks payable to DPS; order at
https://bit.ly/DPSCancerFundraiser
.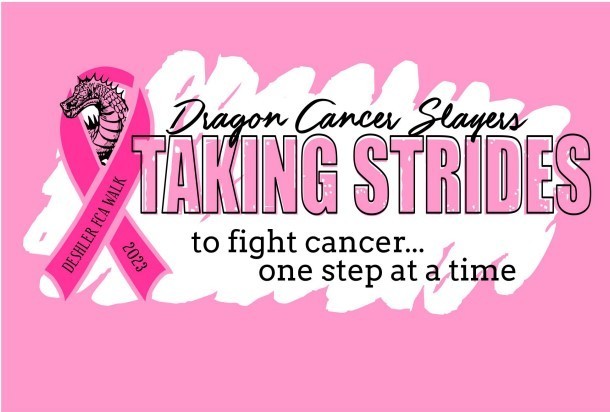 Good luck to the Lady Dragons at next weekend's VB tournament in Hampton!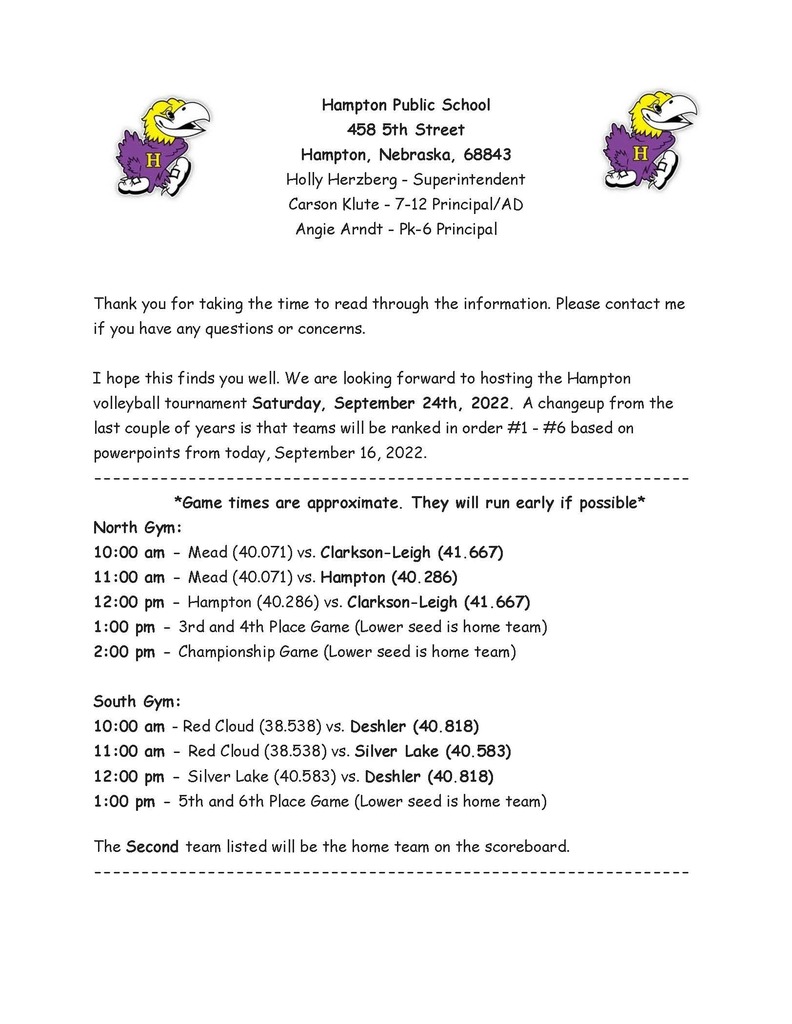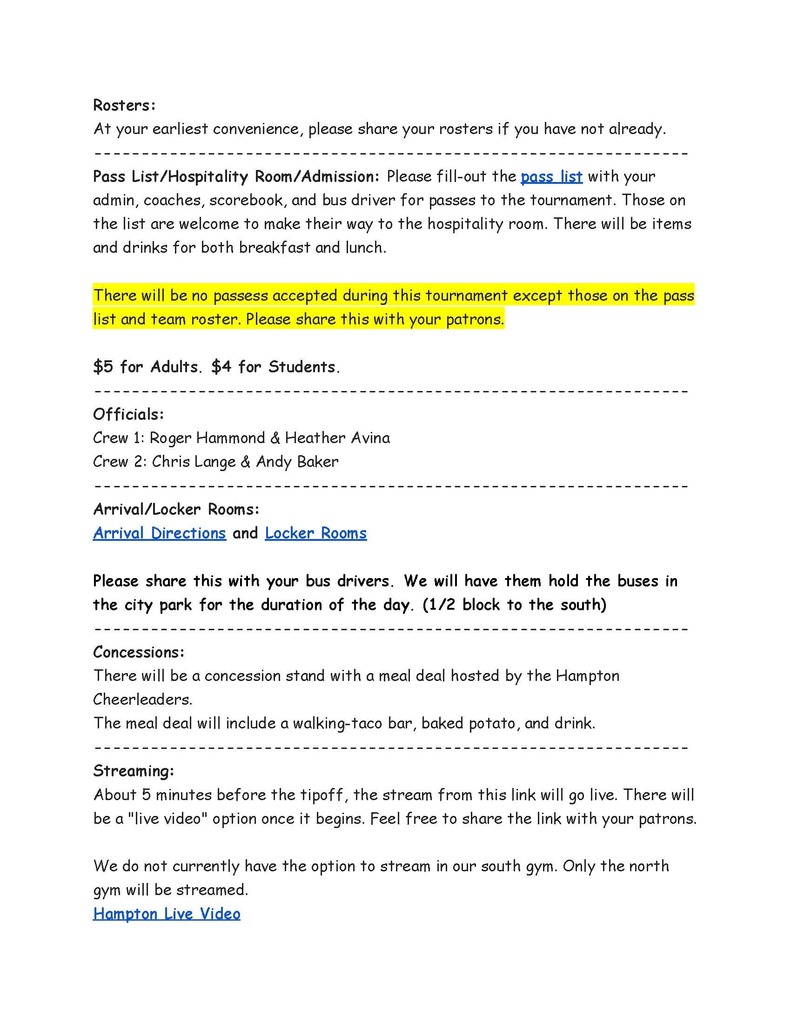 During our science experiment this week we learned about making a hypothesis. We used a tub of water to see if an apple and an orange would sink or float. In comparison they used a lock and it sunk.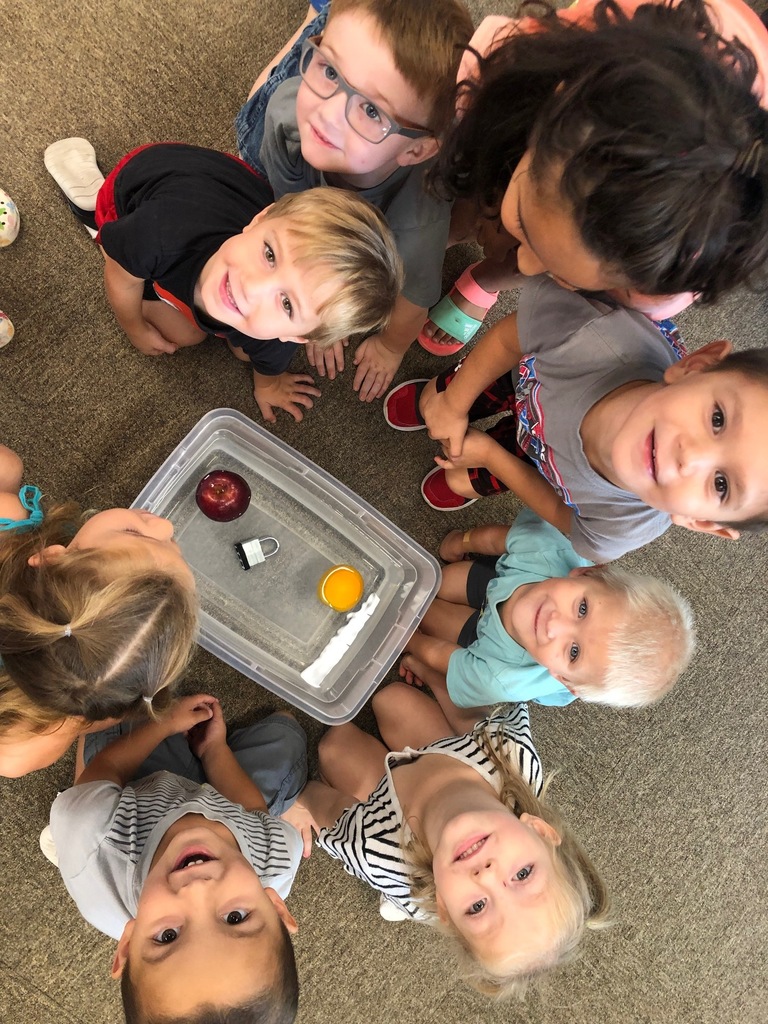 SRS: Apply for FREE to UNL/UNO/UNK & Curtis from 9/16 - 9/30 - a $45 savings! Just select "fee waiver" and enter the code "NUforNE" to have the fee waived. Apply even if you are only SLIGHTLY interested to save you money later!
https://admissions.unl.edu/apply/#apply-now


Become a DPS sports booster today! Your donation supports Dragon athletics. For the 22-23 school year, we have helped with purchasing the Dr. Dish Shooting Machine, Golf Bags for the team, and Breast Cancer Awareness gear for the teams...turn in your form/money by Oct 7th!

Buy your tickets NOW for Best Seats in the House at the 10/7 FB game...and a cooler, Reinke Yeti cups, Corner Nook gift card, Midwest Bank cooler, koozies & Bubbler, AND either a family season pass OR a propane heater ($100+ value)...drawing to be held at the VB game on 10/4!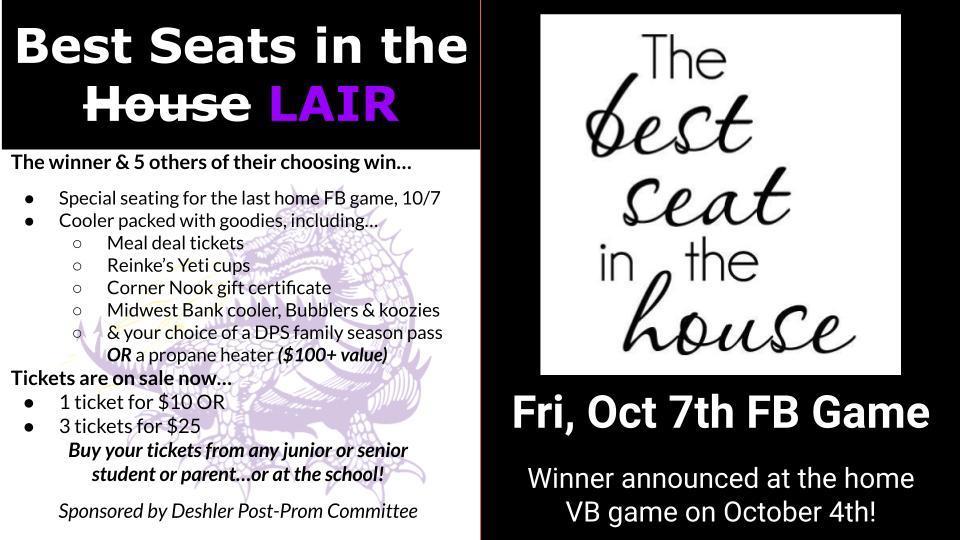 Deshler senior VB players recognized our officials tonight due to no home game the week of NSAA appreciation week. This was followed by sweeping Kenesaw in two sets. Sloppy nachos, brownie sundaes & Chuck a Duck are all going on tonight before the Dragons take on Franklin at 7.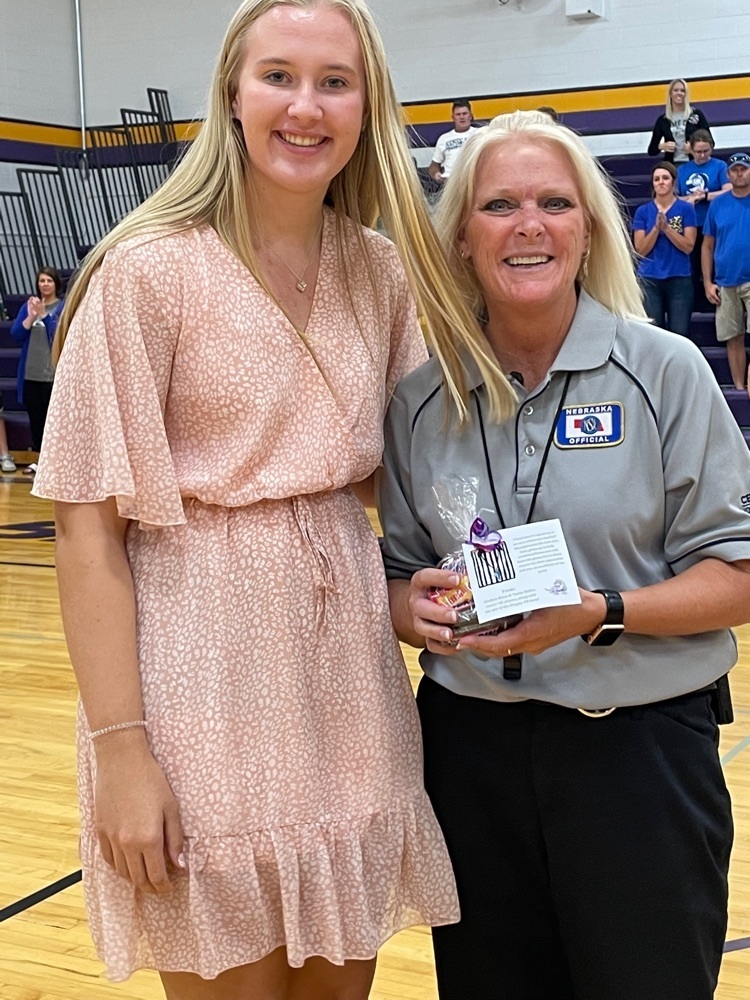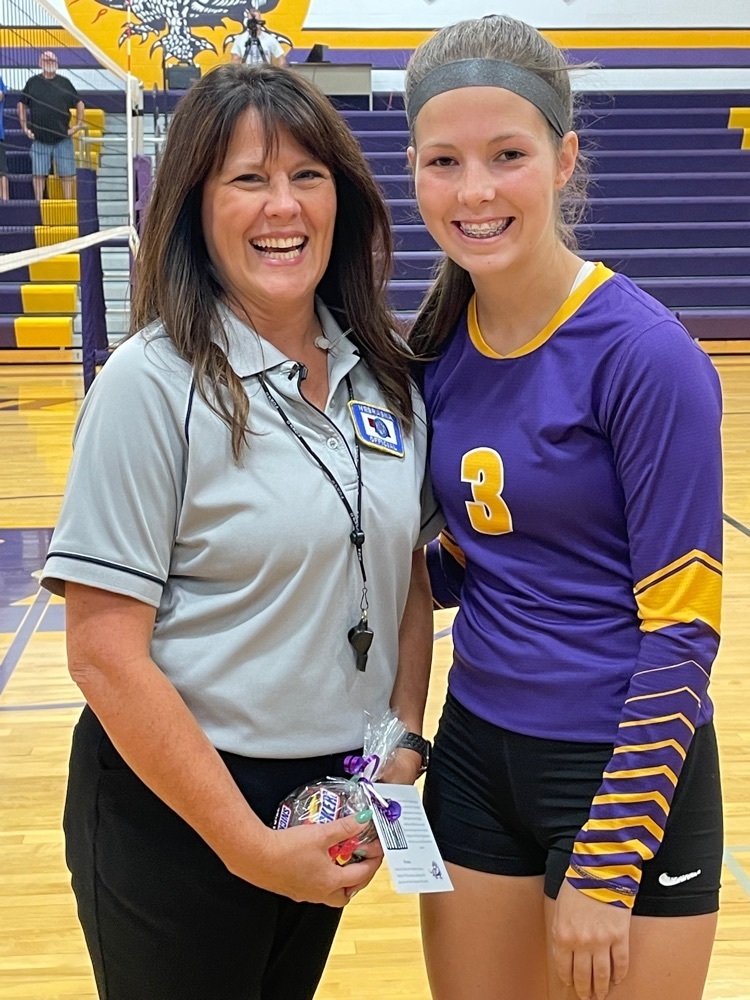 DPS wants to do its part in helping provide assistance to the Hope Crisis Center. Please consider giving your "change" (accepting both coins and bills) to support those in need...we are also accepting donation items as listed on the flyer. Thank you for your support!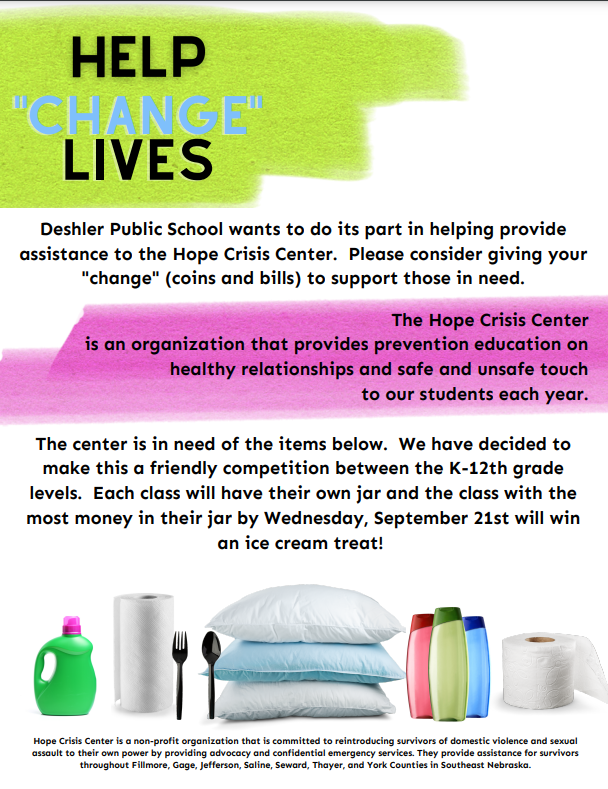 Tuesday, September 20th, from 9-11:30 am, SCC-Milford will be hosting a morning for HS students interested in a career in construction. If you haven't filled out the permission form and let Mrs. Unruh know you're interested in attending, please email or call her ASAP!

The VB girls got their rally towels today from FCA! And you can get yours next week to wave loud and proud for the rest of the season! Good luck to the Lady Dragons tomorrow at home at 5 and 7 pm. Sophomores have concessions!
Today the Kindergarteners worked on their fine motor skills by tearing small pieces of paper to make apples!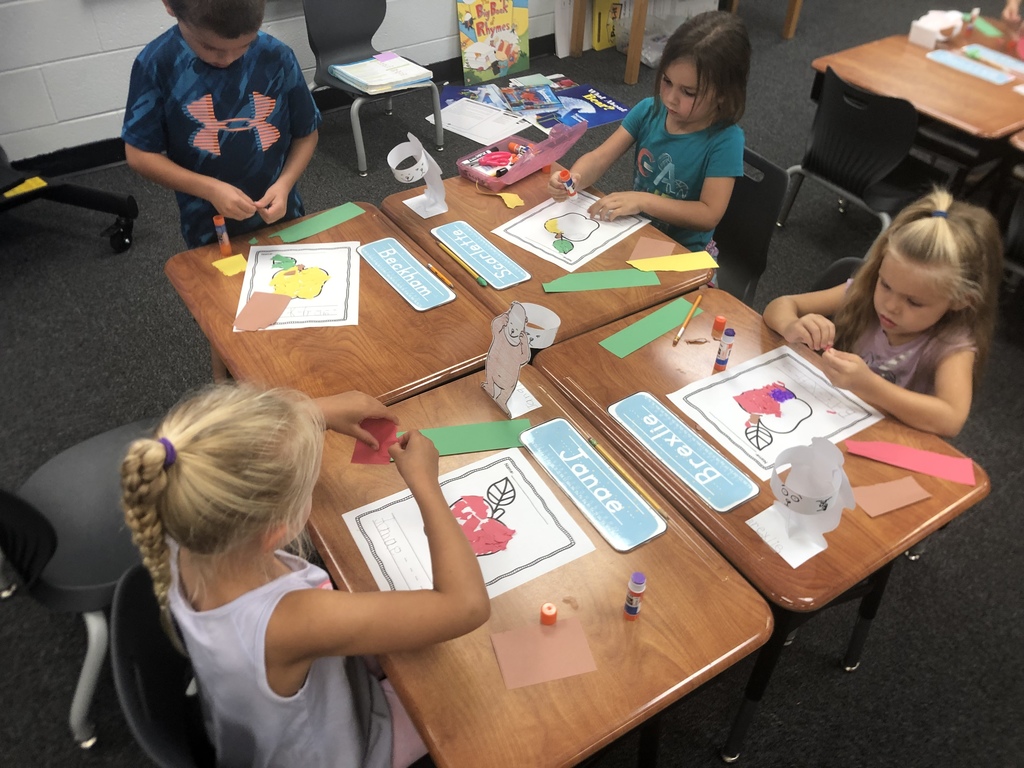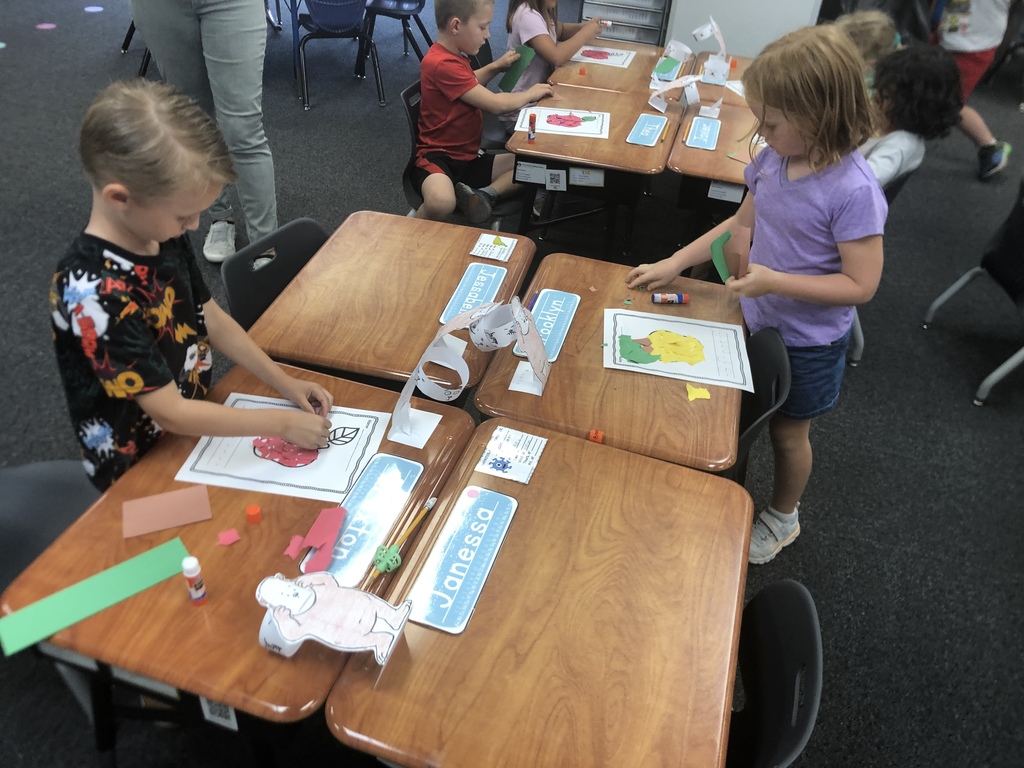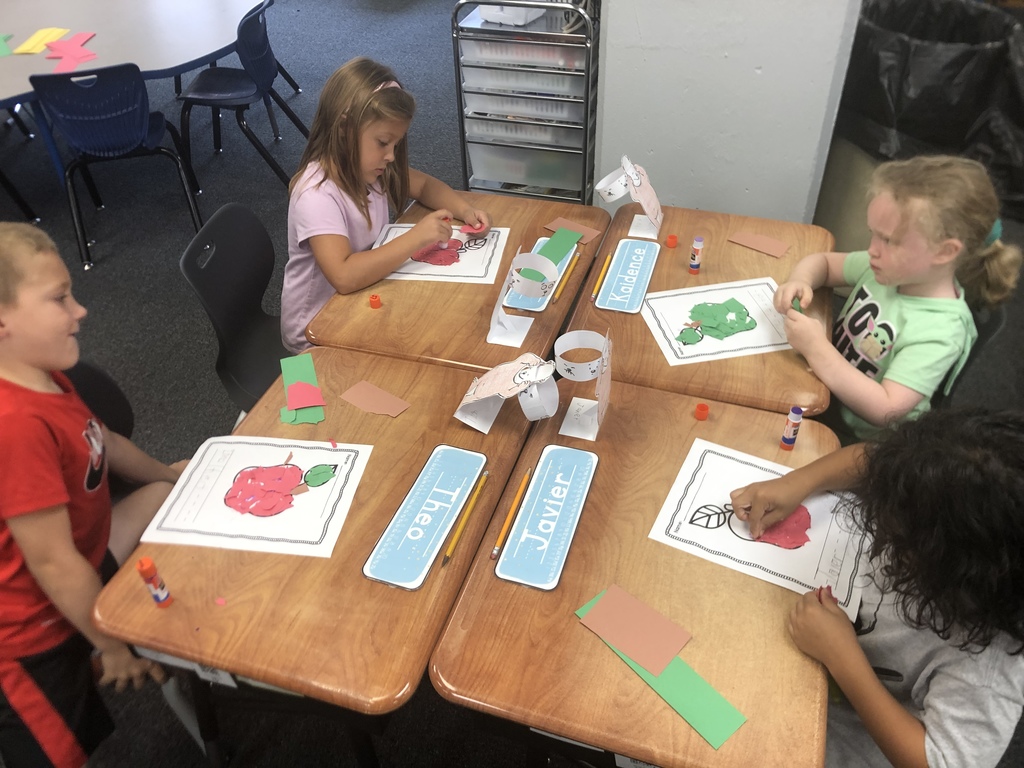 September 20th is JH, JV and varsity VB in Red Cloud. Please note that this is a change from the purple calendar which listed JH on the 19th.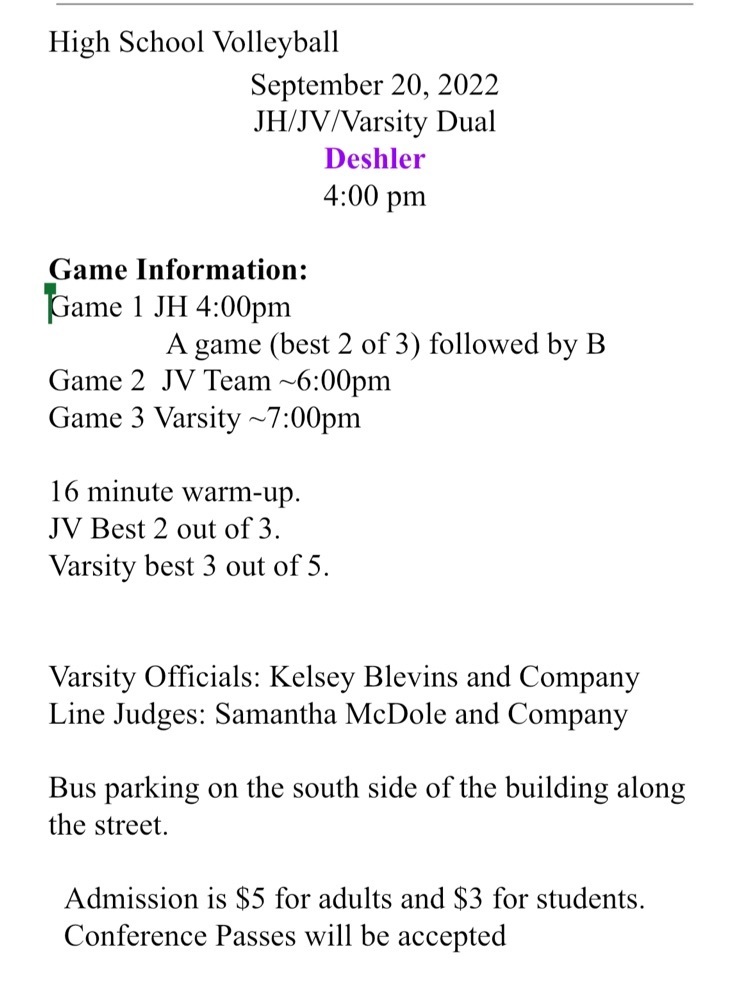 Approximately 300 range judgers in today's FFA competition in Denton, and Deshler brought 50 of them! Results will be known later this week. Good luck to the Deshler 7-12 FFA range students competing! Tomorrow the HS FFA group is headed to Husker Harvest Days!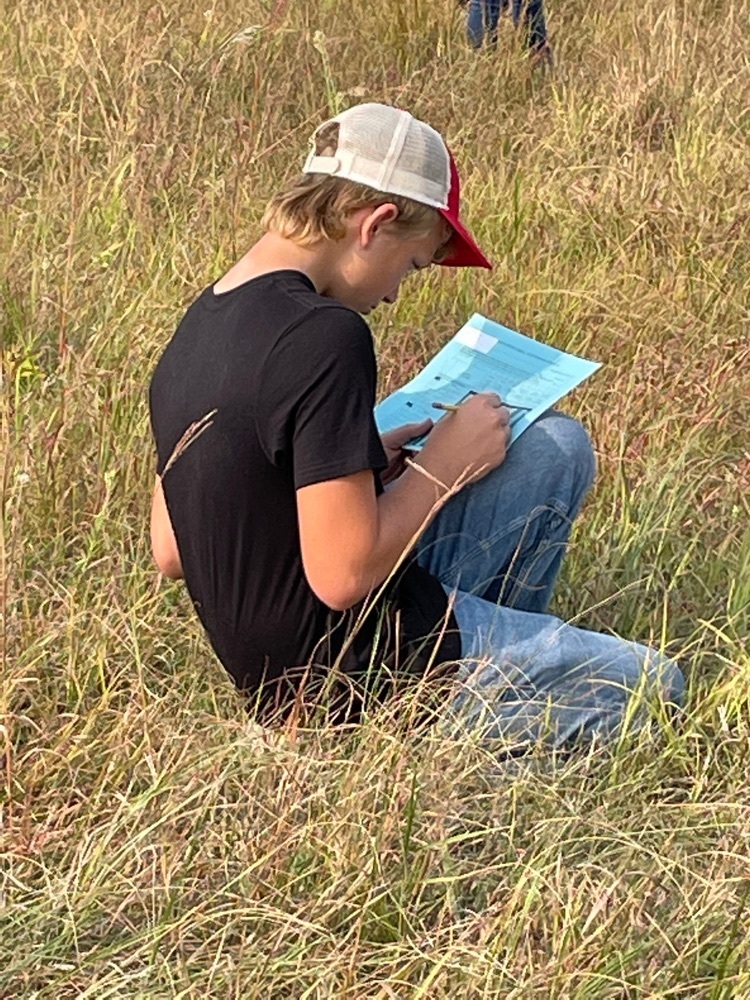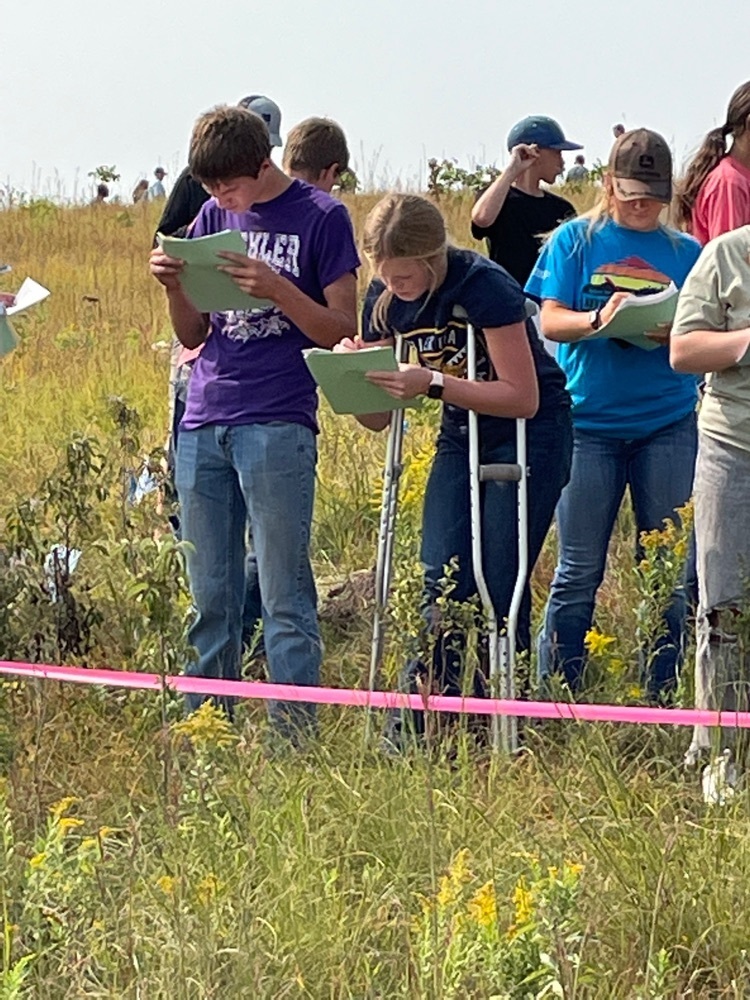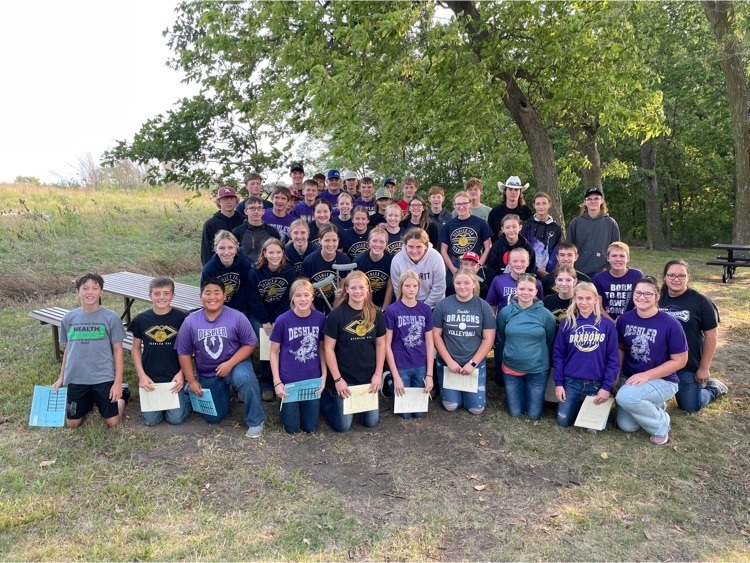 A few reminders for today and tomorrow. TONIGHT at 5:30 PM, report to Ms. Jay's room for ONE ACT TRYOUTS! TOMORROW (WED): If attending range judging, please make sure you have your lunch (or lunch money to stop) and are ready to load the bus by 7:15 AM!

Deshler FCA students wrote thank you notes to a teacher, coach or sponsor who means a lot to them. Hunter chose Coach LeFave (XC), Addyson chose Coach Parks (VB), and Brent chose Coach McDonald (FB) to share a bag of popcorn and an appreciation post with…Stay tuned for more!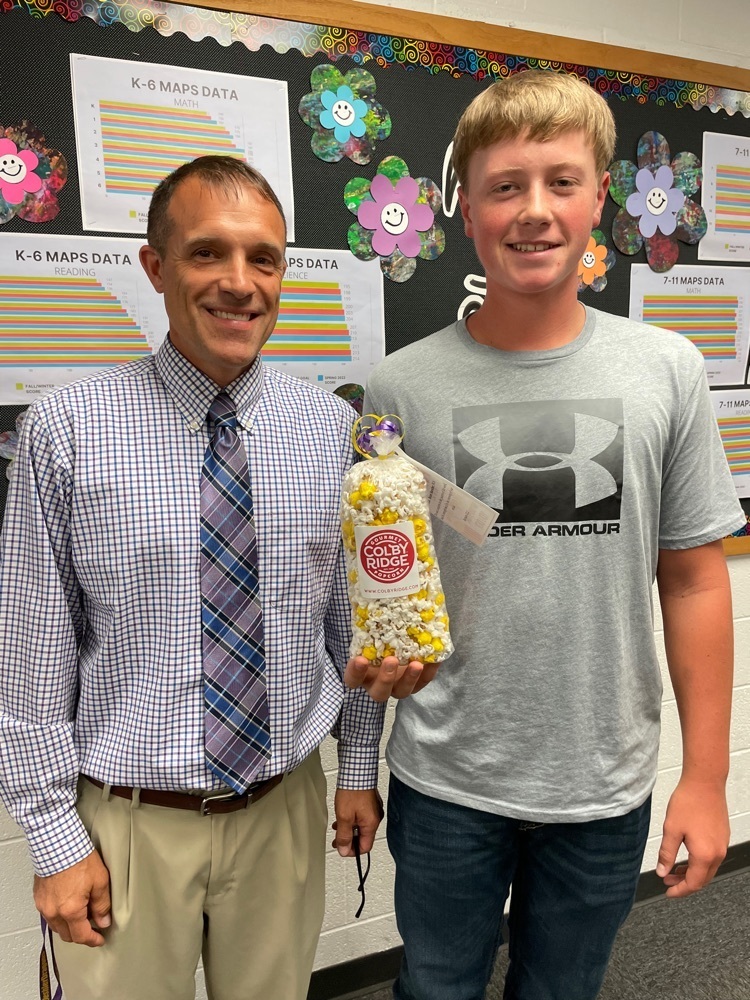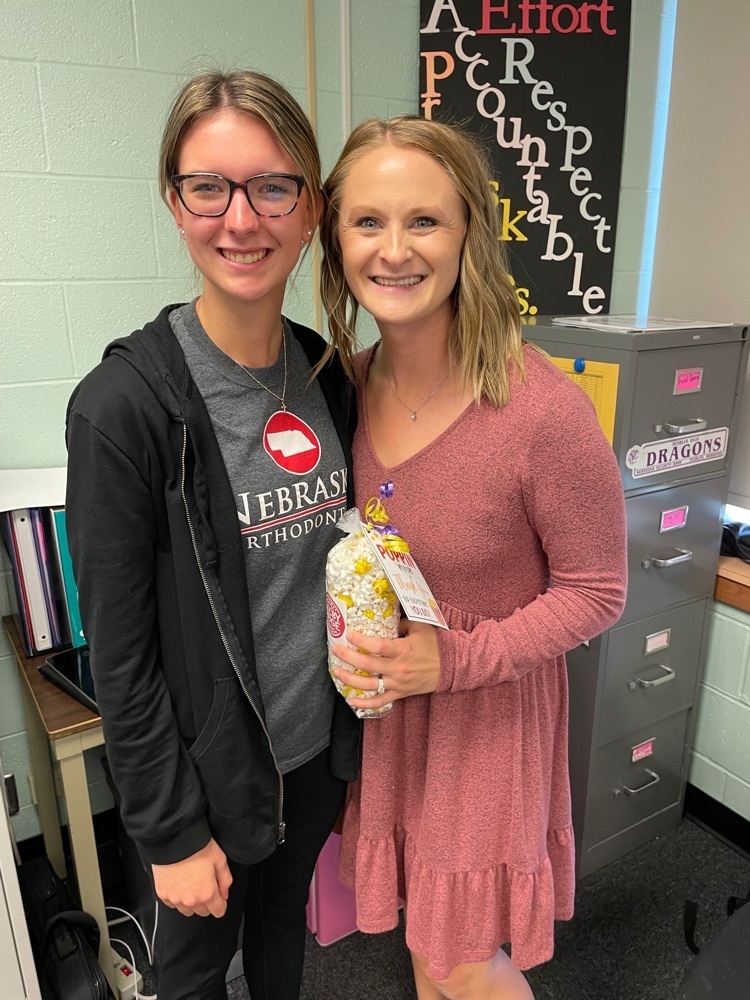 Congrats to these DPS scholarship recipients who are all taking dual credit classes this year - junior Cameron Harding, Reinkes winner for $250; and seniors Gavyn Nash and Bryn Kniep, Lunzmann Memorial Scholarship winners for $300. They will be recognized at the 10/4 VB games.