Today was a choreography day for show choir. We loved having Kayleigh come down to work with us!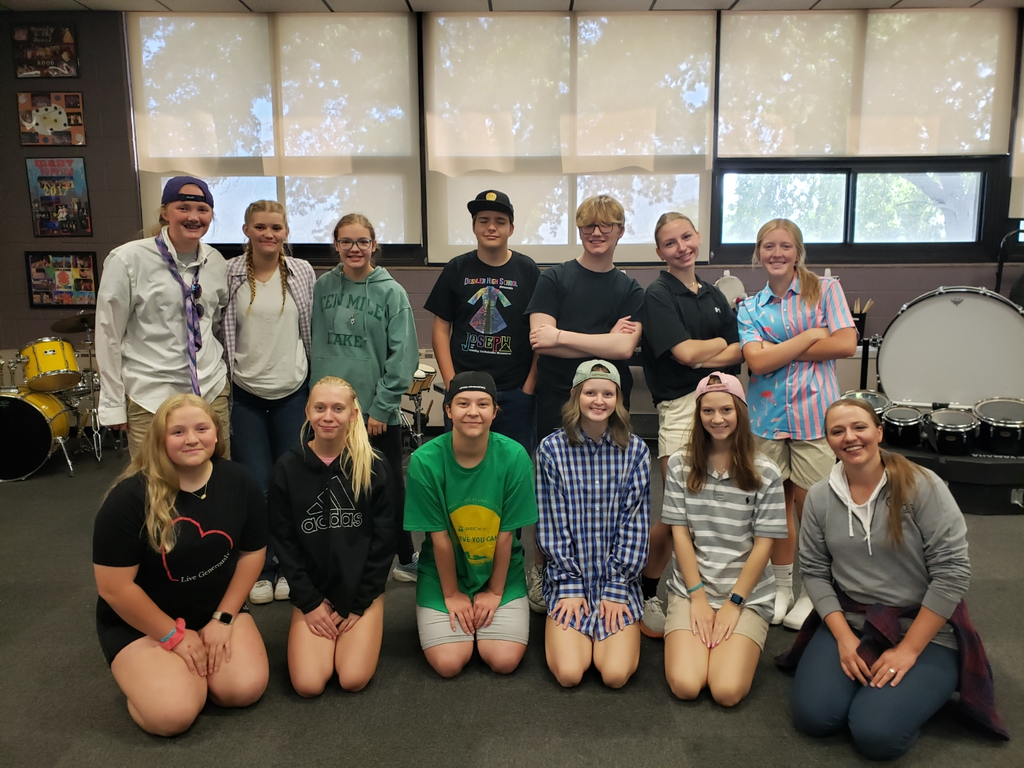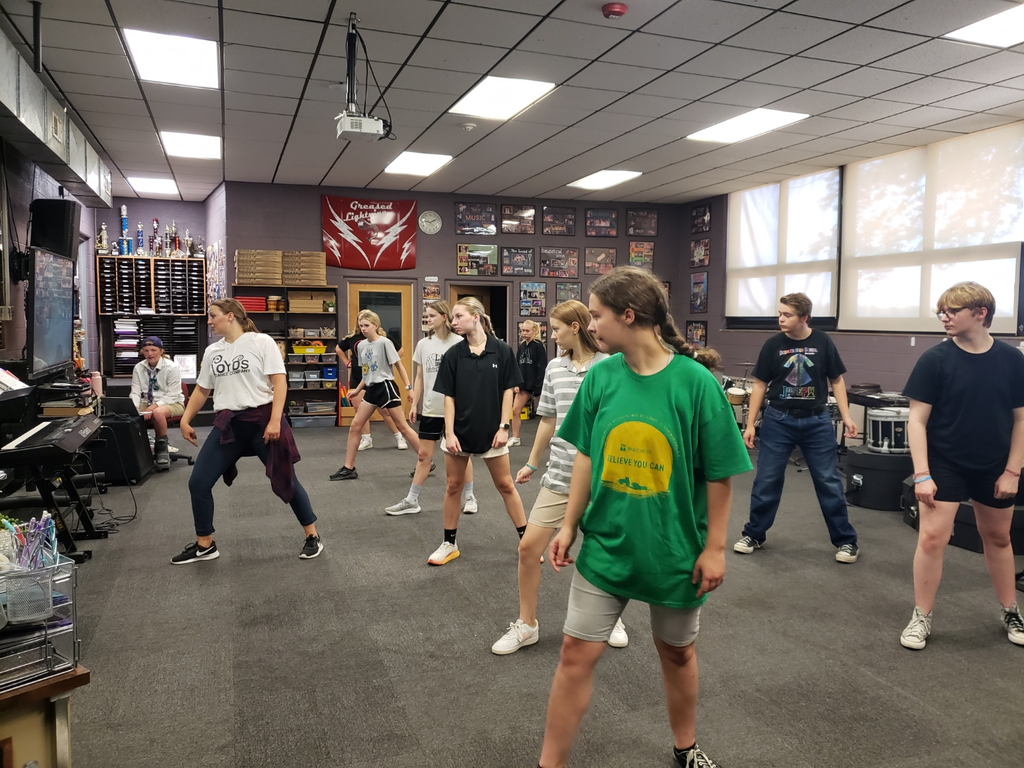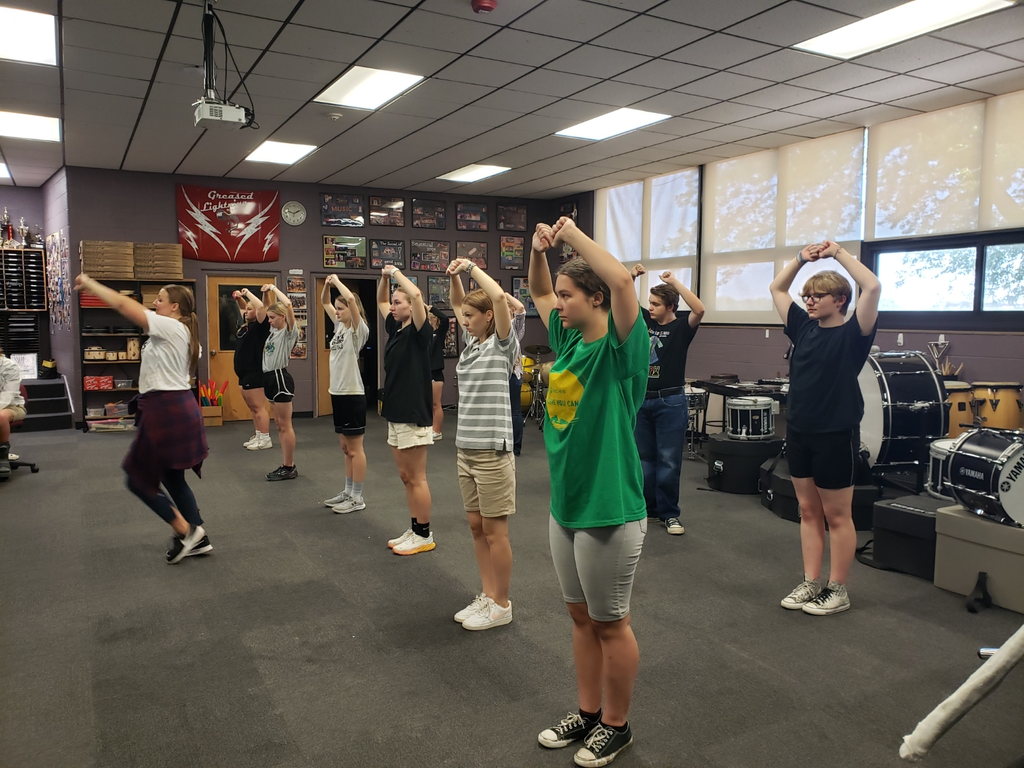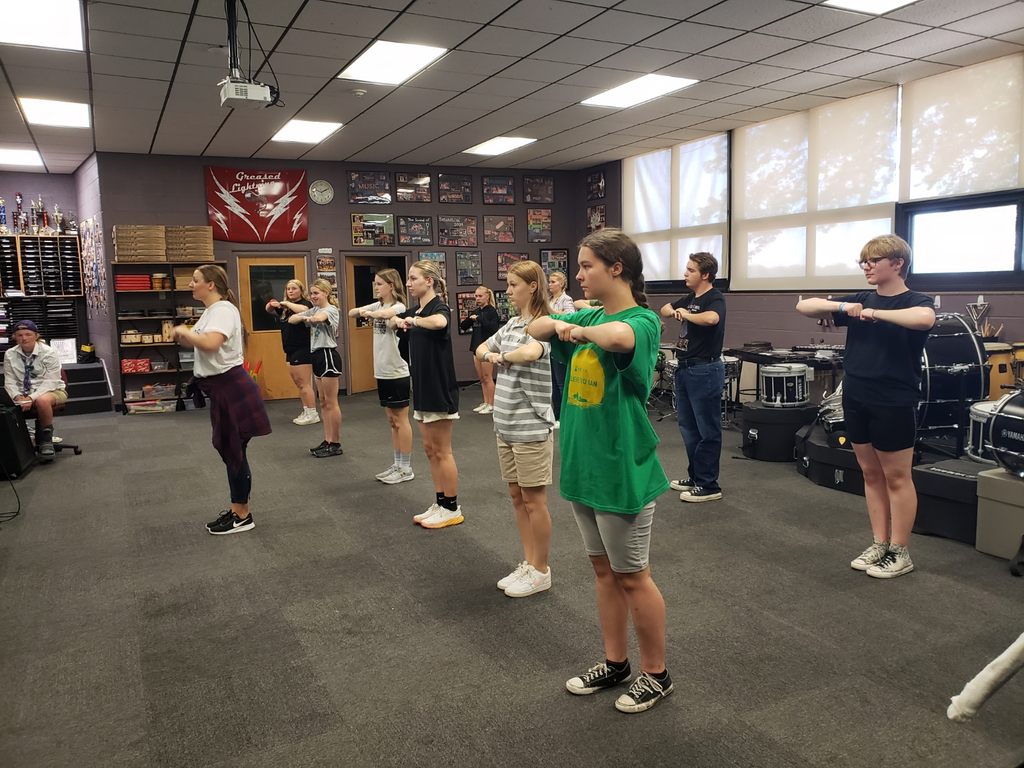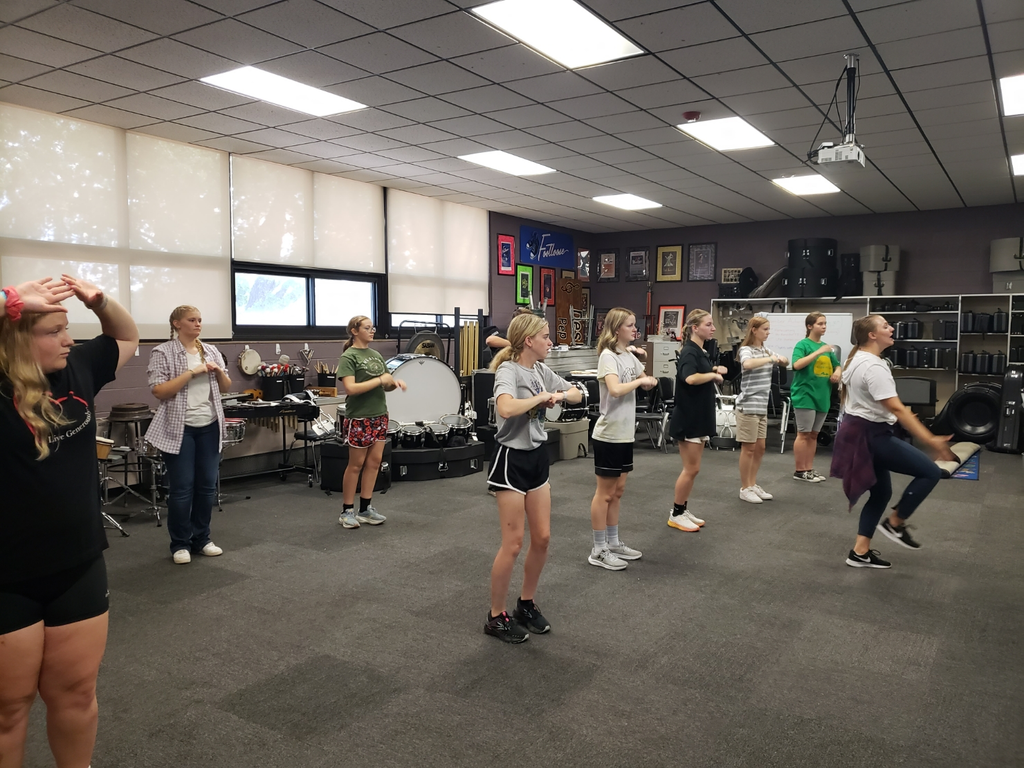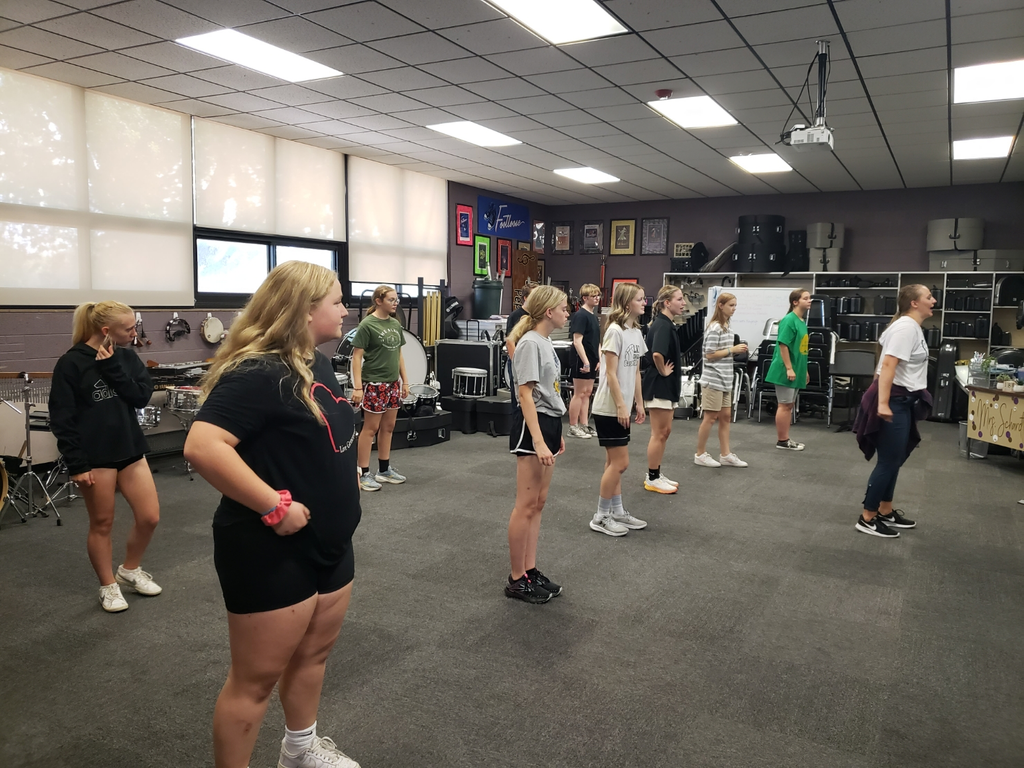 Lots of chances to EAT this week at DPS and the community of Deshler... TUE VB GAMES: TeamMates Meal Deal; Husker VB Raffle Tickets sold THU VB GAMES: Spring Creek Kids Meal Deal & Husker VB Raffle is drawn FRI MORNING: Breakfast casserole by the Journalism staff FRI FB GAME: DEO will be selling a hamburger meal deal SAT DANCE: Student Council will have snacks at the dance...Don't forget to get your out of school dates signed up (form signed & returned by Wed) and to have your tickets purchased from Ms. Deepe before Thursday! NOTE: All students are asked to bring a bag of candy if they are riding on a Homecoming float AND a bag for our Home Room Trunk or Treat (preschool & elementary students are going to stop by the rooms for a piece of candy on Oct. 31st!). Thank you to Midwest Bank for sponsoring the candidates' candy for their floats, and to the Deshler Chamber of Commerce for hosting a trunk or treat on Halloween night in downtown Deshler!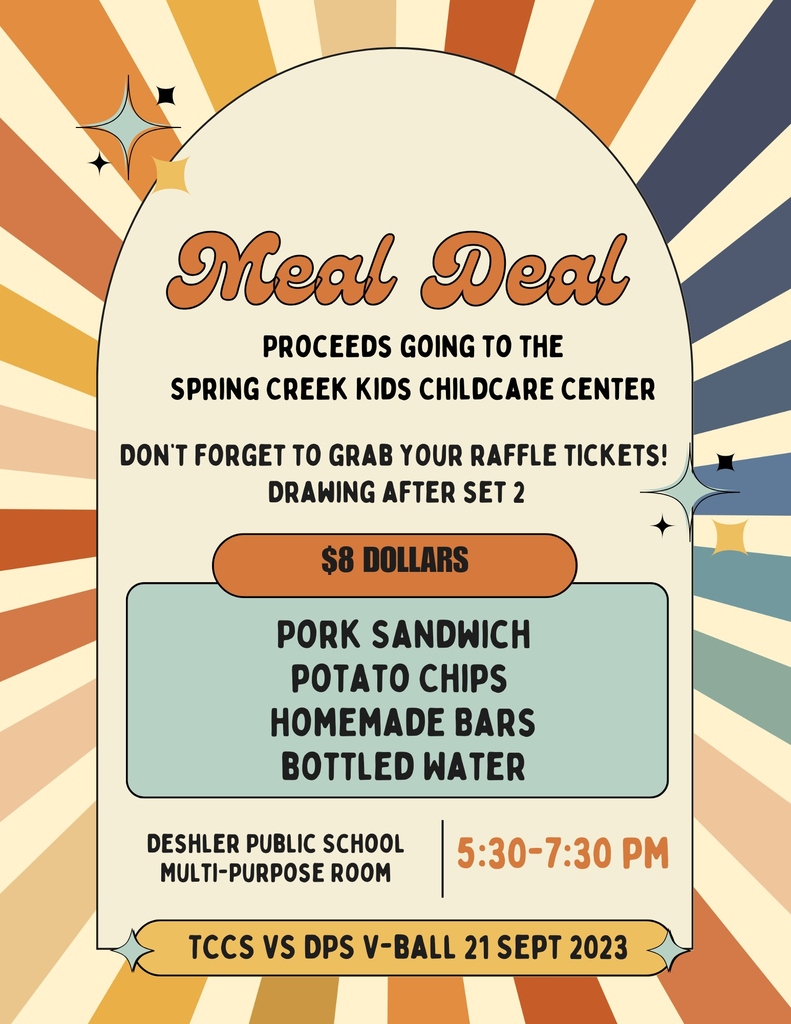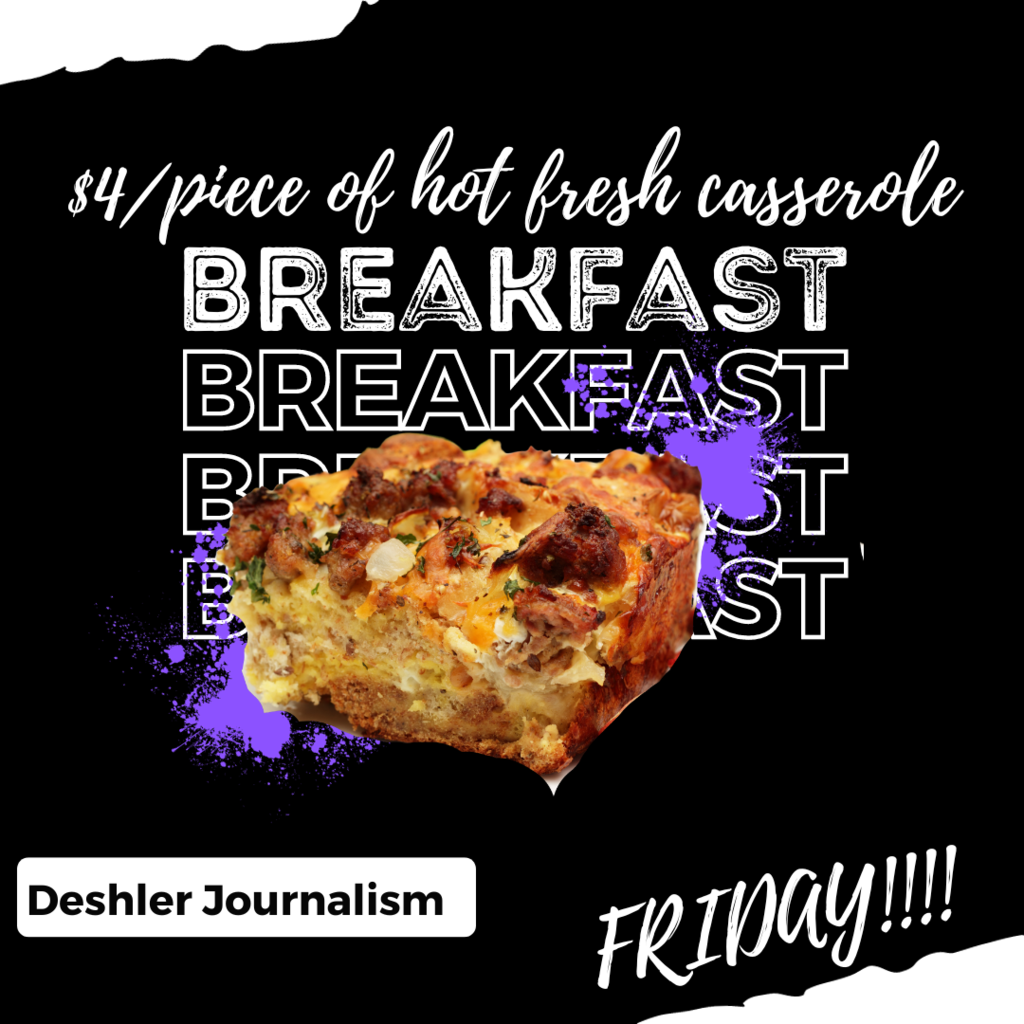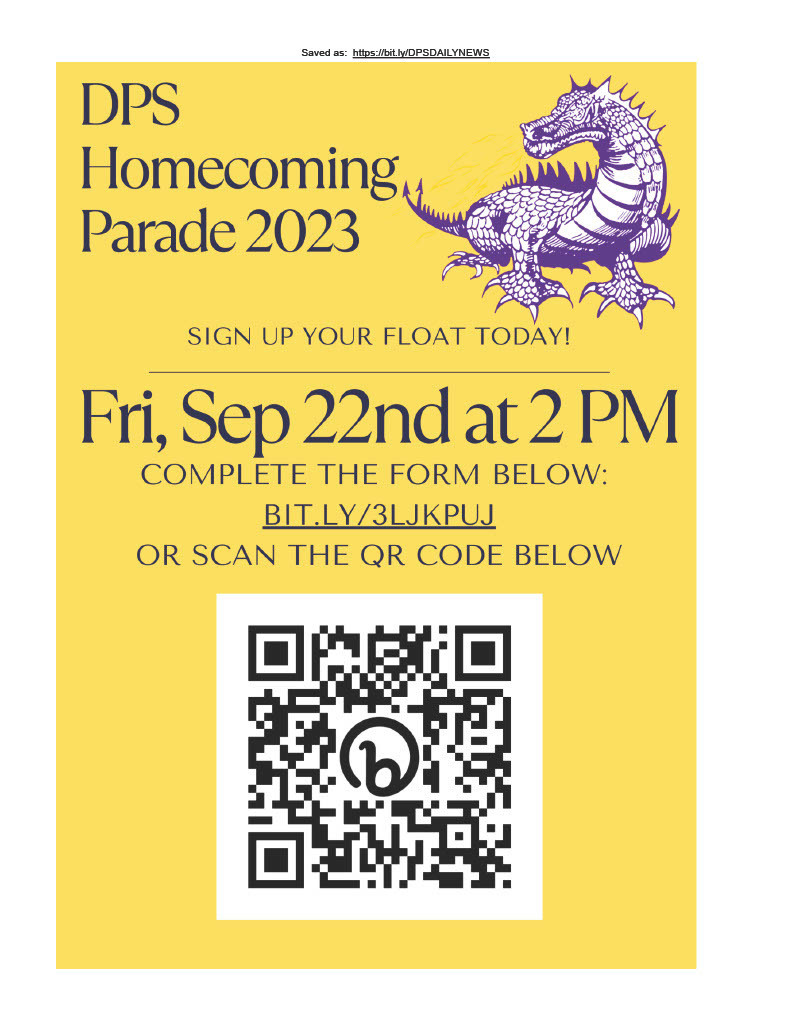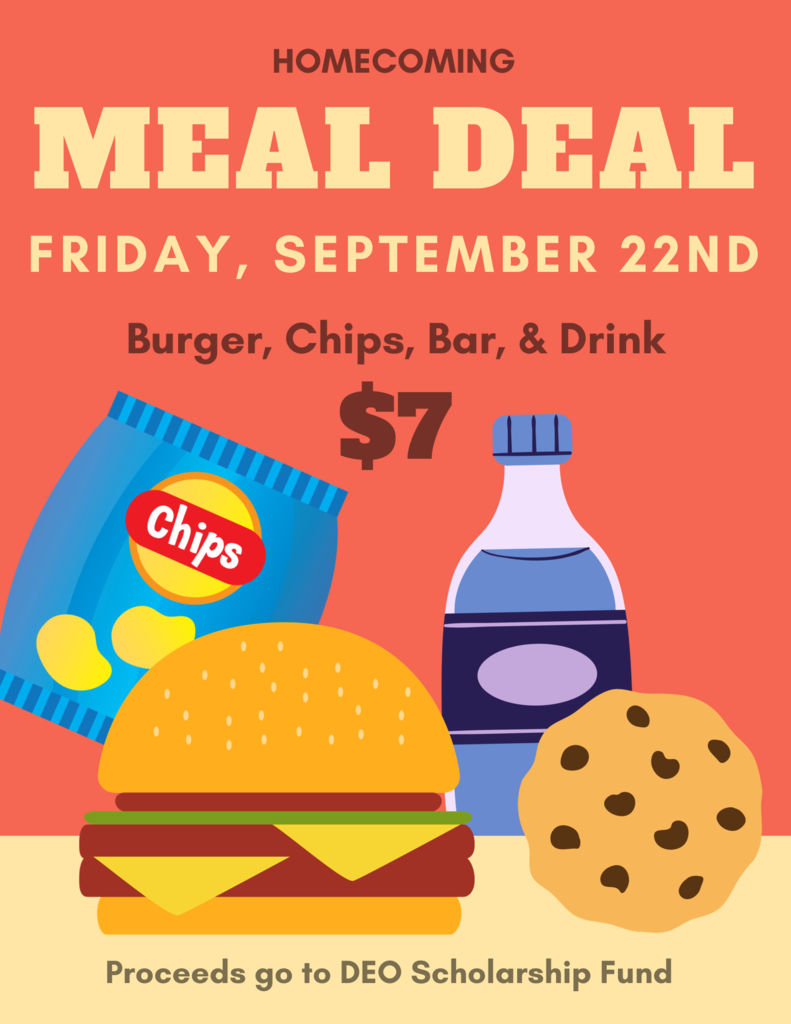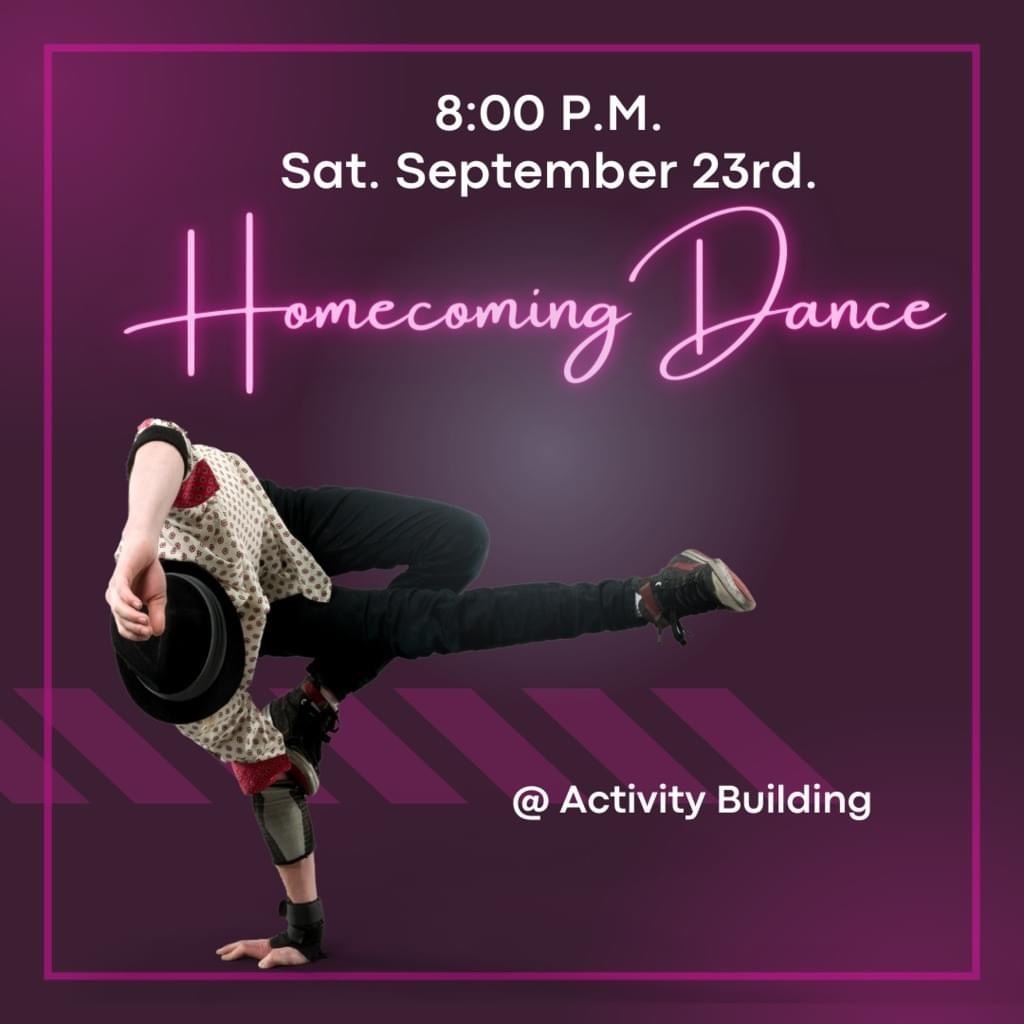 Come out and support the Deshler Volleyball teams TONIGHT and grab a bite to eat! All proceeds support Deshler's TeamMate's Mentoring Program.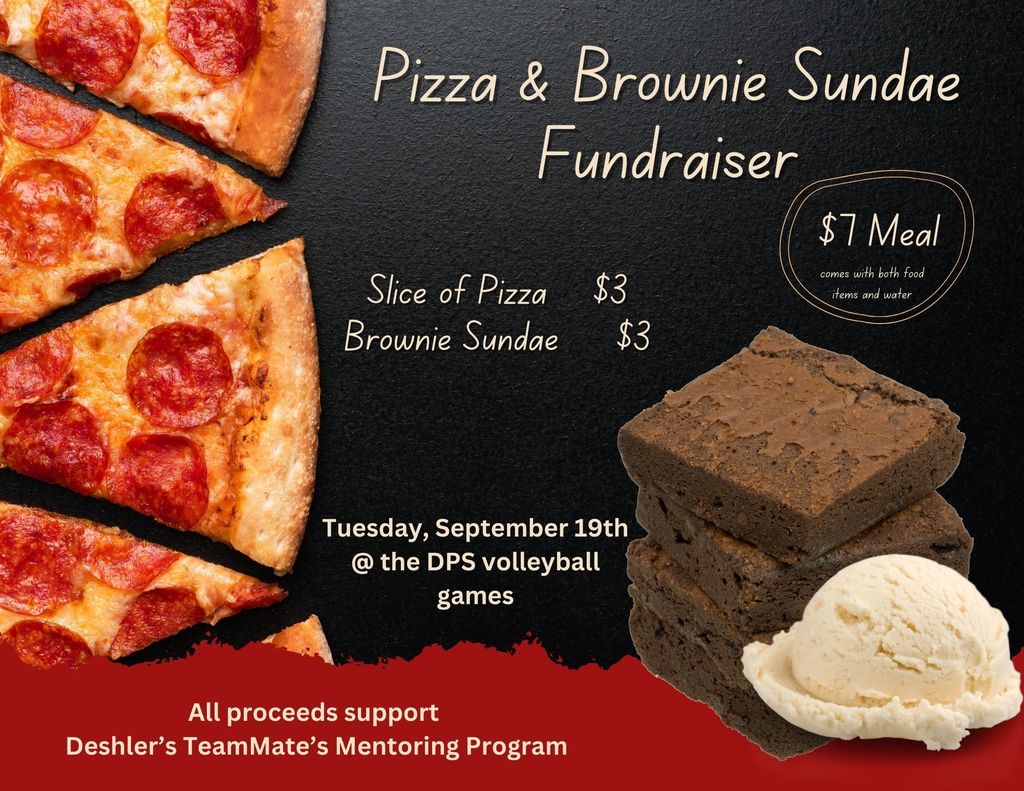 Come out and support JV Football vs. Superior at home. Kickoff is scheduled for 6:00pm. Go Dragons!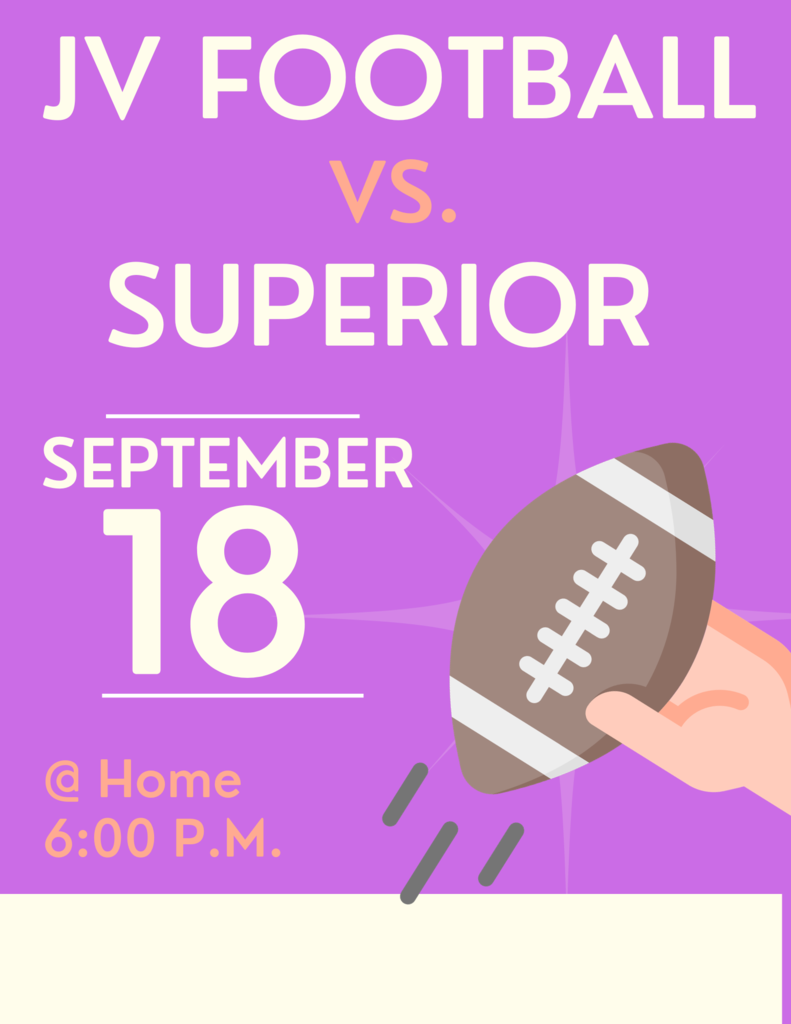 Come and watch all the Lady Dragon volleyball teams compete against Red Cloud at home on Tuesday, September 19, 2023.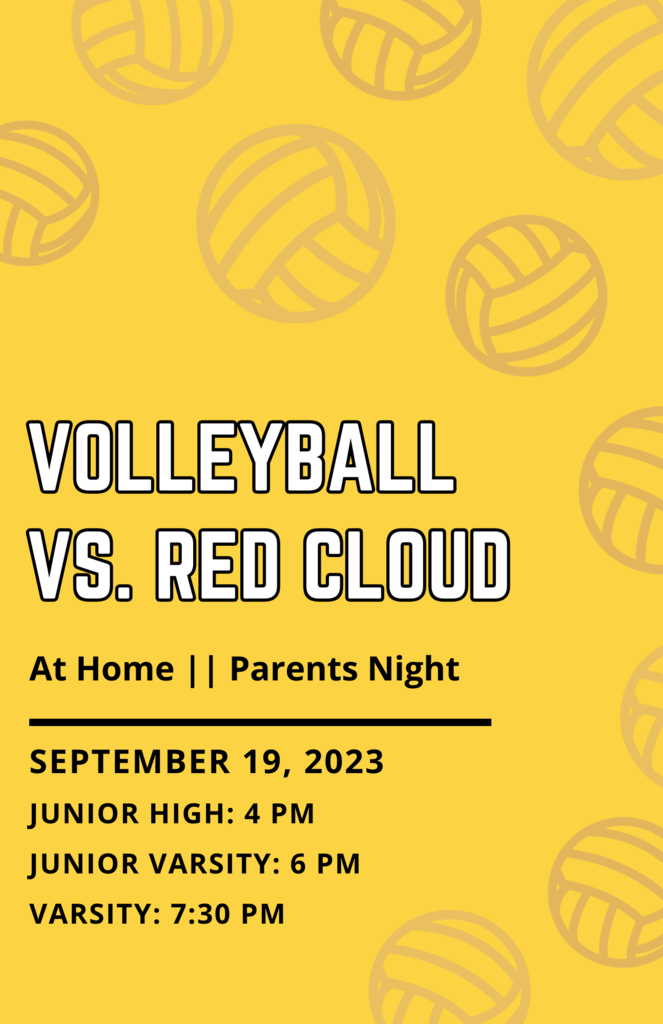 In honor of Homecoming week's Punny Monday, the 4th and 5th graders played Punny Bingo this morning in Mrs. O'Neal's class. A couple of their favorites: What award do you give the dentist? A little plaque. What do you say to the man who invented zero? Thanks for nothing!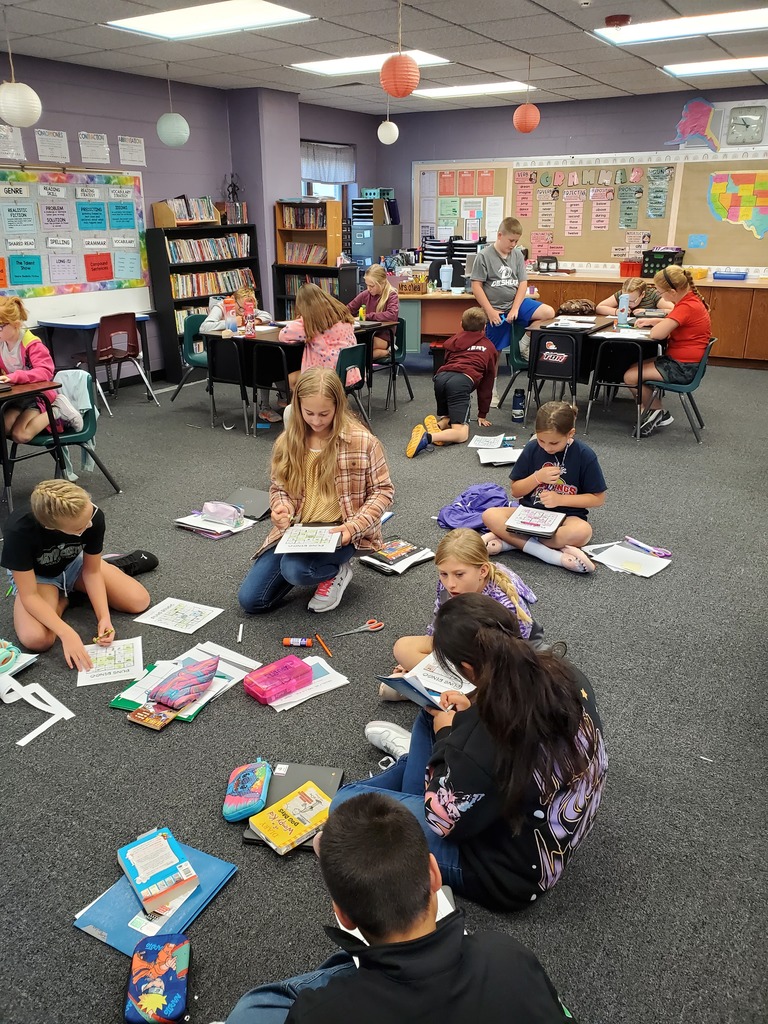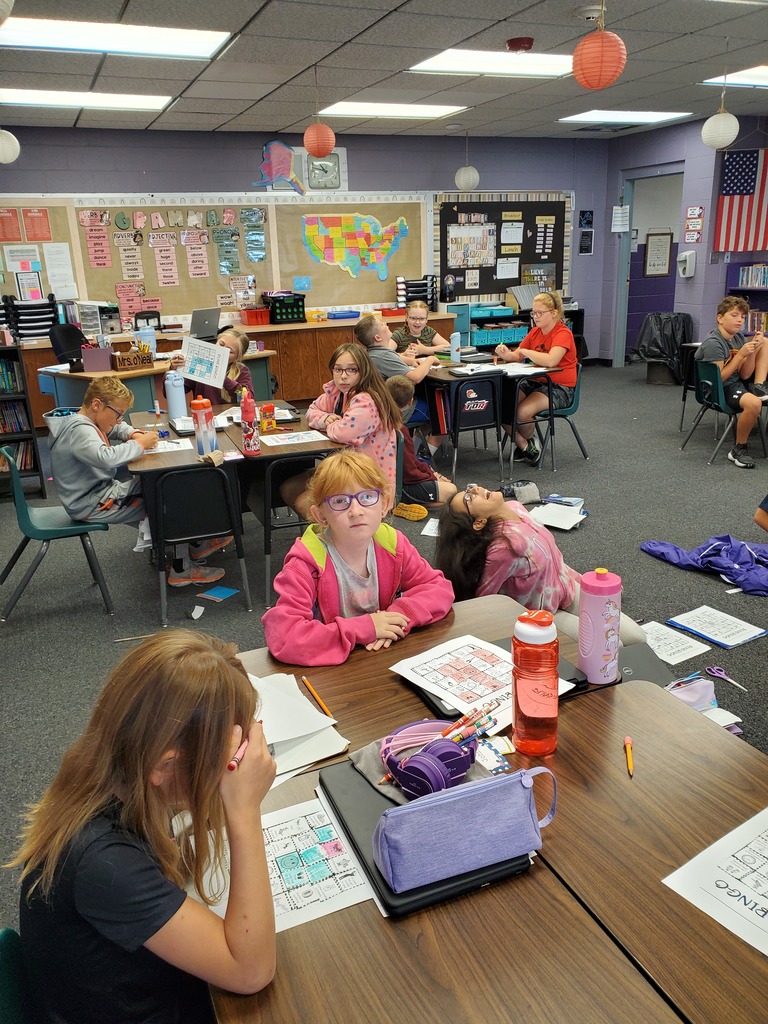 Thanks to Kenny from Tom's music for coming in to work with our drummers today!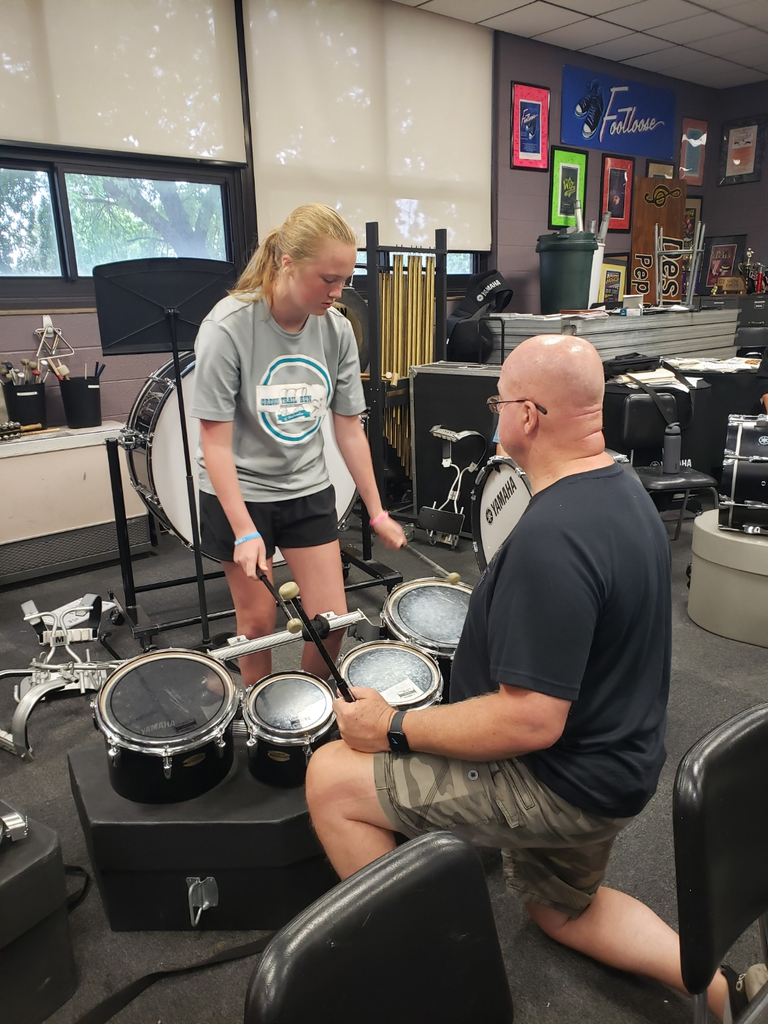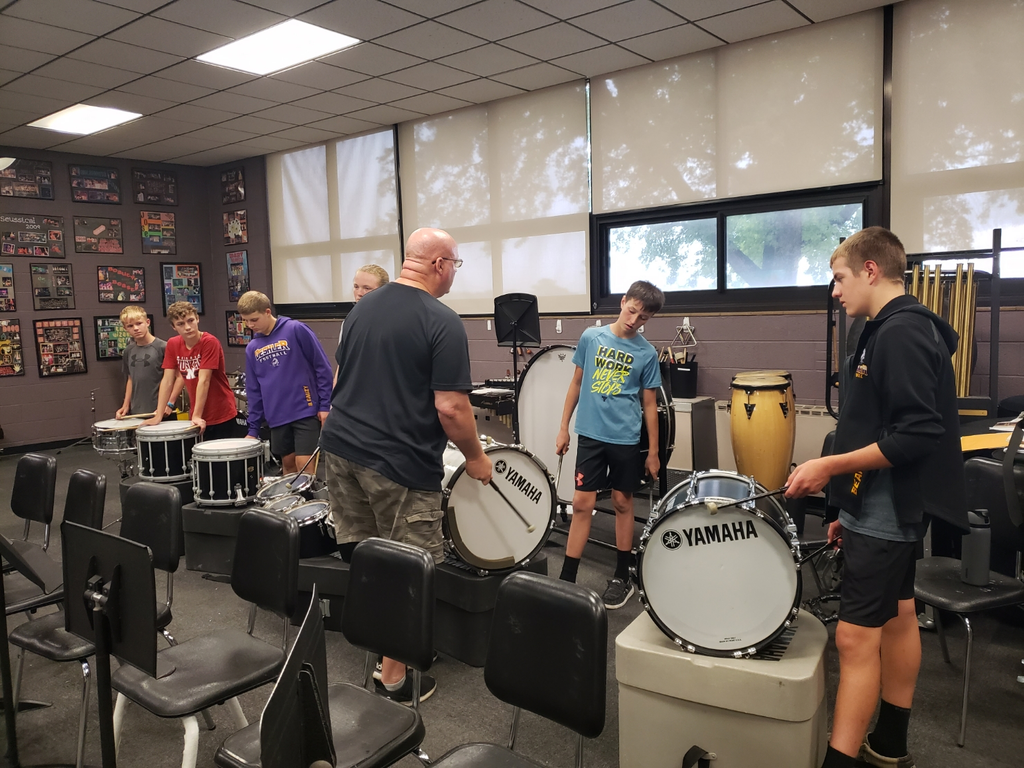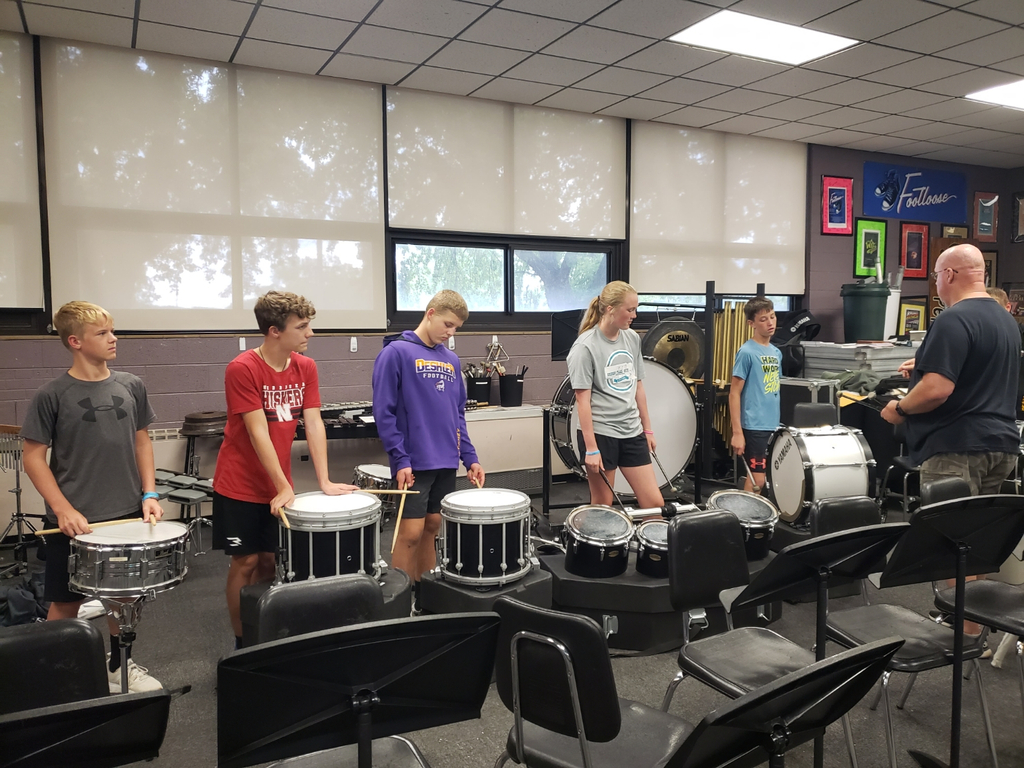 Come and watch the Lady Dragons compete in the Hampton Tournament!
Come attend the homecoming dance on Saturday, September 23rd @8:00 P.M.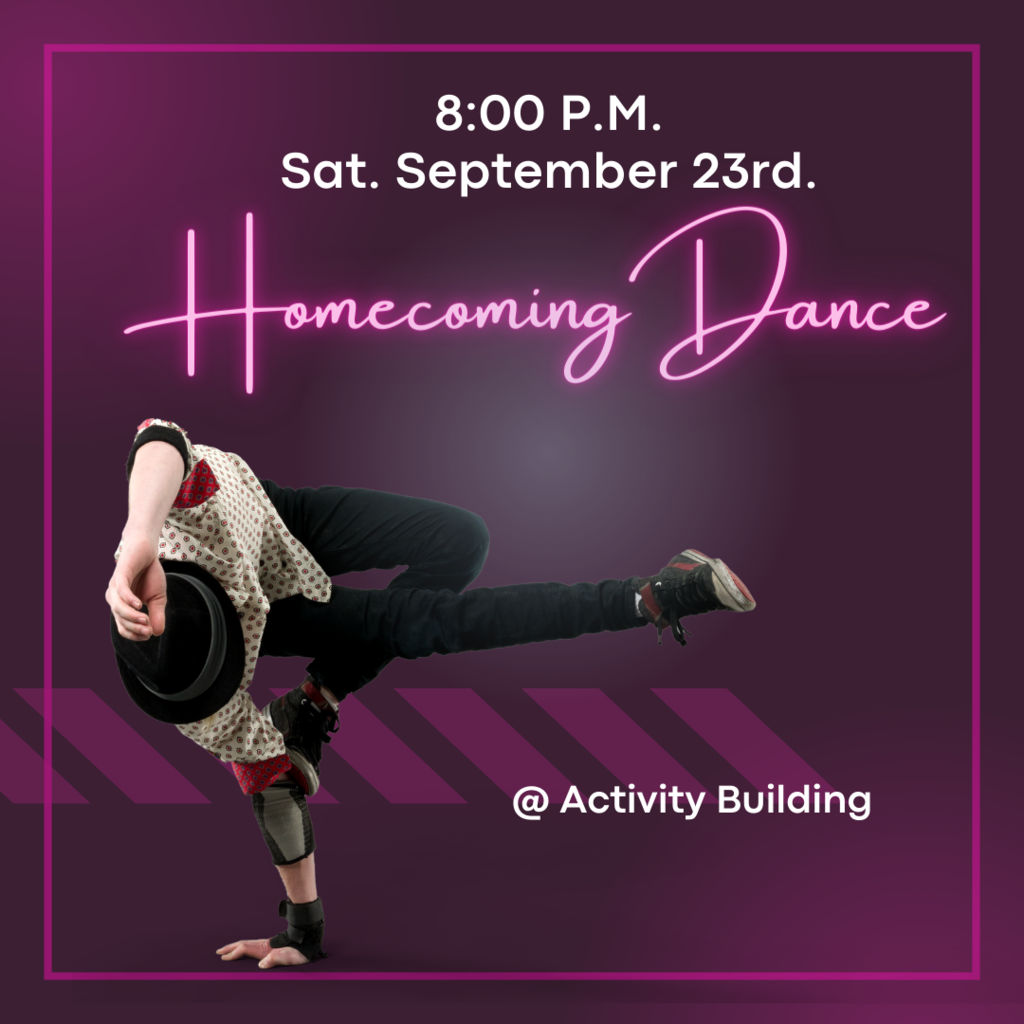 Good luck to the VB team in Hampton on Saturday! Only games in the NORTH gym will be streamed at:
https://www.youtube.com/channel/UCE5EVztI6_-vXYdRsbiChuQ/featured
DUE WED: All dates outside of DPS must have forms turned in & approved. Only DPS HS students may attend (no JH students). Form for outside dates found at:
https://docs.google.com/document/d/1Xhyw2R-LzzPIyRJVMGx1isFISZMi_ZhvZi_ItRaFXfI/edit
. DUE THU: Students must buy their Homecoming Dance tickets IN ADVANCE to attend the Homecoming Dance on SATURDAY! NO ADVANCE TICKET = NO ENTRY TO THE DANCE. Tickets available from Ms. Deepe. Students will be breathalyzed upon entry to the dance. REMINDER: ACADEMICALLY INELIGIBLE STUDENTS cannot participate in school activities or miss school for an activity. If your child is academically ineligible this week, they cannot attend the HoCo Dance on Saturday. This also includes students who have received ISS or OSS this school year.

🍬SIGN UP TODAY for a Homecoming parade float at: bit.ly/3LjkPUJ 🏈MON, 18TH: JH & JV FB v Superior (Home) 🎓TUE, 19TH: Jrs gone with Mrs. Heldt to SCC; Show Choir WS 🏐TUE, 19TH: VB Parents Night, JH/JV/V VB 🌽WED, 20TH: FFA to Range Judging 💼 THU, 21ST: FBLA Mtg (must attend to join - $30 dues) 🏐 THU, 21ST: VB v Th Central (home); XC @ TC 📣FRI, 22ND: Homecoming Parade (2 PM) & Pep Rally @ FB Field (2:30 PM) ⏰FRI, 22ND: Deadline to sign up for 10/28 ACT Test at act.org 🏐 SAT, 23RD: HS VB @ Hampton; JH VB @ Republic Co 💃SAT, 23RD: Homecoming Dance @ Fairgrounds - must buy tickets in advance! Read more at:
https://bit.ly/DPSDAILYNEWS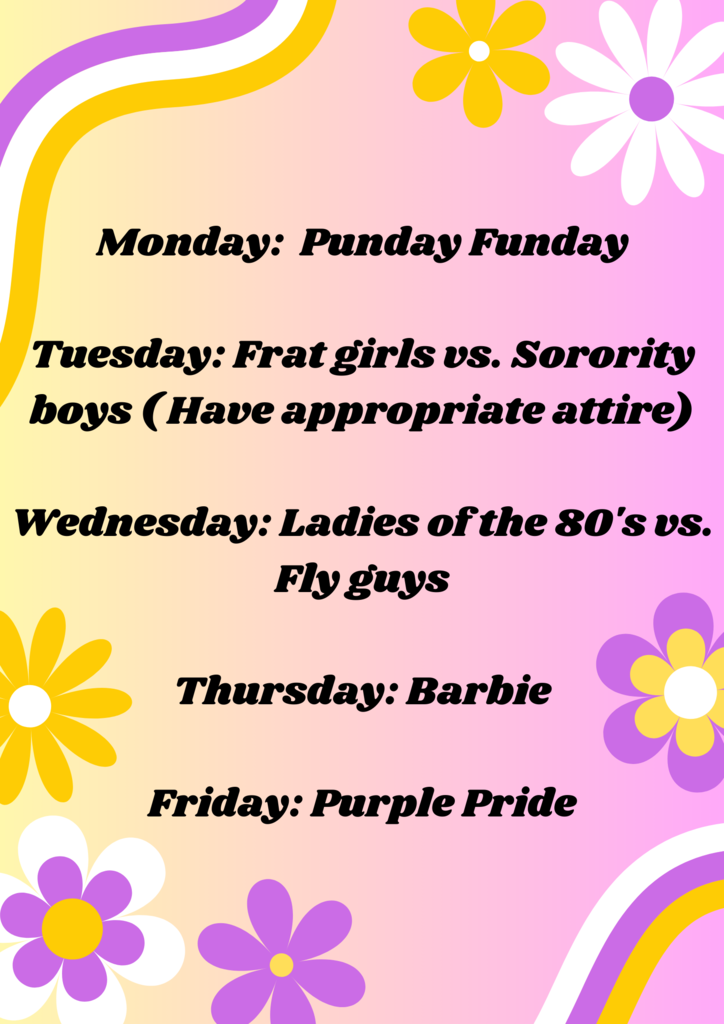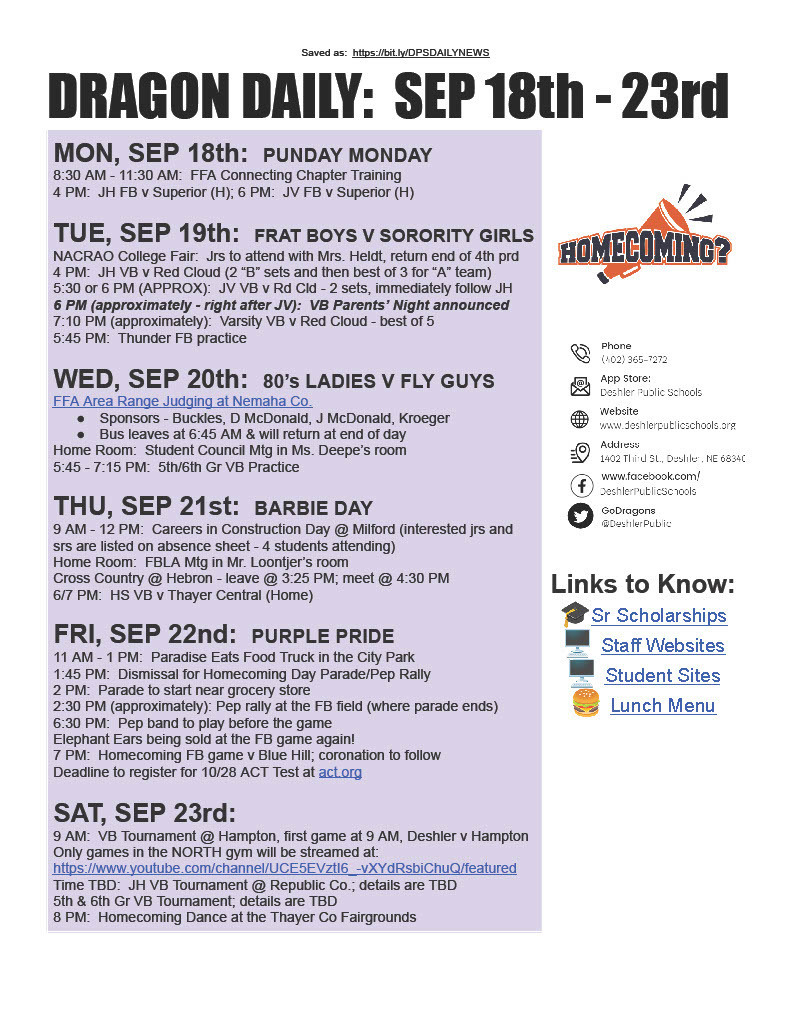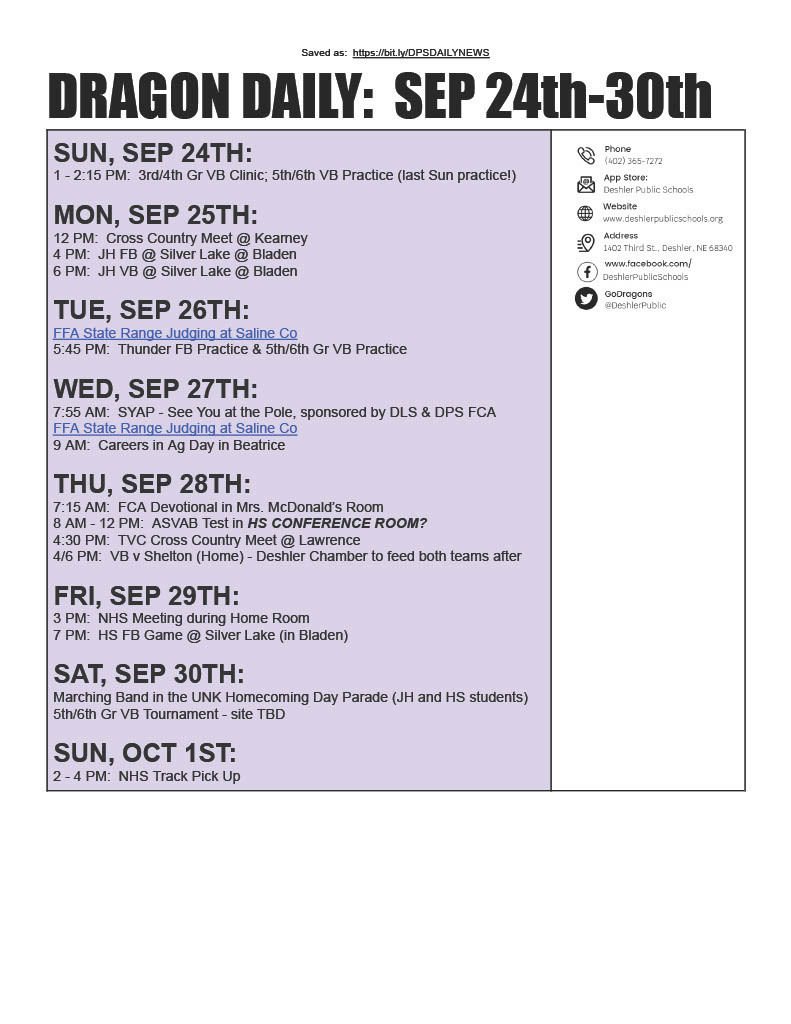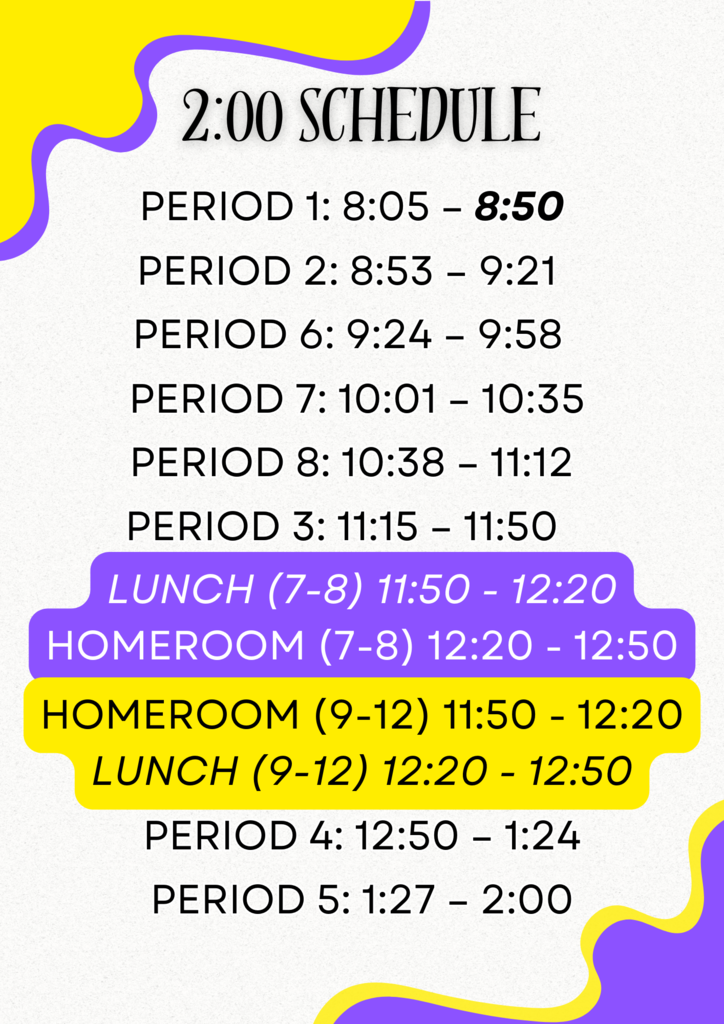 Congratulations to Eric!
Fun Friday consisted of dissecting owl pellets for science! The 2nd graders loved identifying bones, teeth, and skulls of other animals.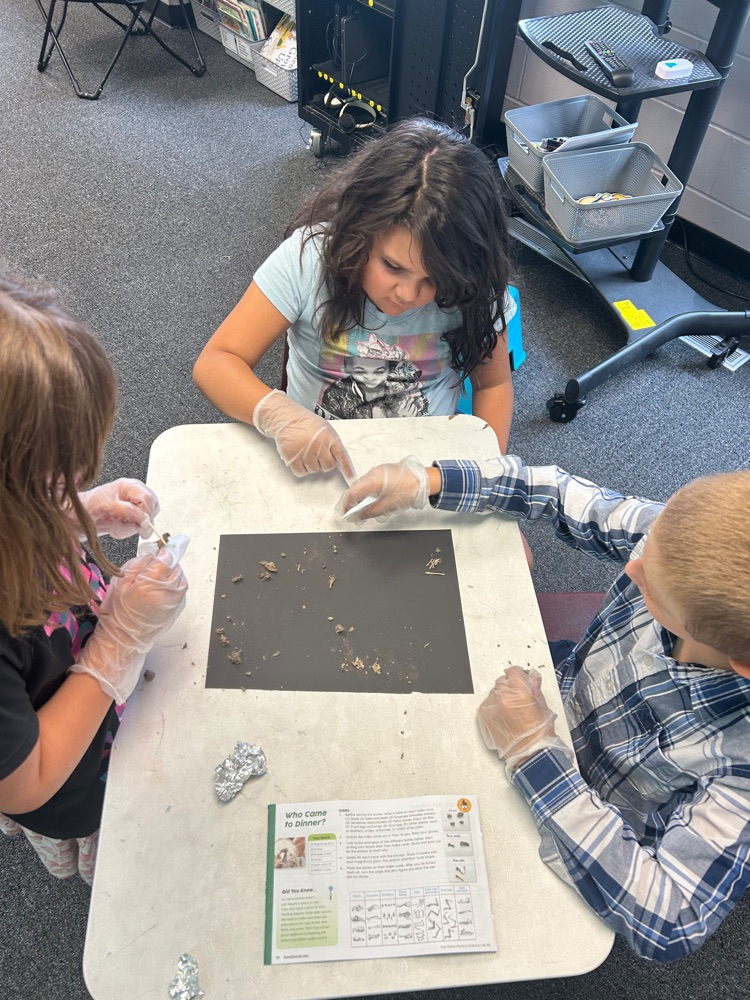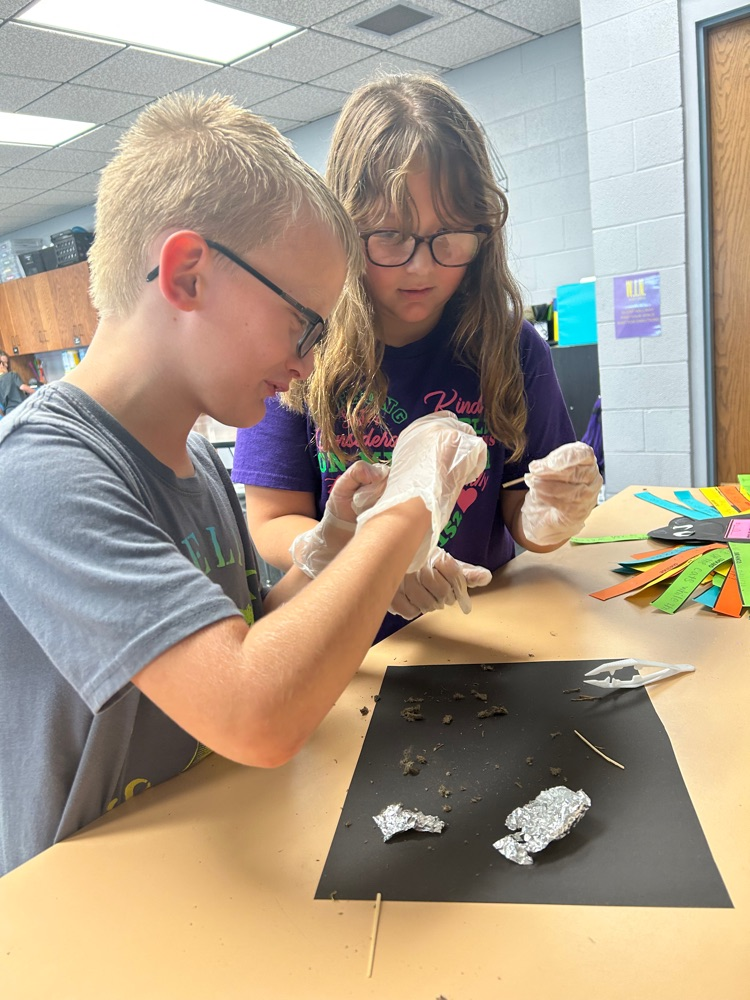 The Jr. High and High School Bands took advantage of the cool weather to get some marching practice in today. Both bands will march at the UNK Homecoming Parade on October 30th and the High School Band will also march at the Harvest of Harmony Parade on October 7th.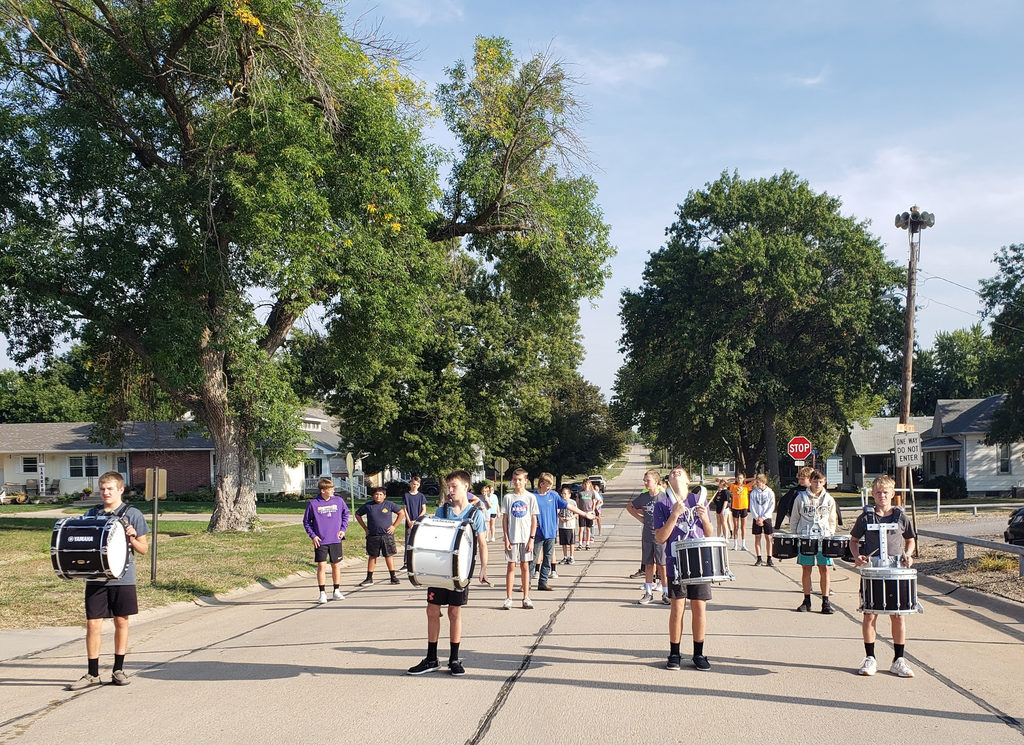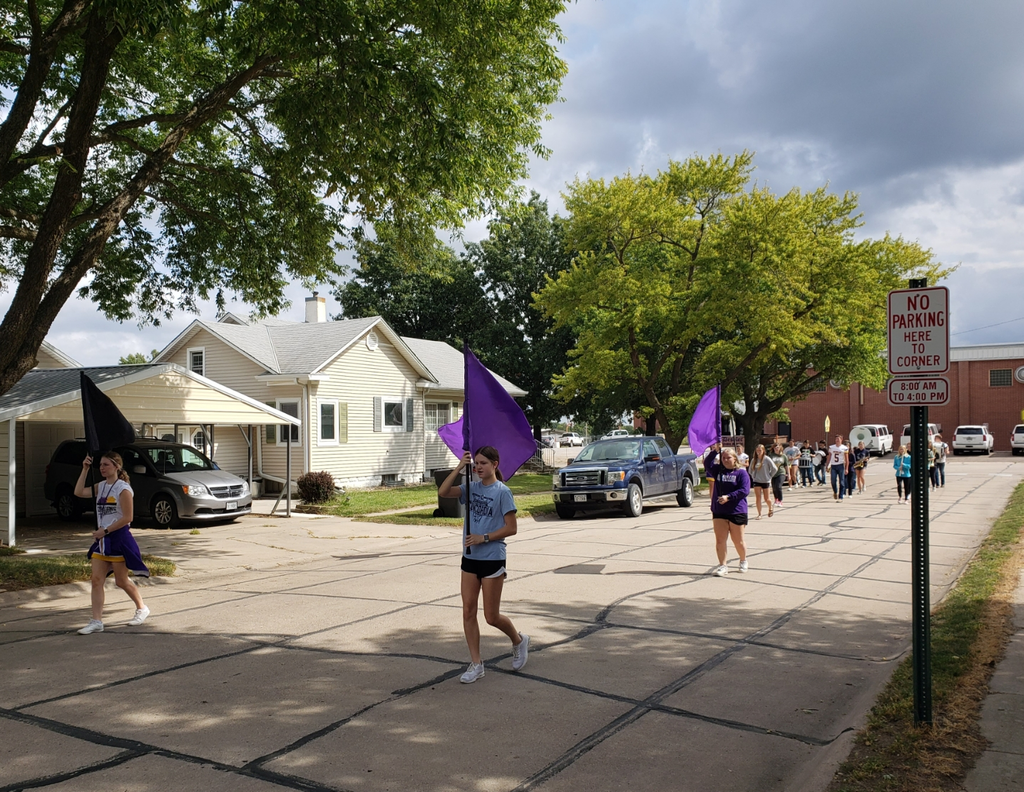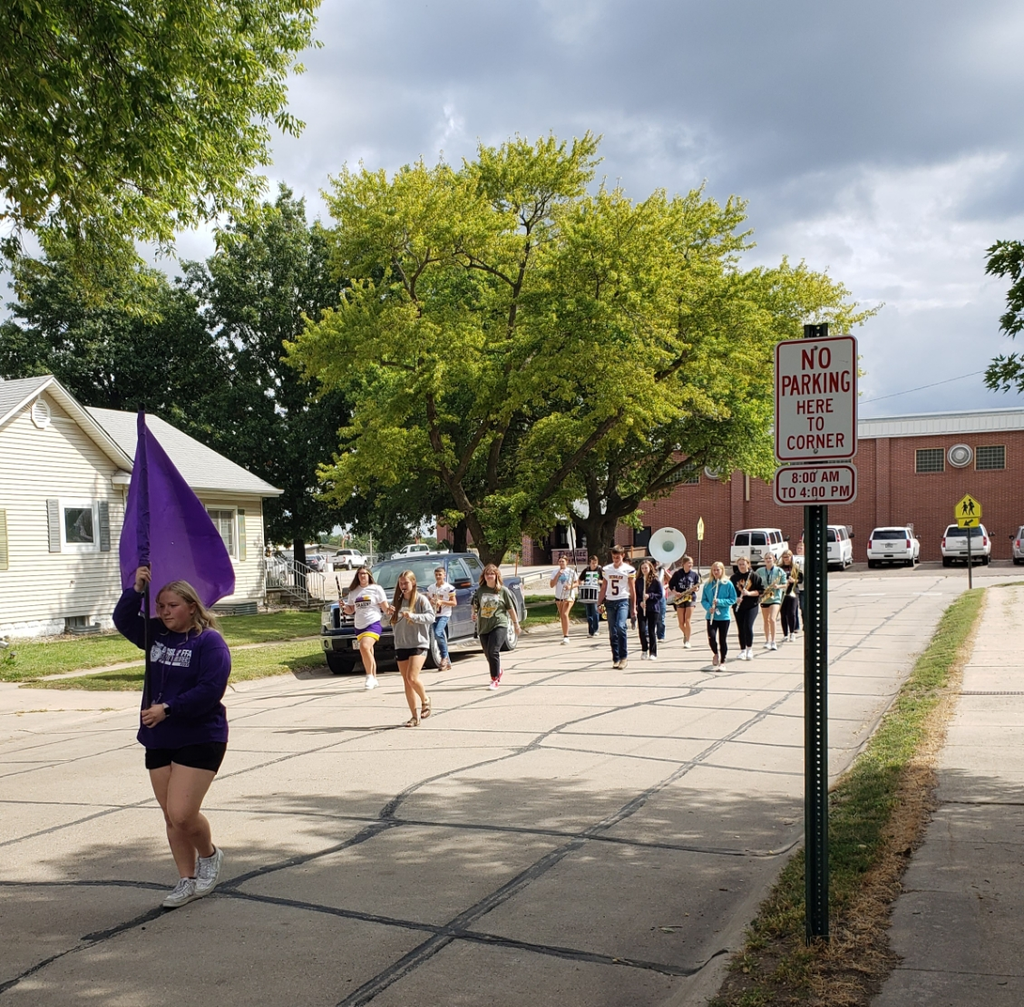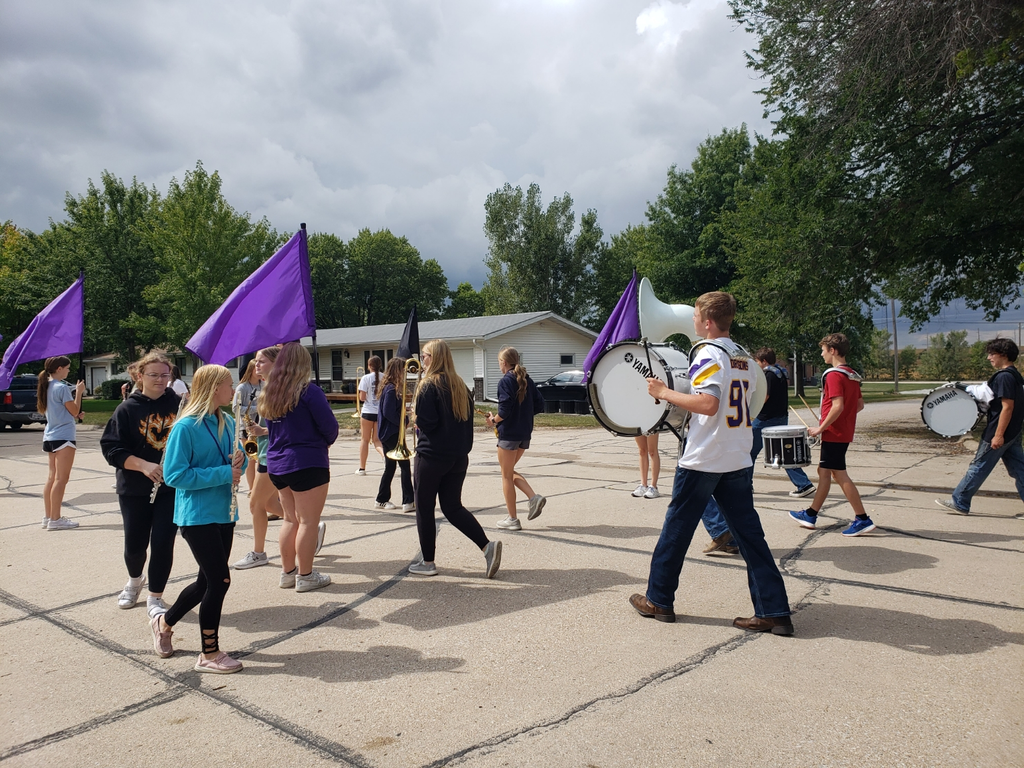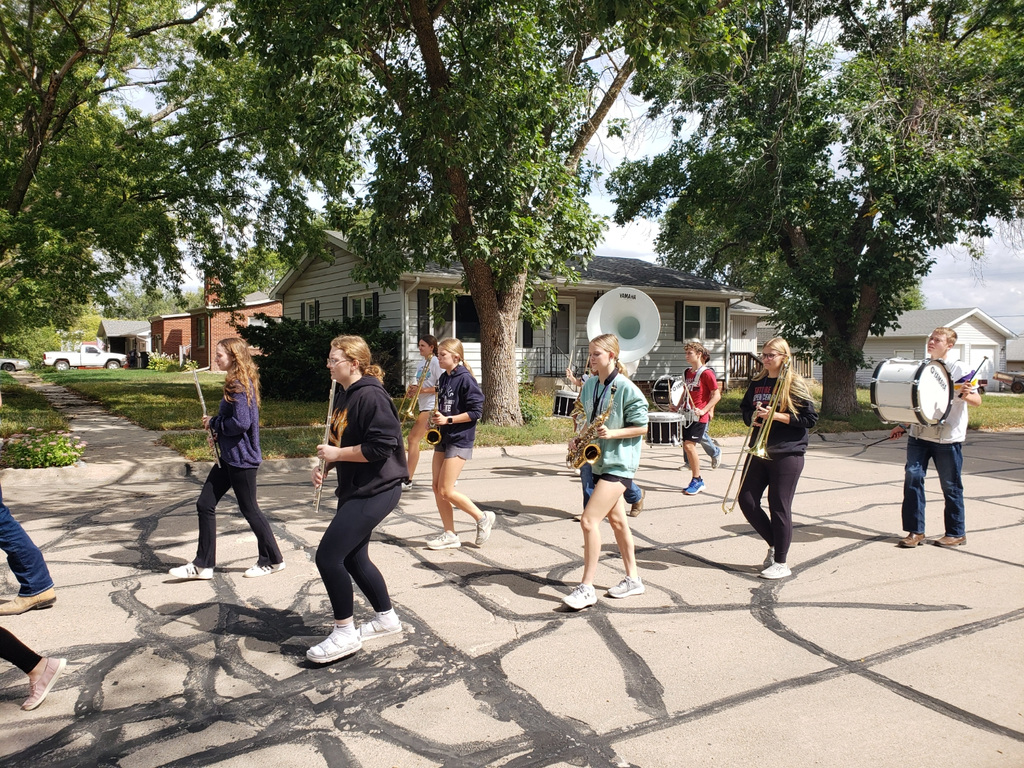 TODAY: FCA Devotional at 7:30 am in Mrs. McDonald's room; XC at Geneva; VB @ Franklin. Marching band during 6th prd. FRI: FB game at 4:30 pm. Wear beach attire! Pep band at 6:30 pm. FB teams fed after game by Chamber. ACT REGISTRATION: Due Fri for 10/28 test at act.org.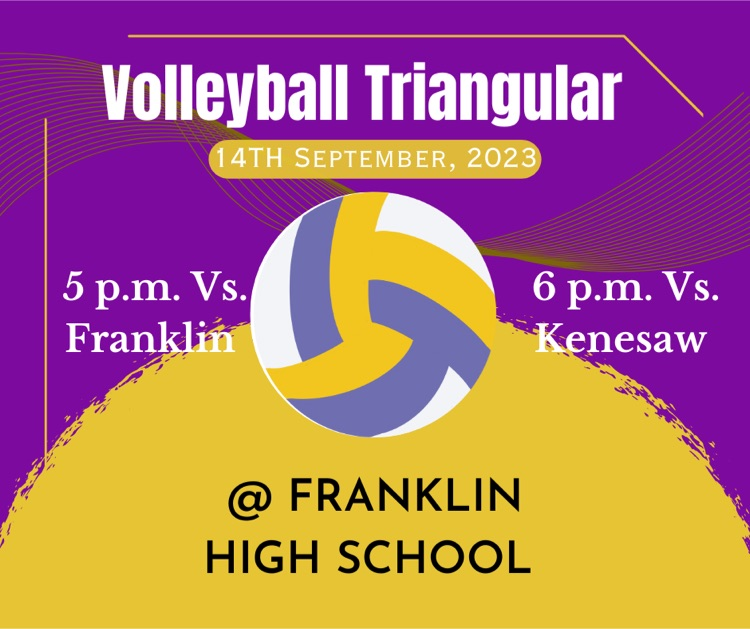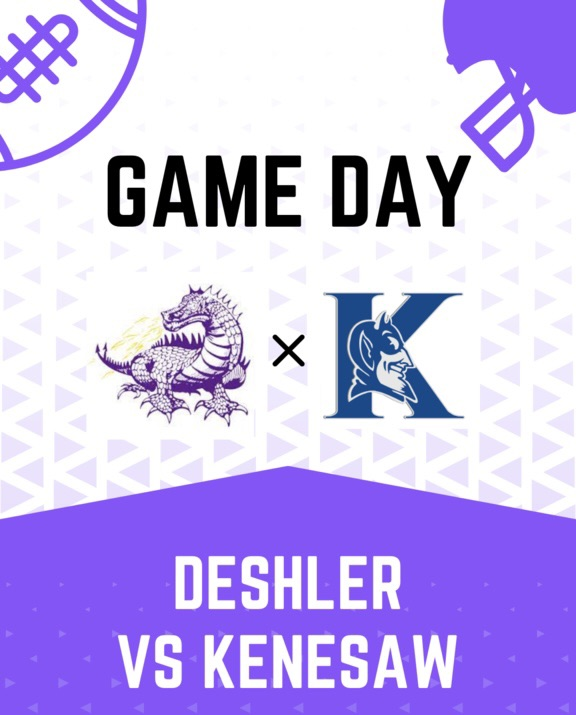 3rd grade had our first ESU Science lesson with Patrick this week! We investigated dry ice and got to taste some dry ice root beer!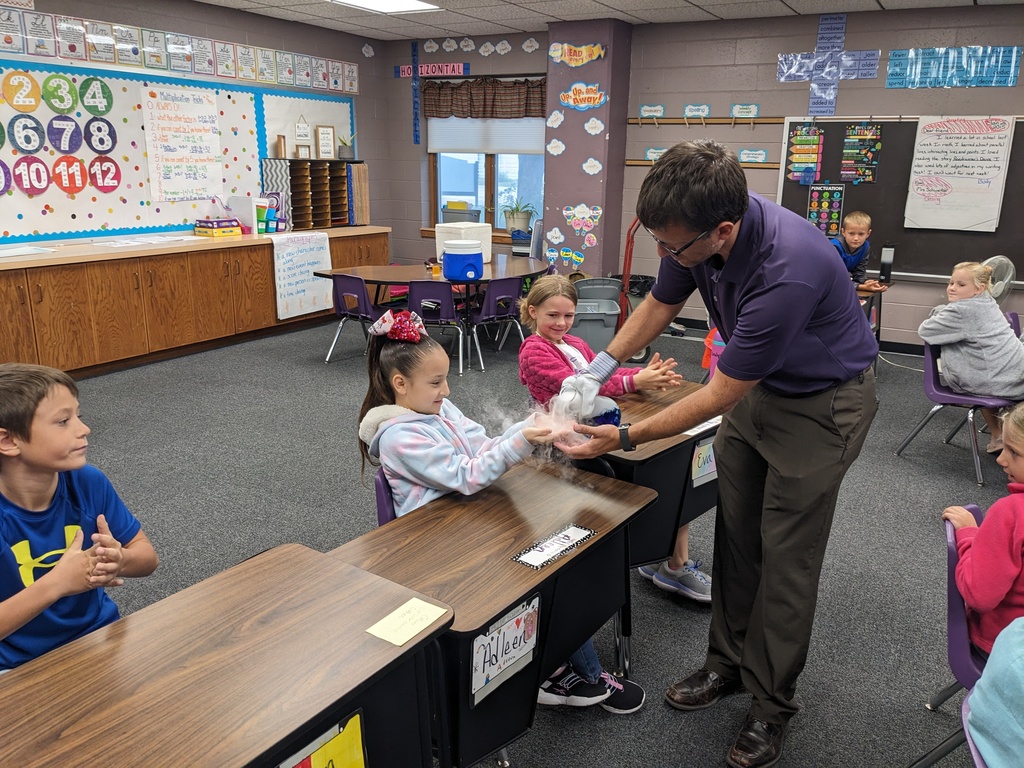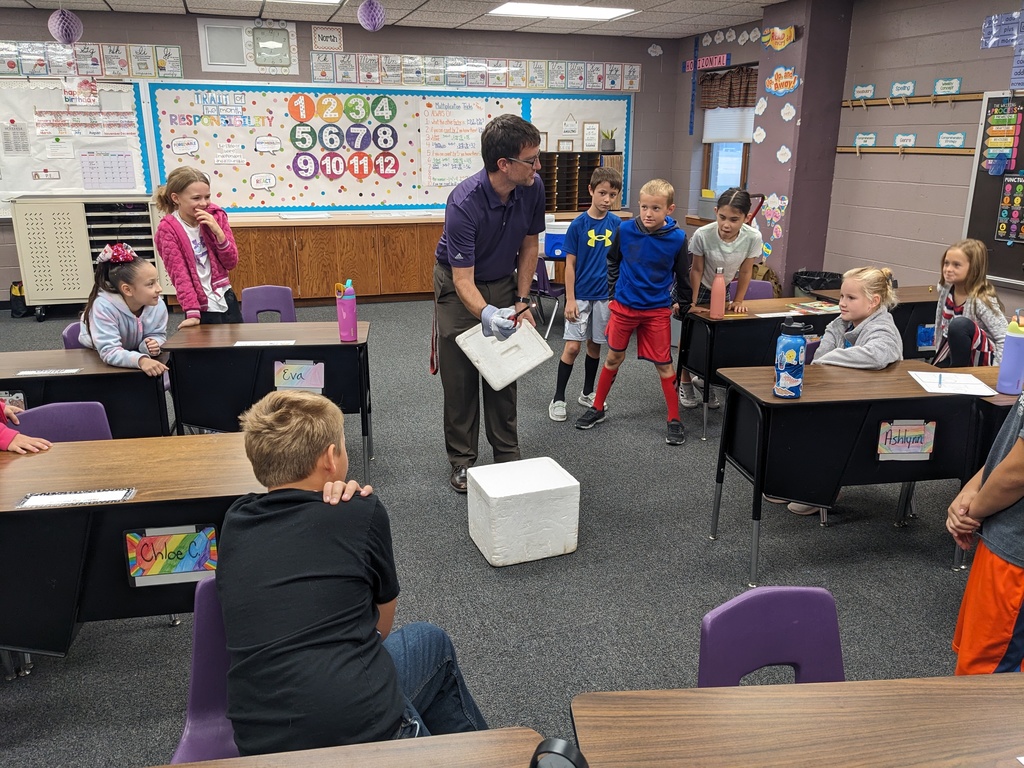 CHANGE IN GAME TIME: There will be a 4:30 PM start for the game on Friday v Kenesaw in Deshler due to a lighting issue on the field. The meal deal will still be served by FFA, and the chamber will still serve the teams a meal after the game. Gates will open at 3:30 PM.
Come and cheer on the Lady Dragons in Franklin! First serve is at 5 against the Flyers and vs. the Blue Devils at 6!

SENIORS: This is your reminder to get your resumes polished, your letters of recommendation requested, and start applying for those scholarships. All seniors should be applying for the Elks Most Valuable Scholarship.
https://bit.ly/DPSSRSCHOLARSHIPS
DPS 4th graders had a blast at AgVenture Day today! We learned about many different aspects of agriculture-from animal care to by-products to how to protect our water supply.