Chemistry students were learning about photoelectric effect today in class. What a bunch of smart kids…Good work, Mr. Mumm and the juniors!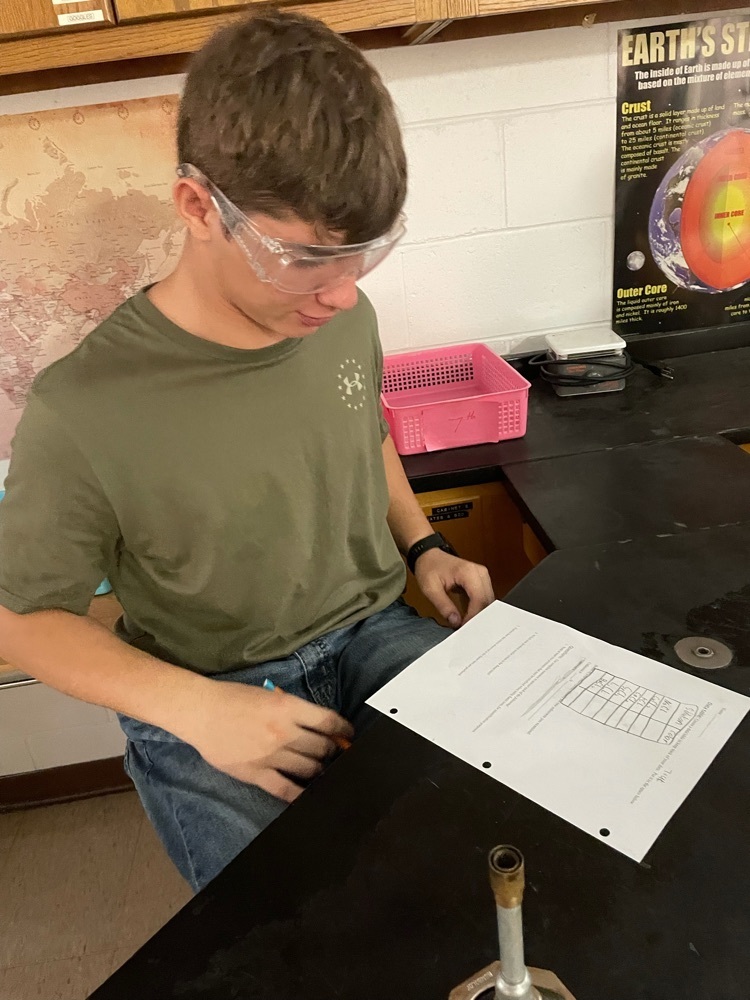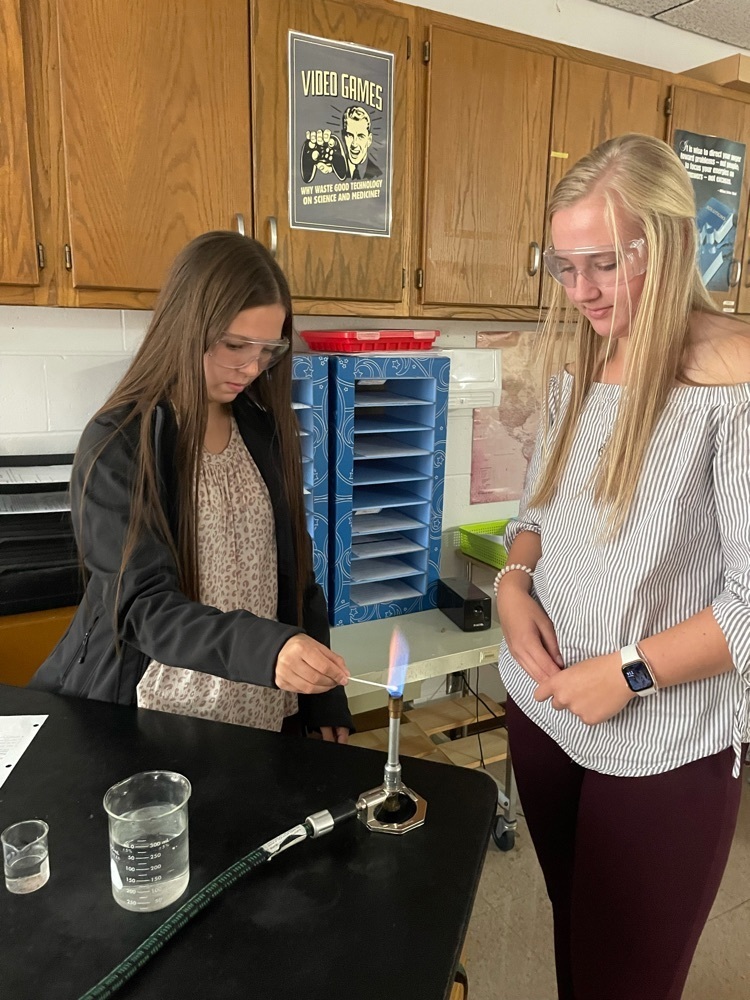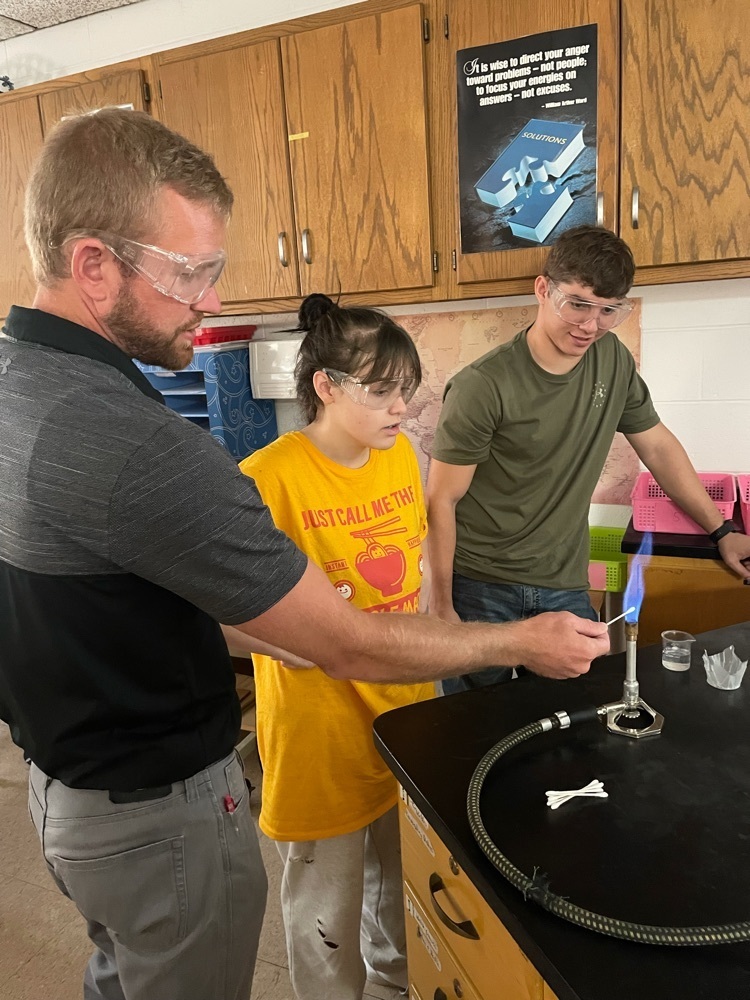 Lacey placed 9th to qualify for the NSAA State Cross Country Meet in Kearney on October 22nd. Congrats Lacey!! #deshlerdragons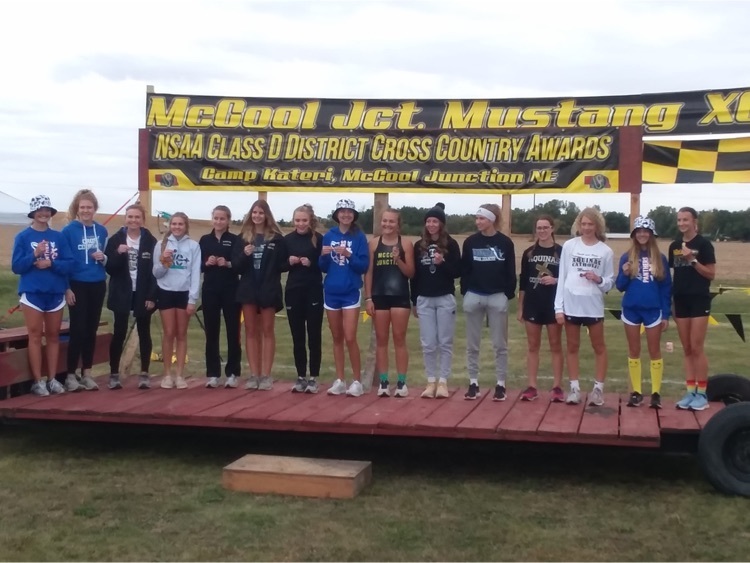 Today the 4th graders reviewed the Midwest region states with a friendly game of flyswatter review.

Excellent message tonight from Ron Brown — as well as music from North Shore and readings from area athletes — held at Hastings College for FCA. It was a great night on the football field — and a reminder that cold weather is coming! Thank you for attending, Deshler FCA!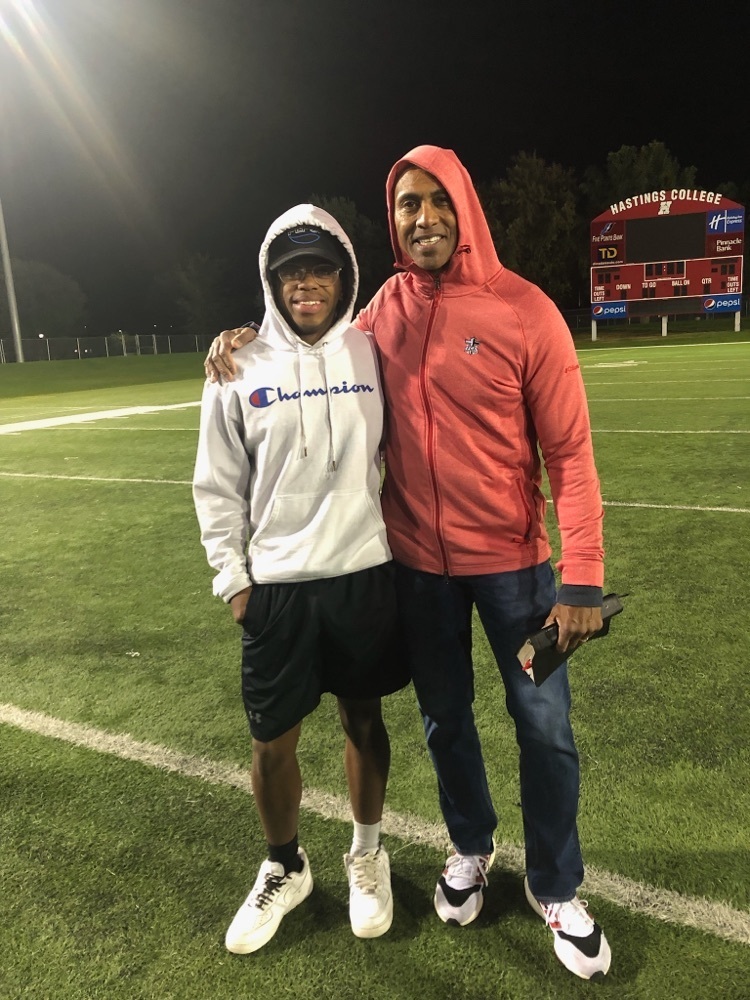 Kindergarten students enjoyed learning about the life cycle of a pumpkin during a 4-H Extension activity.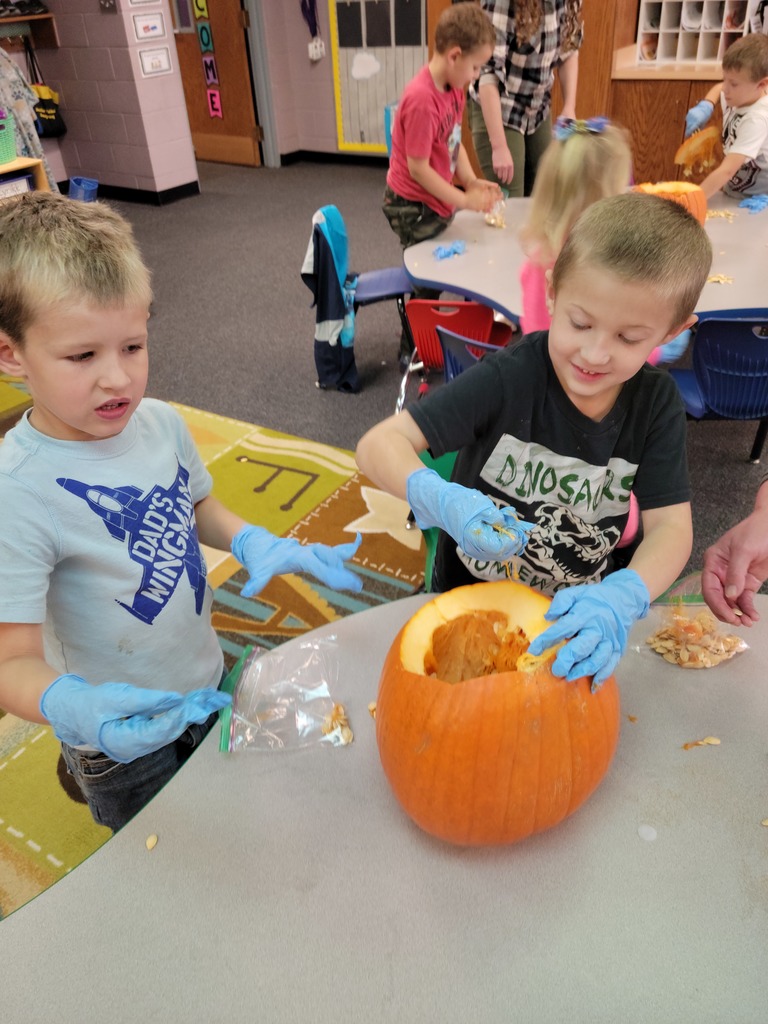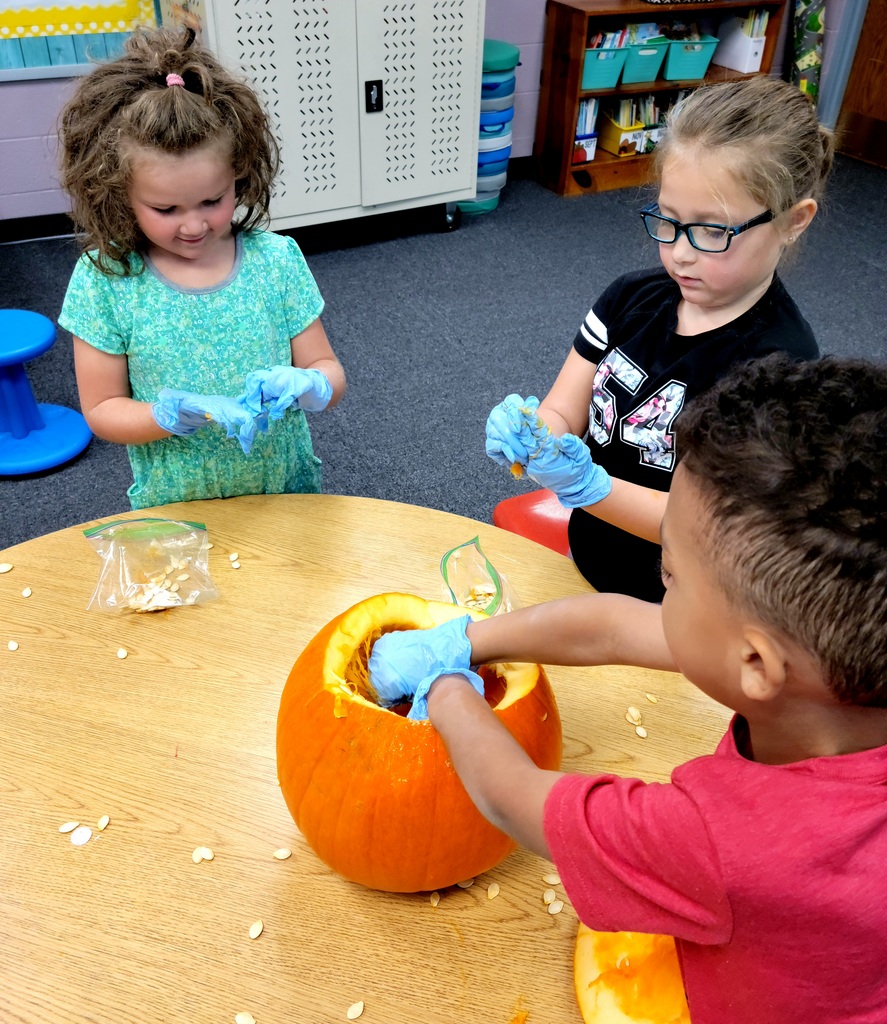 Thank you, Kelsey, for speaking to our students about drug and alcohol prevention. Learning about the emotions and "marketing" of drugs and alcohol towards teens and the after effects to a teenager's still developing brains was a good reminder to make good choices!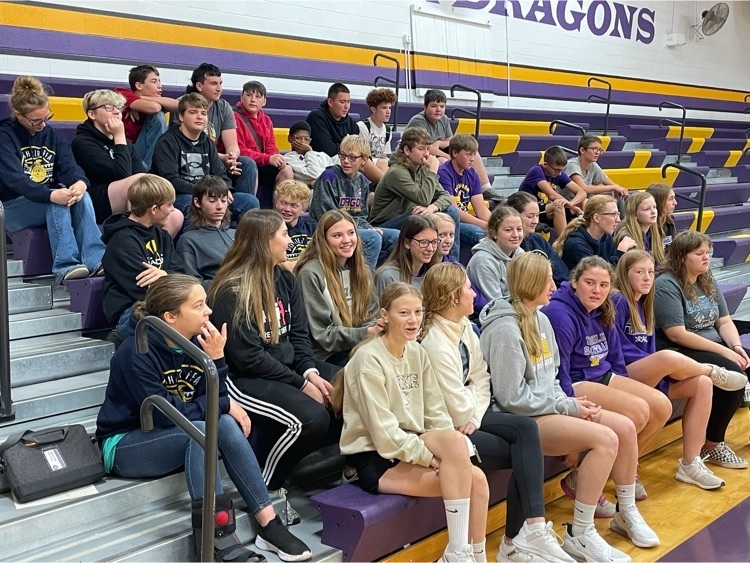 October 14th volleyball game time information at Blue Hill. Varsity Schedule: 5:00pm - BH vs. Deshler 6:00pm - Deshler vs. Harvard 7:00pm - BH vs. Harvard JV Schedule: 5:00pm - Blue Hill vs. Deshler Good luck, Dragons!

The JH band is sounding outstanding — just in time for the Homecoming Pep Rally on Sunday at 4 pm. Hope to see you there! Go Dragons!

Congrats to our elementary HAL (High Ability Learner) students who scored in the 85th percentile or higher on the Fall MAPS test! Special recognition to Brooke, Lucy, Kaidan and Makenna for scoring this well on every single subject on the test! Great job, Dragons!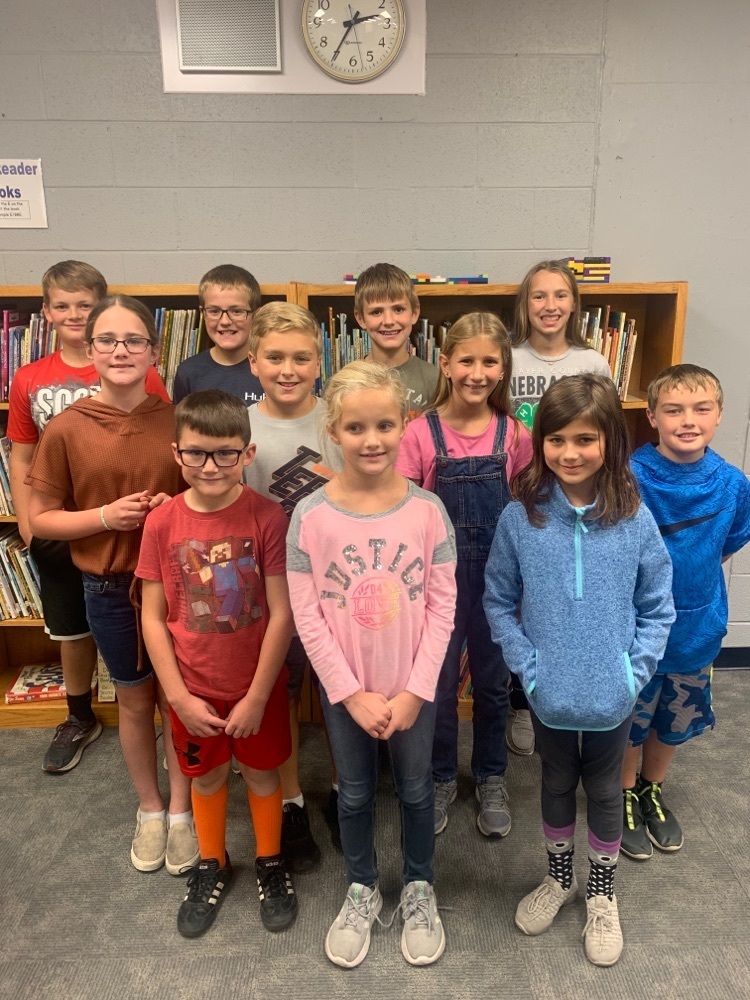 The Elementary is celebrating Bully Prevention Month in October by talking about why Kindness Matters. Pictured are some 4th graders signing the poster as they pledge to be kind this school year.

JH wrestling update: Practices will begin on Mon, Oct 18; transportation is provided; and the season ends 12/6, before JHBBB begins. Please let Dr. McDonald or Mrs. Epley know by Thu if you plan to compete! No Wed practices all season - athletes will be back to Deshler by 6 pm!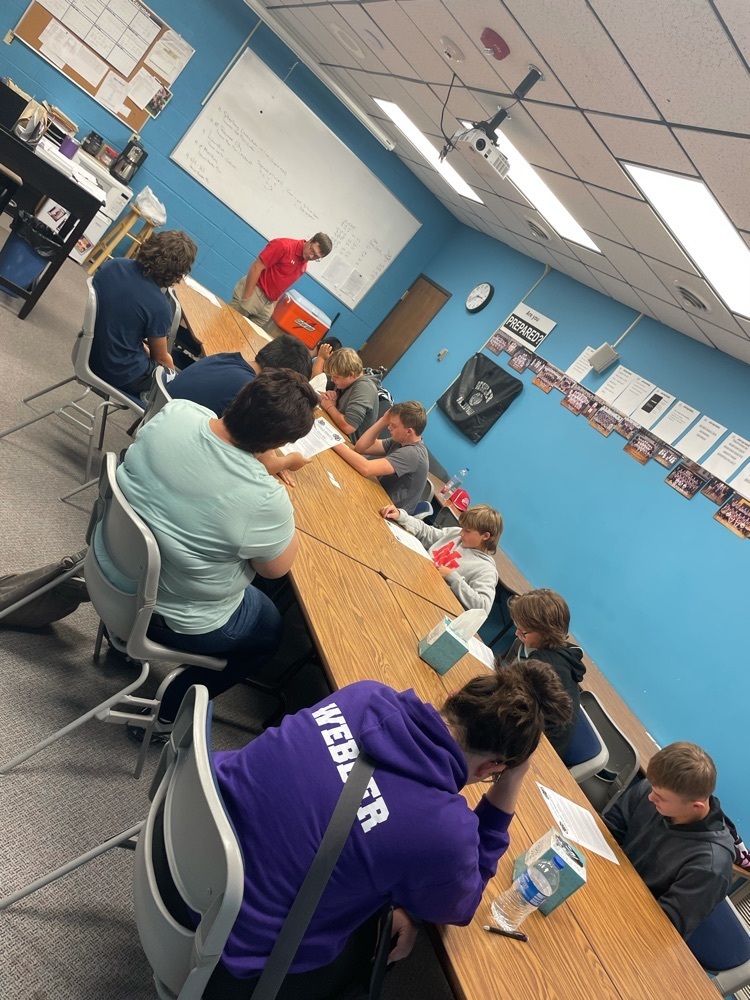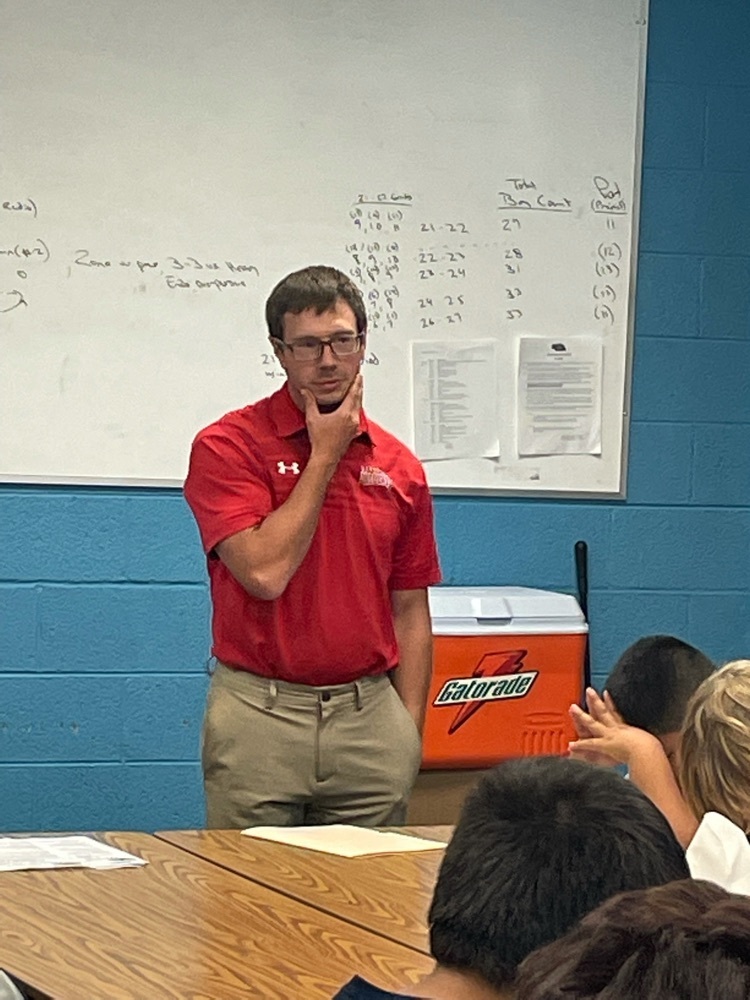 3rd grade worked on push and pull with Patrick from the ESU yesterday! We had a blast making our own slingshot rockets!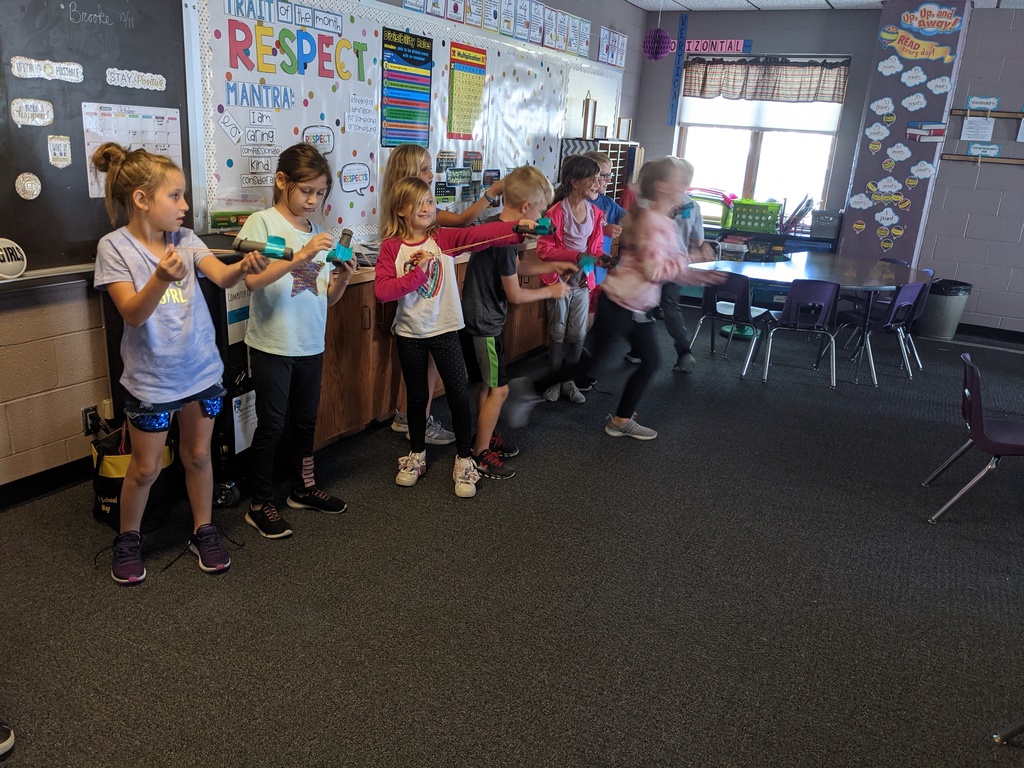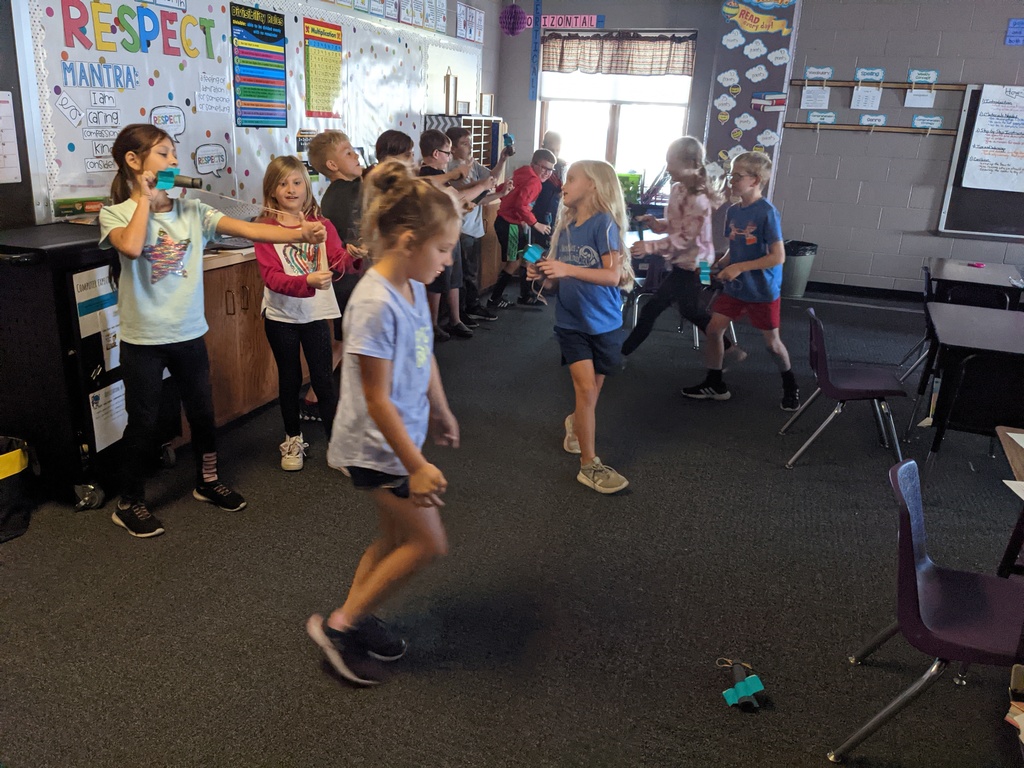 See you there!

Congrats to our 9-12 High Ability Learners! Their Fall MAPS scores were in the 85th percentile or higher (using seniors' last test as they didn't take it this year). Jayden, Chloe and Danessa scored this high on ALL TESTS TAKEN! Not pictured: Carly (11) and Kylie (12). Congrats!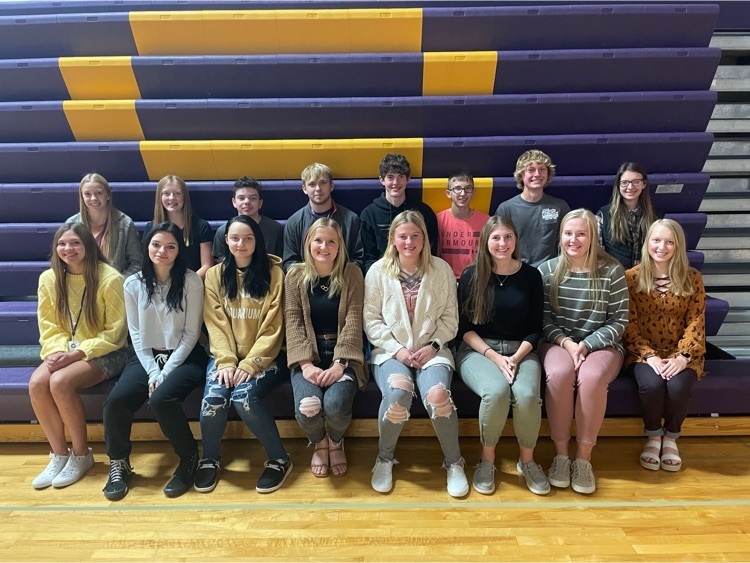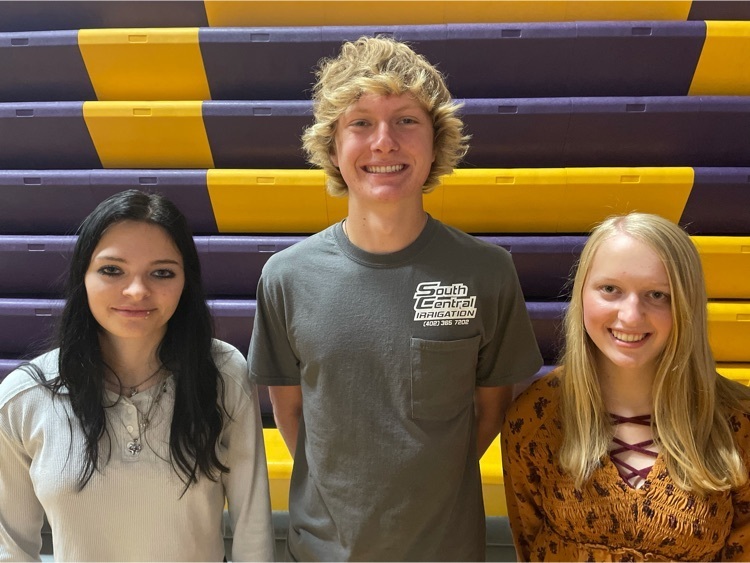 Meet your Homecoming candidates…Jayden, Braydan, and Brendan are your king candidates and Avery, Lexie and Paiton are your queen candidates. Voting will take place next Tuesday!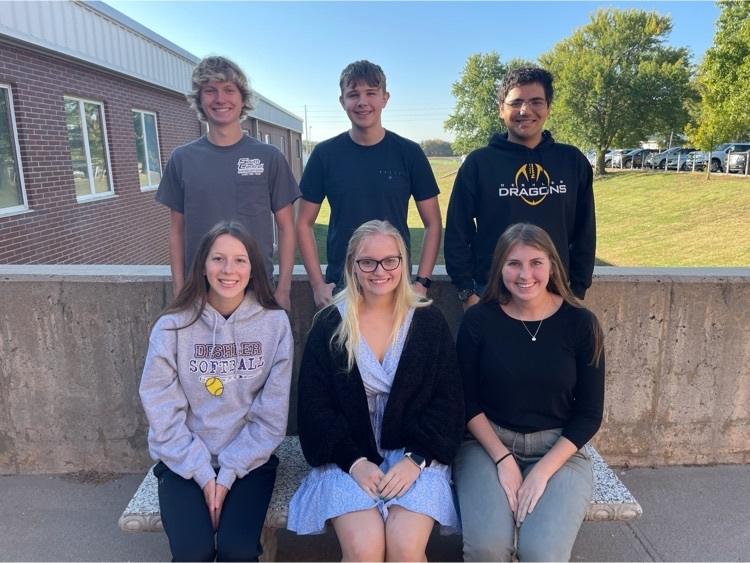 Homecoming Days!

Good luck to the Lady Dragons as they begin TVC Tournament play at 10:15 AM in Franklin on Saturday. Check out the bracket here!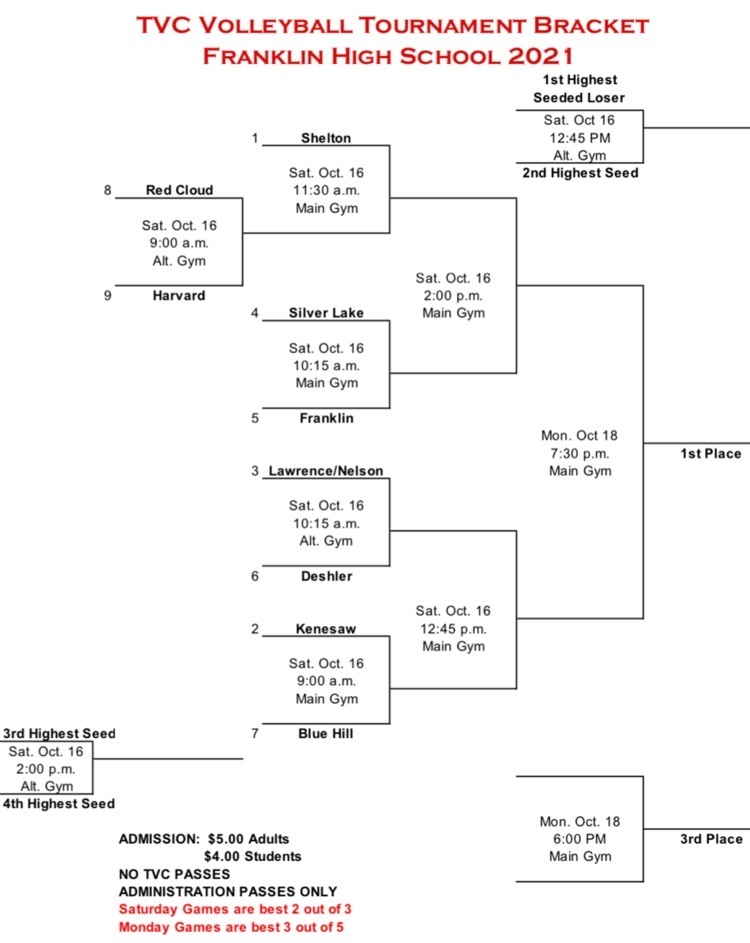 Flu Shots are rescheduled for Tues. Oct. 26th.

Deshler Public Schools' Fine Arts Night All Together Now! Deshler Public Schools' music and theater departments will be joining thousands of theatrical organizations around the globe in producing All Together Now-- a global event celebrating the return to live music and theater. On November 12, 2021 students at DPS will present their fall fine arts night titled All Together Now celebrating past, present and new musicals. RW's will be catering a Windsor Chop dinner followed by the production of Pirates! Theodore Thud and the Quest for Weird Beard, Deshler's competition one act. Culminating the evening will be the announcement of the 2022 spring musical. All Together Now will be a fundraiser dinner theater with proceeds going to help send students to Wicked at the Orpheum in May. Dinner theater tickets are available at the school office or the bank. Tickets are $20 and must be purchased by 11/3 for an accurate meal count. Concert only is a free will donation. Parents, community members and alumni are cordially invited to attend! Alumni are also encouraged to fill out this google form recounting their past musical experiences. We hope to see you on November 12!
https://docs.google.com/forms/d/e/1FAIpQLSdHkjcdVeRuWUc5HuZtnHPo4ehEnNDMp6J-iZmp8451TOJEJA/viewform