FCA has concessions at the TVC Track Meet on Sat, Apr 30th; we DESPERATELY need adult volunteers to help with concessions. Please email
dana.epley@deshlerdragons.org
if you can work a two-hour time slot anywhere from 8 AM - 6 PM. Many of our students are also track athletes!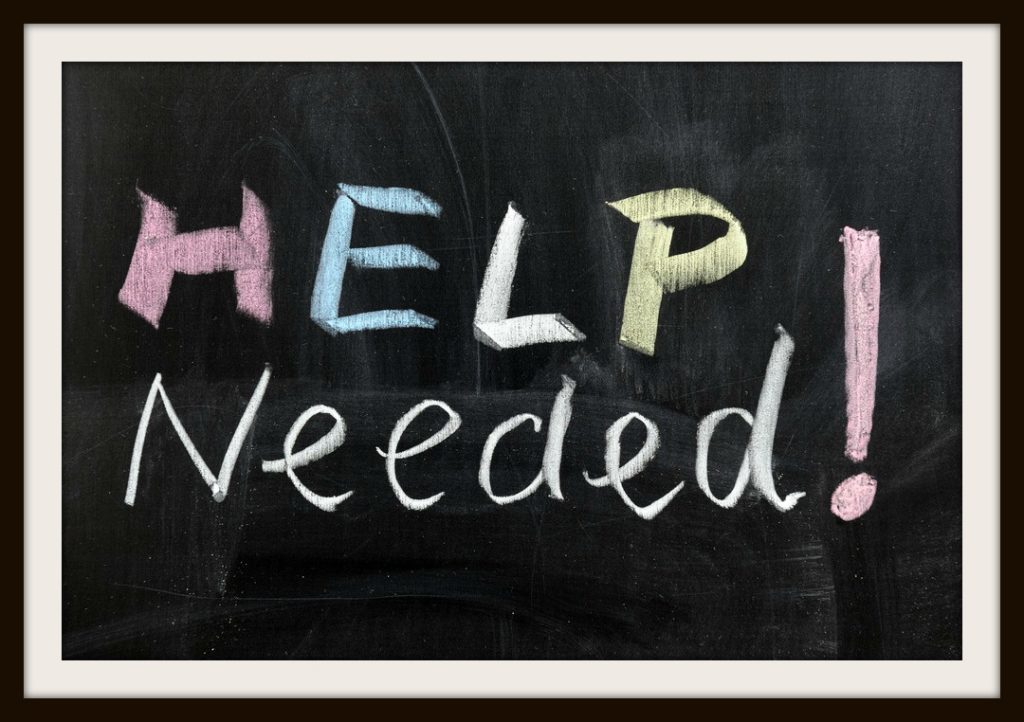 THIS IS IT! Your very last chance to order your JH and HS TVC track shirts for the meet on April 30th...your order must be in by 8 AM on Thu., Apr. 7th WITH MONEY. Please make your checks payable to Deshler FCA. Thank you!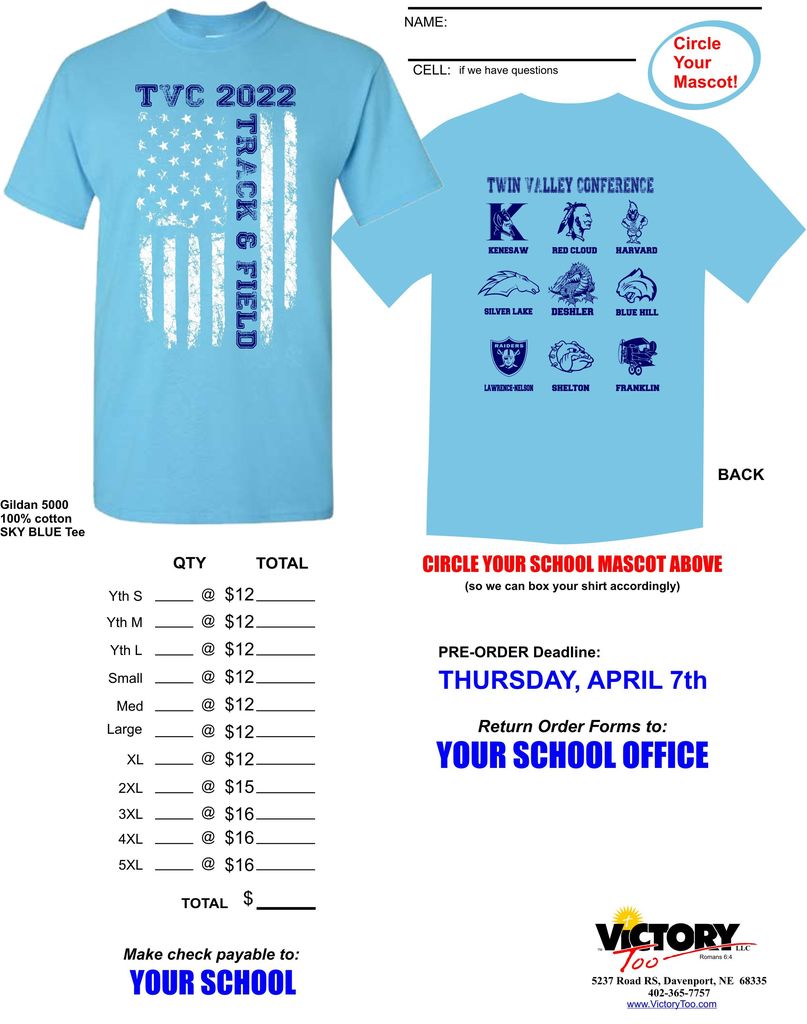 With today's early out AND it being a Wednesday, please note that JH and HS will have track practice right after school today. JH will be finished no later than 3 pm with their practice! TRACK MEET FOR TOMORROW HAS BEEN POSTPONED TO APRIL 20TH.

With today's early out AND it being a Wednesday, please note that JH and HS will have track practice right after school today. JH will be finished no later than 3 pm with their practice!

Good luck to Blake S., Gavin N., Kaden L., and Sam H. today at State FFA in their Mechanics competition! Tomorrow we will have welders competing and Friday, Livestock & Poultry Judging as well as State Degrees. Way to go, Deshler FFA!
Congrats to the HS girls track team for placing first at the Franklin track meet!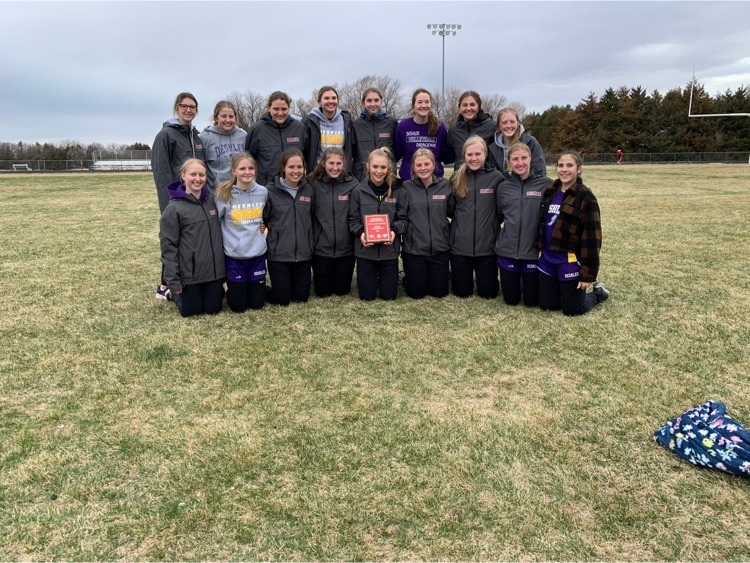 Reminder: Christy and Jake of Small Voices will be at DPS tomorrow to speak to 6th-12th graders and K-12 staff with their presentation called Digital Awareness, including digital citizenship and cyber bullying awareness. Don't forget we have a 2 pm dismissal tomorrow!

Order of events for the Franklin Track Meet on Tue., Apr. 5th is attached. NOTE: If your child is in FCA, they will be asked to work (if not a track athlete) or provide food (if a track athlete) for the TVC Mt on Sat, 4/30. We would appreciate some adult volunteers as well!

All JH/HS track athletes were given a TVC t-shirt order form a few weeks ago. This is a reminder that ALL ORDERS WITH MONEY are due no later than this Thursday! PAYMENT SHOULD ACCOMPANY THE ORDER WITH THE CHECK MADE OUT TO DESHLER FCA (not Deshler Public Schools). THANK YOU!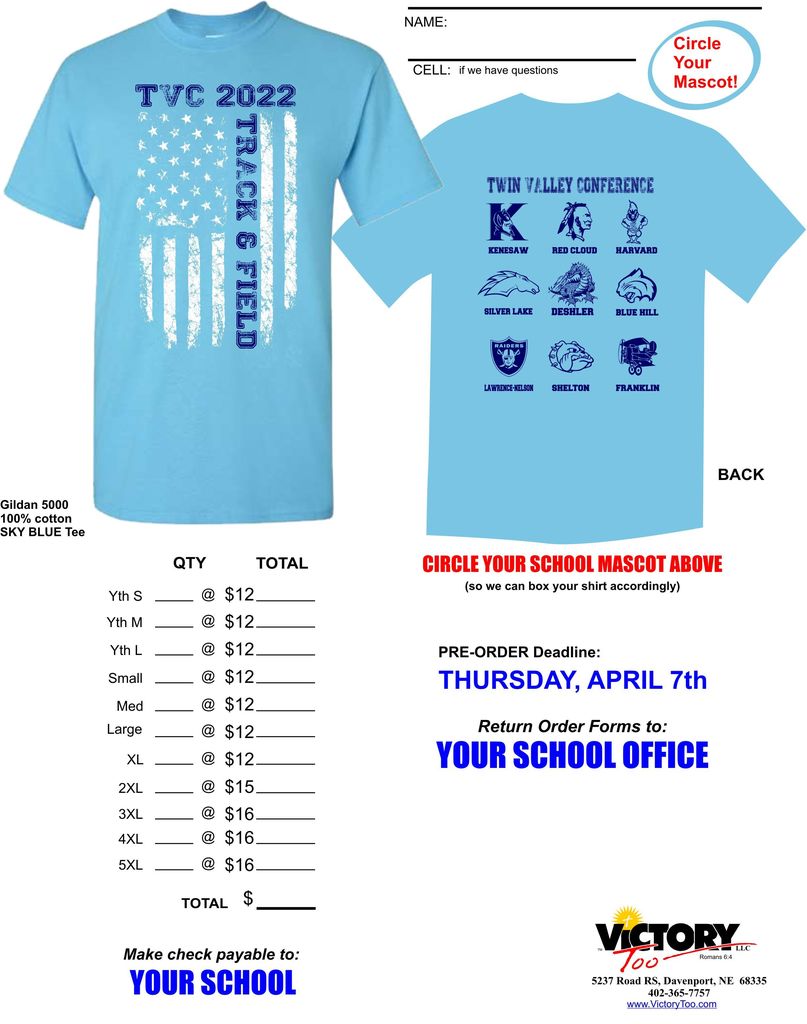 Tue and Thu: GBB 5-8 Skills Clinic time for this week is changed from 4:15-5:30 PM to 5:00-6:15 PM due to musical rehearsal. Students can come to skills clinic right after their musical practice!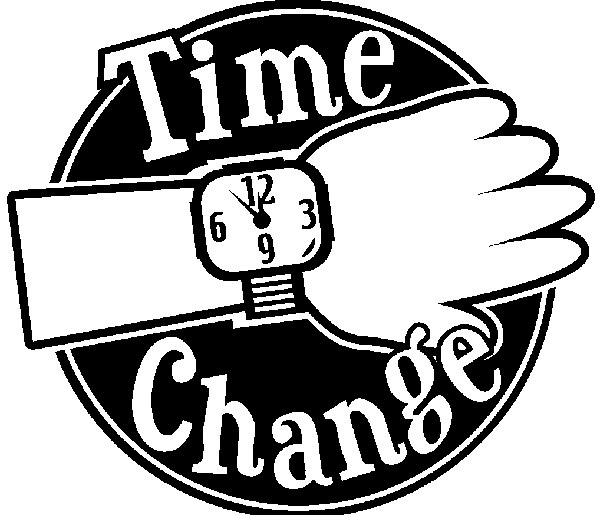 SCC will be at the school tomorrow (MON) to meet with Jrs/Srs interested in taking dual credit. All students have taken two career interest surveys and if interested in college credit, they should sign up TOMORROW as they can drop without penalty up until August 2022.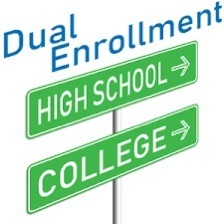 Get your tickets starting Tuesday for this year's musical…Joseph and the Amazing Technicolor Dreamcoat on April 22nd - 24th!

Thank you to all of our community members and students who helped to make our Community Clean Up Day a success on Friday!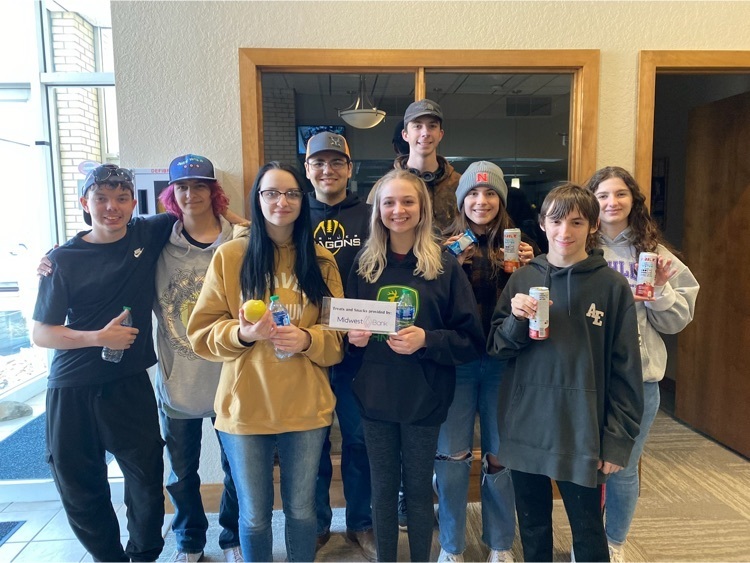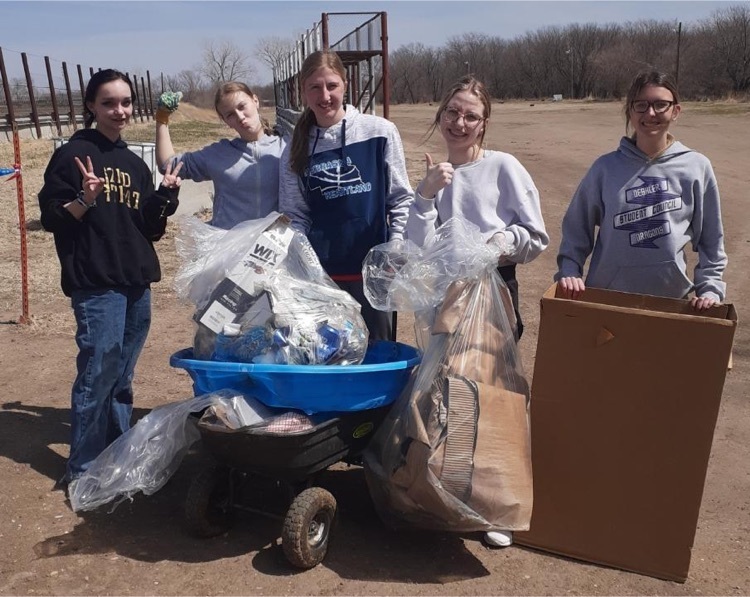 This week's Senior of the Week takes her own advice of "having an open mind & getting out of your comfort zone." One of two DPS foreign exchange students this year, Saskia is known for her sweet smile & multiple languages spoken. We are so happy to have you here, Saskia!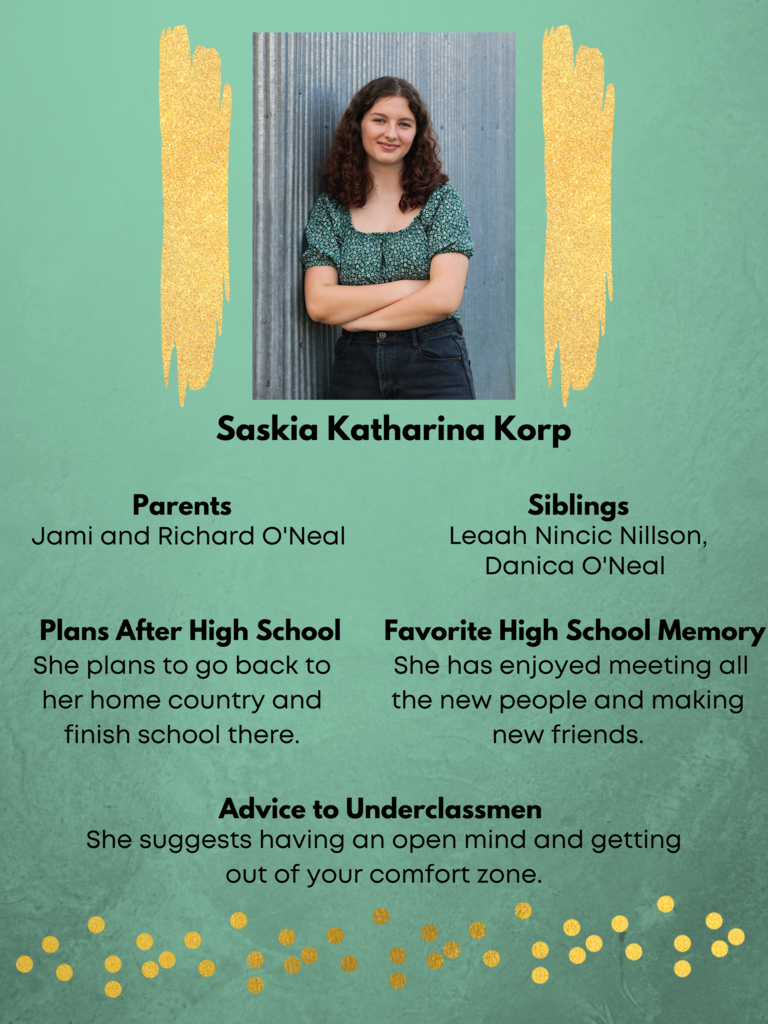 Only 7 wks left! MON-Kinder Round Up; TUE/THU: Gr 5-8 GBB Skills Camp begins; TUE/WED/THU/FRI: Golf/Track Mts & State FFA; WED-Dig Cit speaker, Cheer Tryouts, BB Mtgs & 2 PM out; FRI: DPS Twilight Track - please note admission will be charged!
https://bit.ly/DPSDAILYNEWS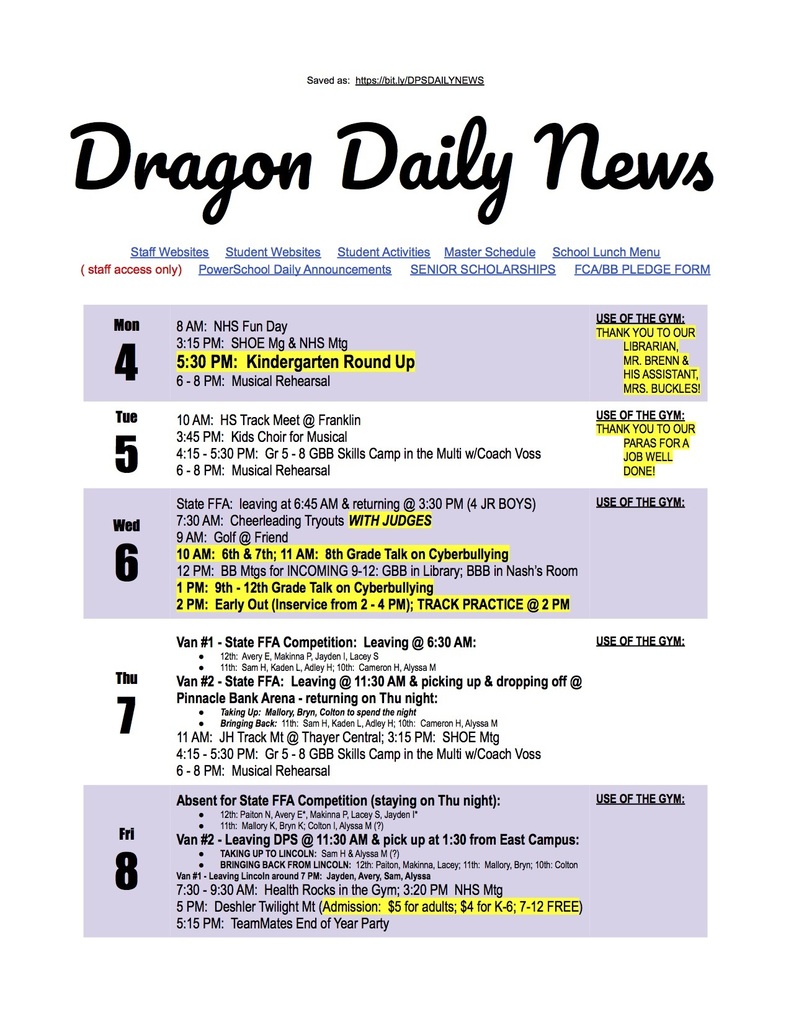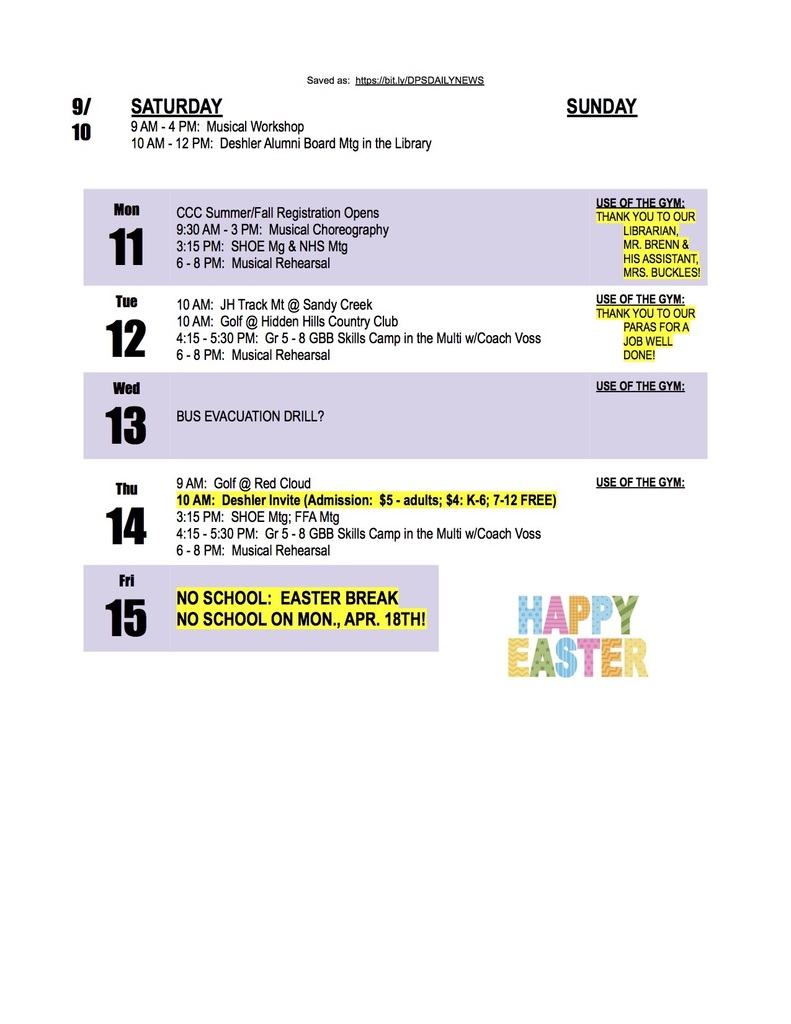 The 5th graders helped spruce up the school today by cleaning all the base boards and doors in the elementary! Thank you, 5th graders!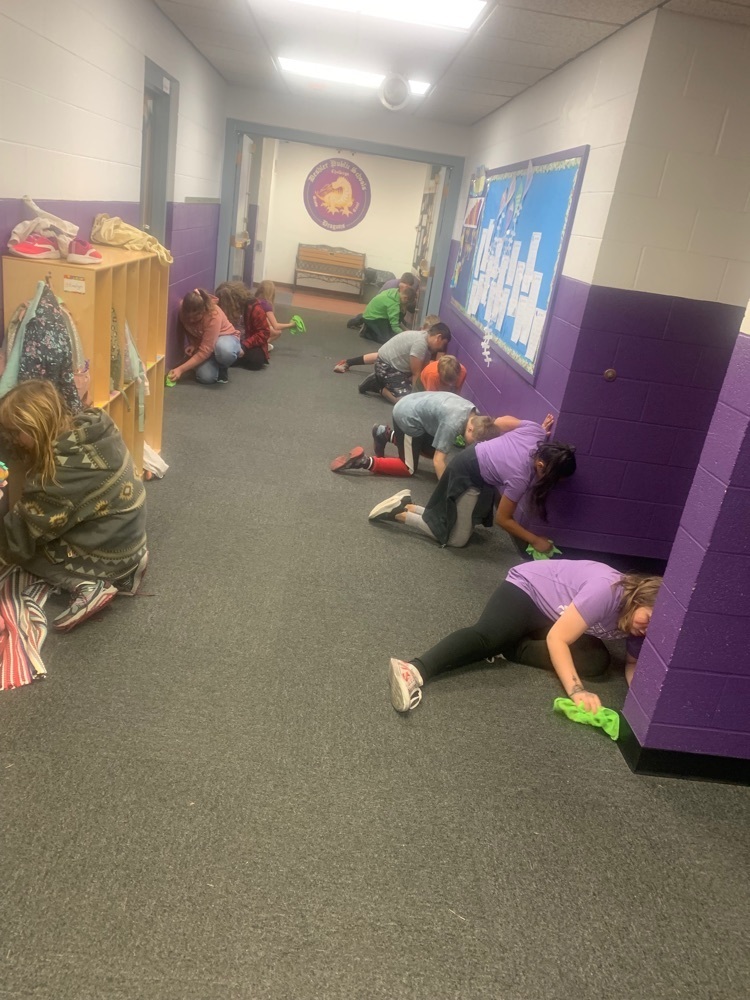 This week during our Kindergarten visit, we met the Kindergartners and played on the playground. We enjoyed the different slides and the swings!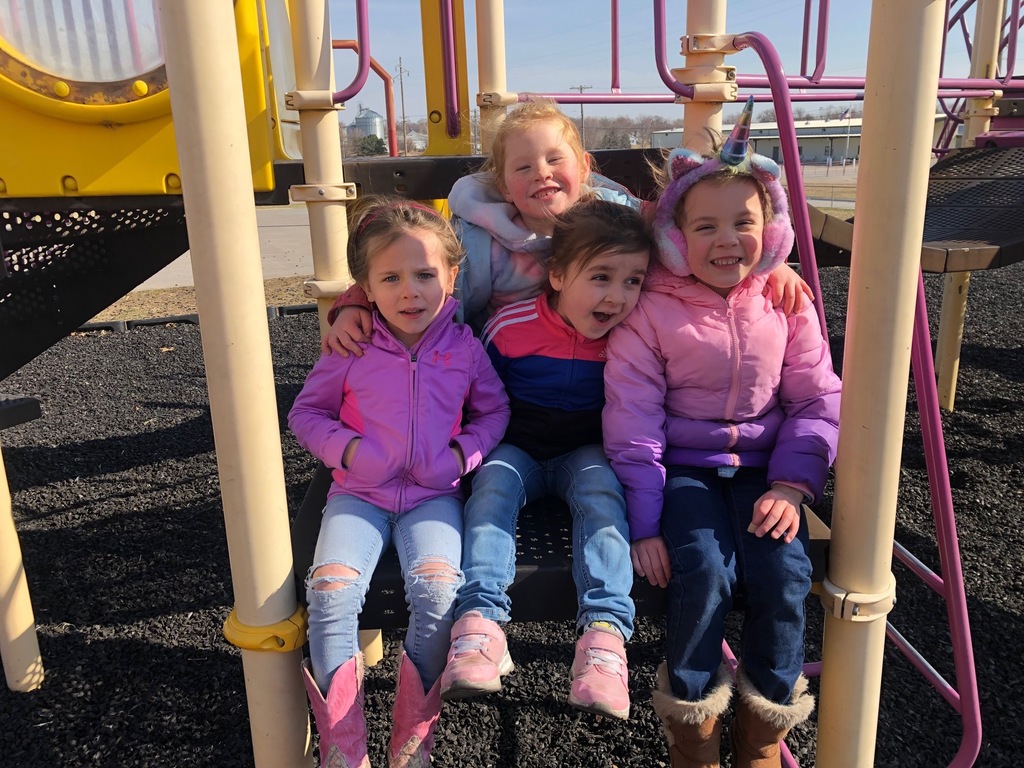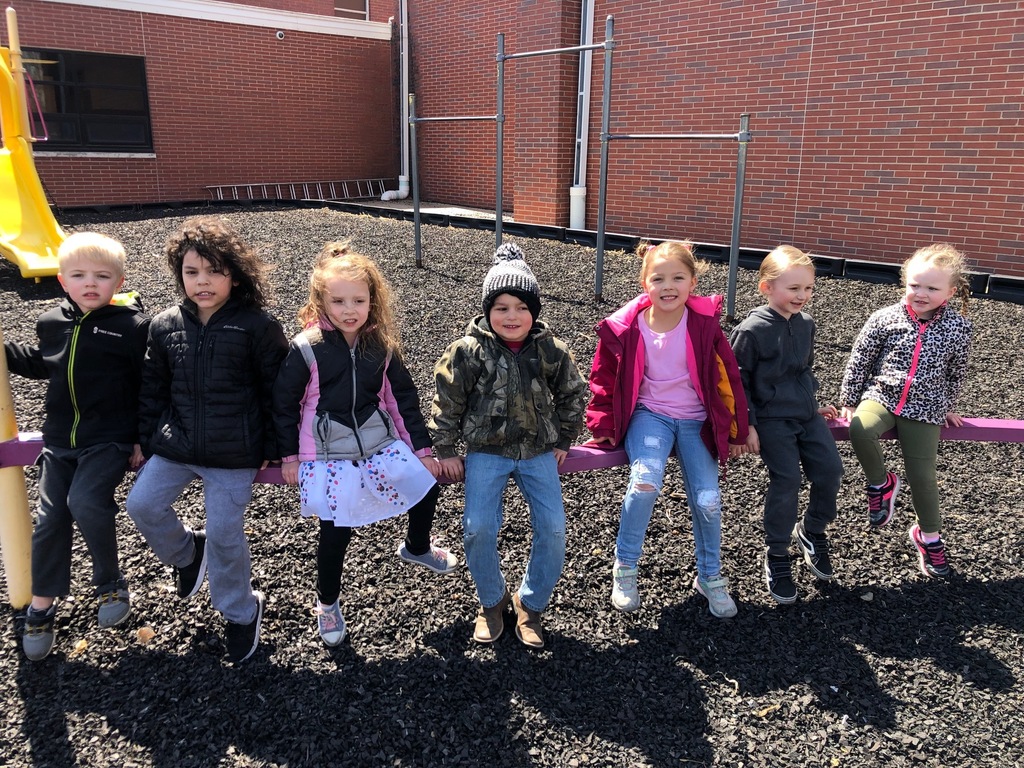 DPS had five secondary students attend the SCC Healthcare Career Day in Lincoln yesterday. They enjoyed hands on activities learning about different careers. They learned about pharmacy tech, dental assisting, surgery tech, respiratory care, and radiology. It looks like we will have some future dragon graduates working in healthcare!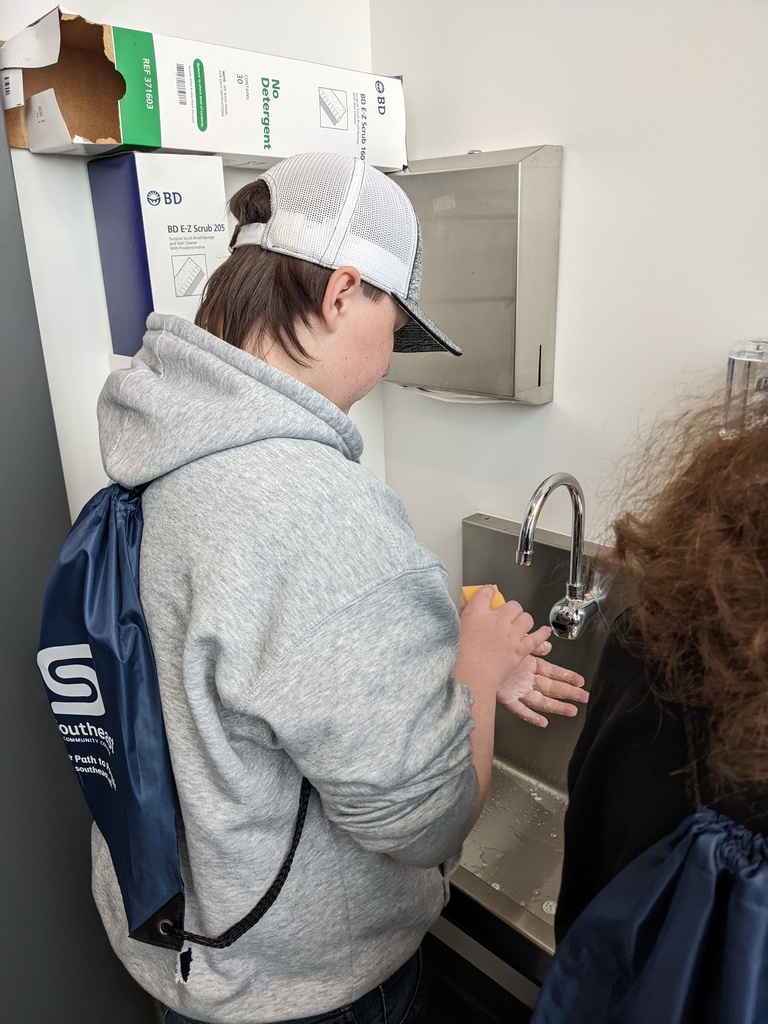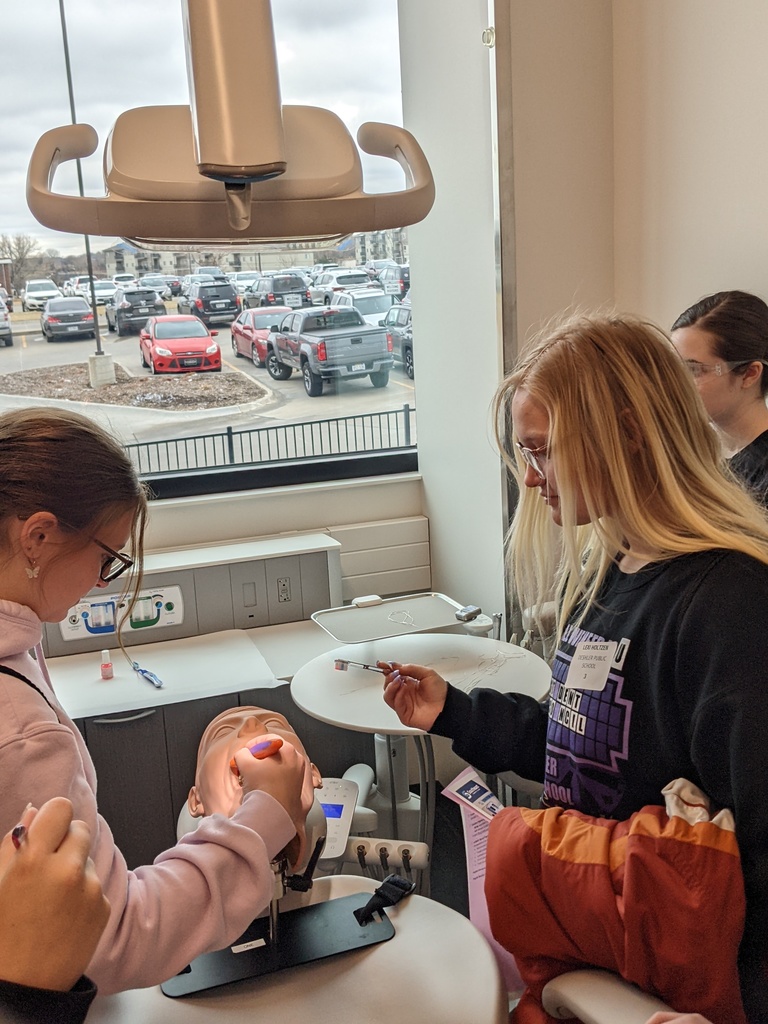 DPS and the city are "teaming up to clean up" Deshler today! Our 7th-12th students will be going around town picking up things for Goodwill or the dump that have been called in by the community as well as cleaning up lawns. Let's work together to beautify Deshler!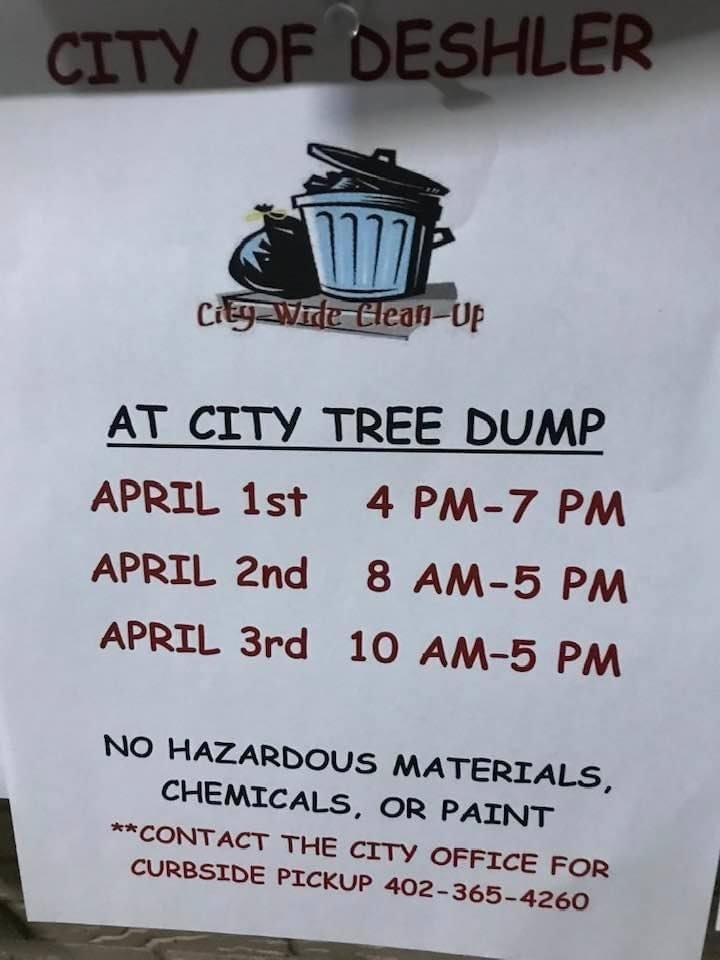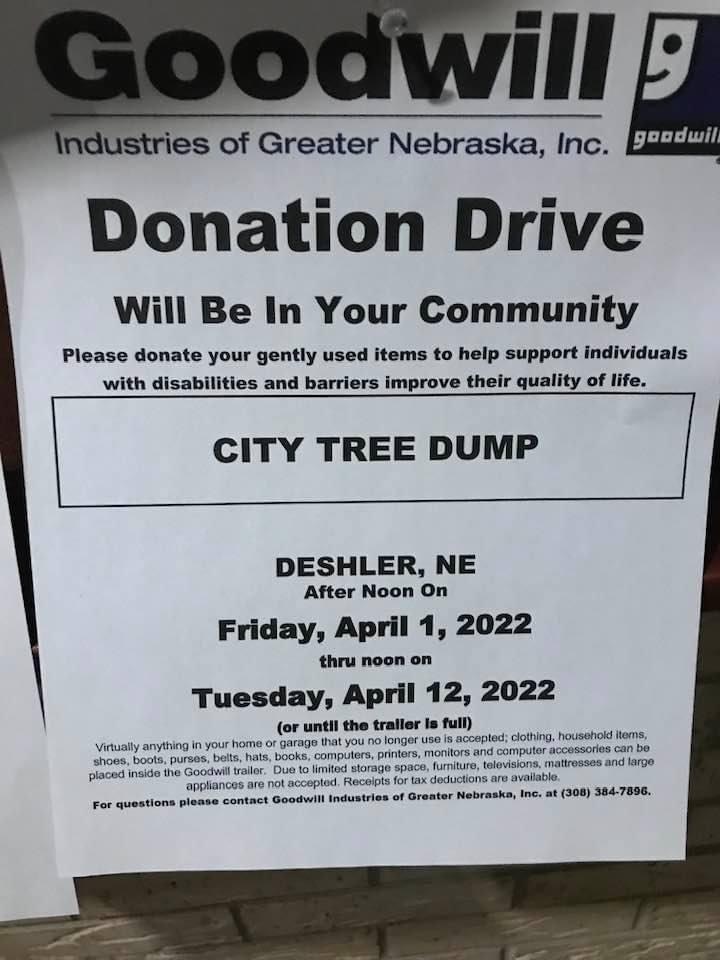 Top 3 in the TC Track Mt on Thu: 1st: Lacey in the 3200m run; and 3rd: Makinna, Brooke, Stormi, and Taylor in the throwers' 4x1 relay. Total of 6 track and field athletes and 4 relay teams placing in the top 6. The team set 7 season records and had 11 PRs. Great Job Dragons!