ACT TESTING. All jrs will take the ACT test in the Spring of 2022 & will be registered through the school. Students can take the 9/11 ACT on their own to raise their score or "superscore" for college/scholarships. If you choose to take it, TODAY is the deadline: act.org

From DPS: Save the Date! Open House: August 17th, 5 to 7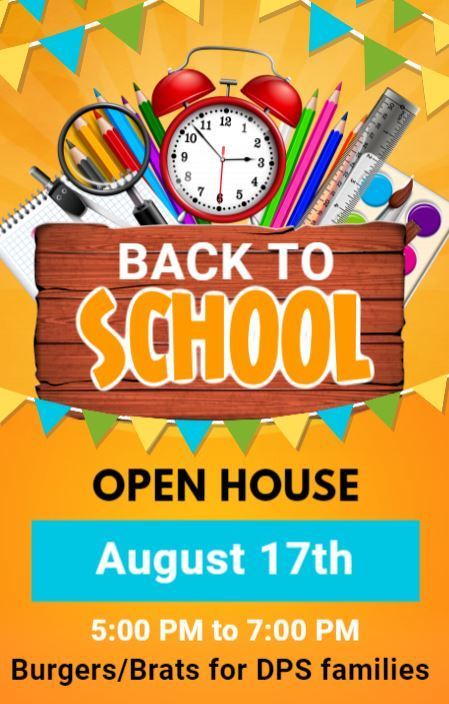 Welcome back! We are looking forward to seeing all of our PreK-HS students & families at our open house on Aug 17th, 5 - 7 PM. Burgers & brats will be served. Please sign your paperwork DIGITALLY via the email you received from the school:
https://bit.ly/DPSOPENHOUSE
.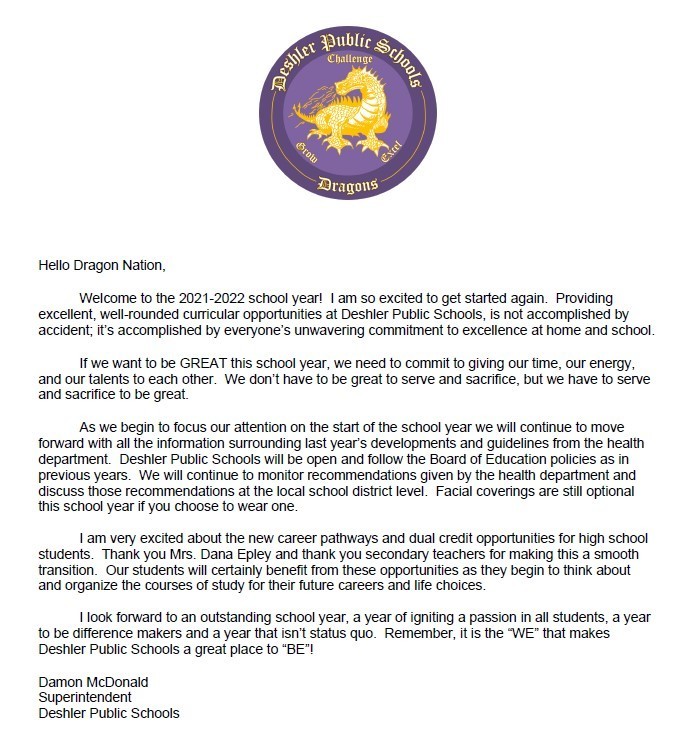 Congratulations to our students who completed driver's education classes! Your permit waiver is in the office for you to pick up so that you can apply for your permit online!

Please join us for the Preschool Open House! We hope to see you there!

Deshler FCA taking on Lawrence/Nelson FCA in dodgeball & hosting a meal on Sat., Aug. 21st at 5 PM at the Deshler softball field. Any HS student interested in joining FCA is encouraged to join FCA at our open house on Aug. 17th & attend this event (please bring 1 bag of chips)!
Happening Tomorrow!!! Please share if you know anyone needing to register for the upcoming school year!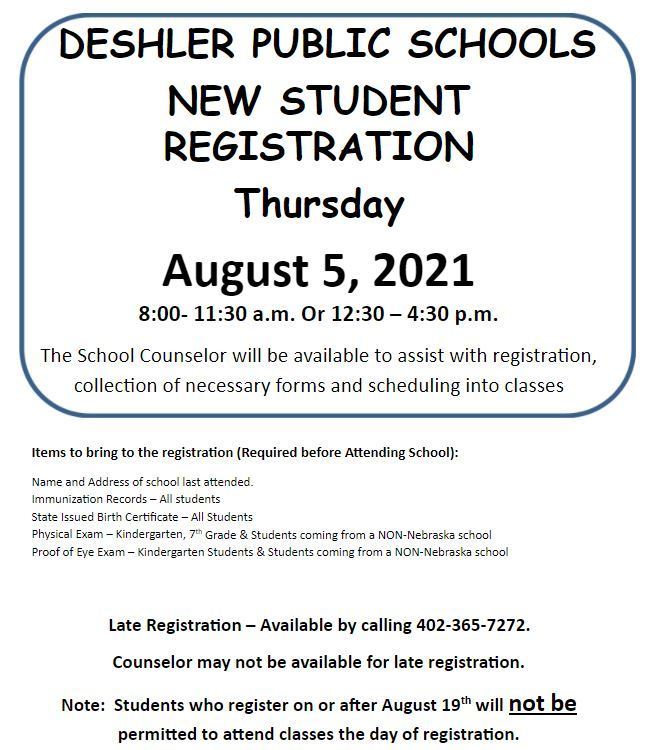 REMINDER: Thayer County Thunder Football practice STARTS TONIGHT IN DESHLER from 5:45 - 7:30 PM. Contact Jason Degenhardt for additional information:
jdegenhardt@nordersupply.com
. Practice will be held on the night of the open house, August 17th.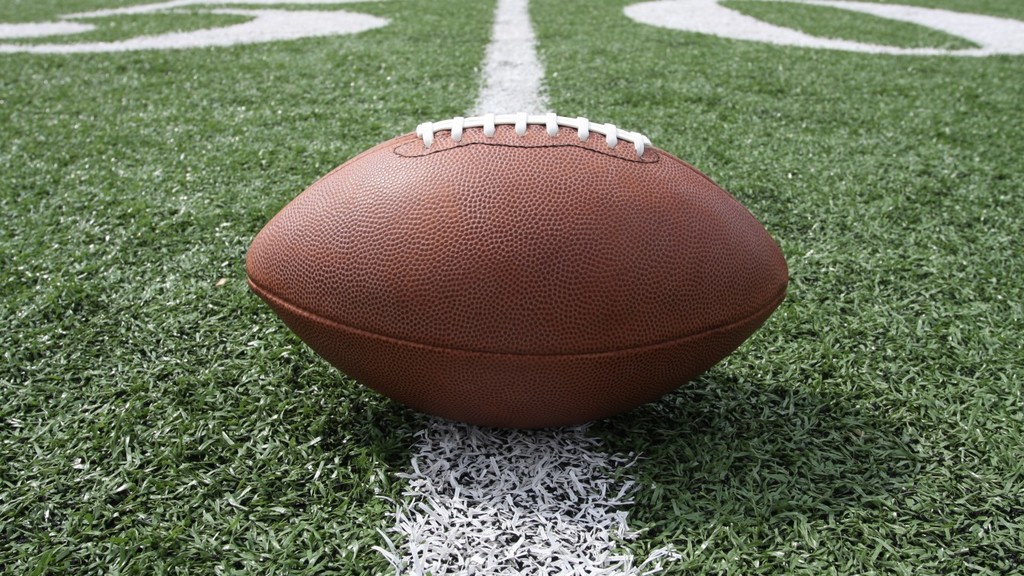 Get your FFA cow pie bingo ticket today from Midwest Bank for the COW PIE BINGO on Thu., Aug. 12th at the Thayer County Fair...starting at 7 PM! You can also join as an FFA Alumni member ($30/person or $50/couple).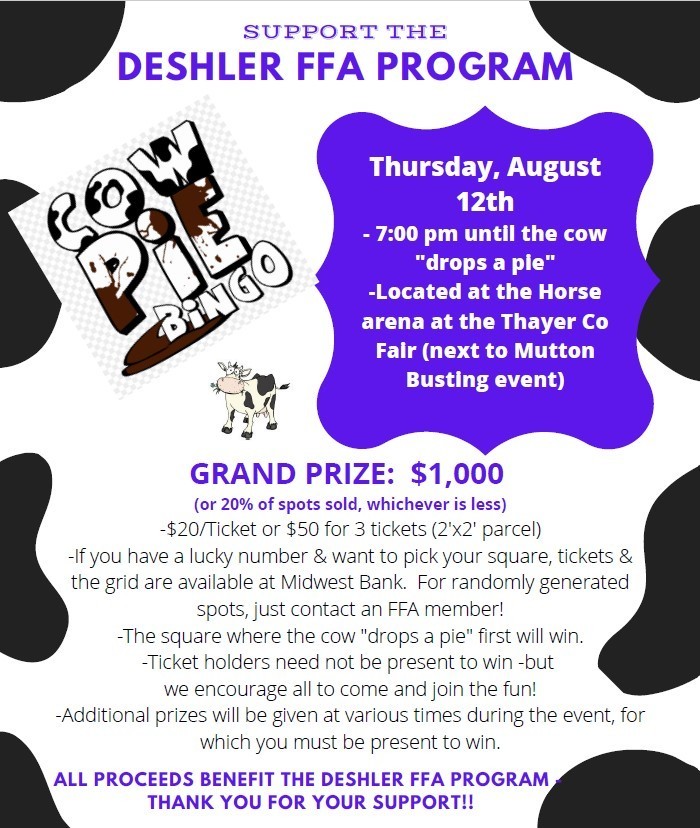 Submit your name for the local scholarship fund set up at Midwest Bank & earn the chance to win a $100 dual credit voucher! There is a booth at the bank & we will have one set up at open house, or you can stop by the school & submit your name as well!

Parents & Students: This is a reminder to order your DUAL CREDIT textbooks if you haven't already! DPS will order all MATH and ENGLISH dual credit textbooks; students are responsible for ordering books for all other classes. Read more at:
https://bit.ly/DPSCollegeCredit
.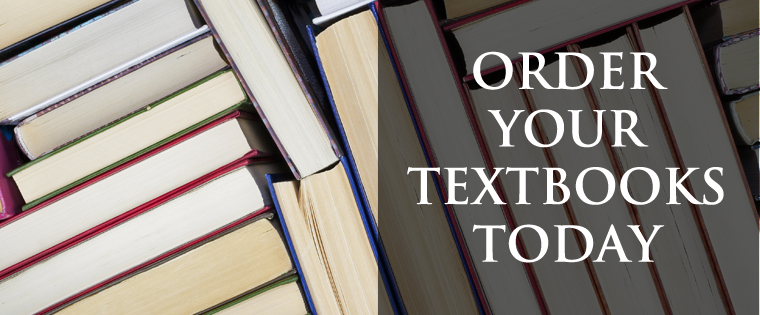 The 2021-22 welcome back letter for jr. - sr. high school families can be found here:
https://bit.ly/DPSJHSH2021
. See you at the open house on August 17th!

Thank you Ms. Hope Wachtel and our summer preschoolers for a great month!!!
Help Wanted: Deshler Public Schools is seeking applicants for a cafeteria position. The position will start in August. If you are interested, please contact the school at 402-365-7272 to receive an employment application or send a letter of application to Dr. Damon McDonald, Deshler Public Schools, 1402 3rd Street, Deshler, NE 68340. EOE. Go Dragons!!!

Congrats to all DPS athletes who received Academic All-State honors from the Lincoln Journal Star!! #deshlerdragons

Our cheerleaders were all smiles after camp this week! Blue ribbons and a superior trophy for their routines! Brenna, Avery, Kasey & Abbi were named to the All-American team! Brenna was awarded a pin for leadership, spirit, commitment, kindness, & motivation! Way to go girls!
We have 7 slots still open for drivers ed on July 19-23 - $200 per kid