We are excited to introduce our newest staff members in the second semester: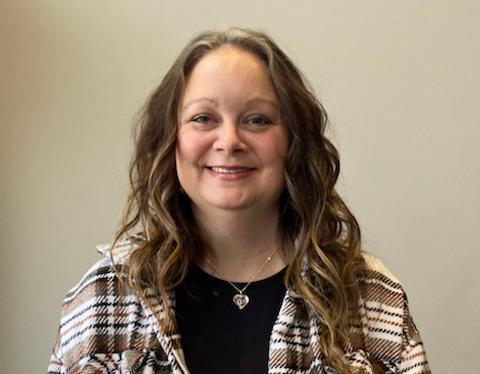 Michelle Schardt (pictured above) will be taking over as the long-term music substitute, and is enlisting the support of others to help ensure success for our students. We appreciate the work that Mrs. Schardt has already put in, and the work she is willing to do for our DPS students!
Mrs. Schardt is no stranger to DPS. After all, she graduated from the school herself, as did her husband, Brendan, and she has had four children in the system, with two still in high school.
Brendan farms and has his own agronomy business, while their oldest daughter, Tyra is a 2020 graduate of DHS and is currently a junior at UNL, majoring in Political Science and Pre Law. Their daughter Trinity is a 2021 graduate of DHS and is currently a sophomore at UNL, majoring in Health, Nutrition and Exercise Science. Tierra (a junior) and Tasia (a freshman) are both attending DHS currently.
Mrs. Schardt, her husband and all four of their daughters have been involved in the music program at DHS. It is something that she has "always been proud of" and states that she is "excited to be a part of it again!'
After Mrs. Schardt graduated from DPS, both her and Brendan went on to UNL, with her earning a degree in Elementary and Special Education. She then taught summer school for ESU #5 in Hebron before accepting the kindergarten position at Fairbury Public Schools.
Mrs. Schardt taught at Fairbury for two years before deciding to stay home with their daughters. During that time, Mrs. Schardt was a regular at both DPS and DLS, where she was a substitute teacher and helped with testing for the state standards at DPS.
Mrs. Schardt believes that DPS has great kids. She very much looks forward "to working with them and getting to know them better. I am excited to hear all of their ideas and look forward to trying some new things with them this semester!"
Schardt goes on to say, "I look forward to working with many of our community members as well. This is a great community where people really care about the kids and the programs in our school. There are many things that we can do when we are younger that we outgrow or have to give up as we get older. Music is not one of them. Our musical talents and our love for music is something that we should enjoy throughout our lifetime. Having community members that are willing to share their love for music and are willing to show the kids how they are able to use their musical talents in our small community after high school and college will no doubt be inspiring for us all!"
Mrs. Schardt states that she has "also enjoyed working with the kids in our community through teaching Sunday School and Bible School, being a Girl Scout Leader, and coaching Rec Board Youth Volleyball for seven years. I also stayed active in the community by serving on the Deshler Sports Boosters Board, the Deshler Alumni Board, the Deshler Community Fund Board, and the Deshler Chamber of Commerce Board."
Welcome to your new role, Mrs. Schardt!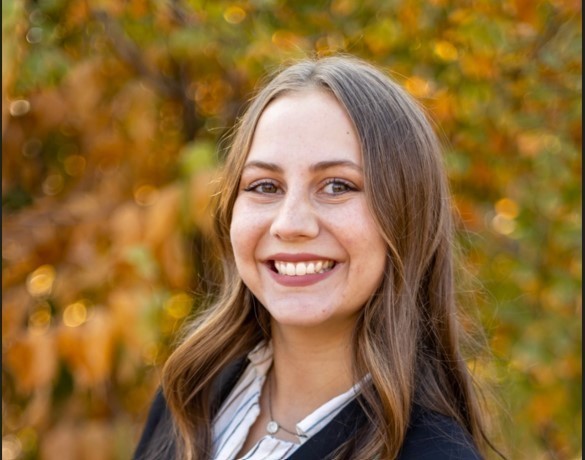 Paige Hansen will be helping out alongside of Mrs. Schardt a couple of days a week in the music room, and is taking the lead on the community musical, Annie. Mrs. Hansen is a recent graduate of UNL and a Deshler High School alum as well.
Mrs. Hansen states that "I was involved in music throughout my junior high and high school career. It was a huge part of my life and I really enjoyed it! I recently got married to my high school sweetheart Grant Hansen. I have three younger sisters - two of which attend DHS!"
Mrs. Hansen has several hobbies, stating that she "loves to read, work on the farm with my cows, and I'm a hobby florist." Hansen goes on to say "I'm excited to help students reach their goals in the music department so they have as good an experience as I did!"
We are excited to have you back in the halls as well, Mrs. Hansen, and we are looking forward to seeing Annie, along with others in the community on April 21st-23rd, 2023.
Lisa Monk substituted for us a lot in the first semester and has taken the place of Monica Bohling, who retired at semester, as an elementary paraeducator. Mrs. Monk graduated high school from GICC and went on to Wayne State College, graduating with a Bachelor's degree in Elementary Education and from UNK with a Masters in Curriculum and Instruction. Prior to becoming a stay-at-home mom, Mrs. Monk taught preschool through fourth grade. Mrs. Monk states that her "most unique experience was teaching in the rural schools in Valentine, NE, where I taught multiple grade levels in one classroom. "
Mrs. Monk's husband, Dirk, is the International Technical Sales Manager at Reinke Manufacturing. The Monks have one daughter and one son. MaKayla is in 3rd grade and Kaleb is in kindergarten. The family also has 2 dogs, Sunna, who is a Belgian Malinois and Gizmo, who is a German Shepherd.
Mrs. Monk enjoys spending time with her family and watching her children participate in the activities they love. She enjoys giving back to the community of Deshler, volunteering as a troop leader for the Deshler Girl Scouts and as a board member for the Jennifer Reinke Public Library.
Lastly, Mrs. Monk loves going out to eat with friends and exploring new places. She states, "I am really looking forward to being back in the classroom. I have really missed watching my students learn and grow. I always felt such a sense of accomplishment seeing the gains each student has made throughout the course of the school year. I can't wait to get started!"
Please help us welcome Mrs. Schardt, Mrs. Hansen and Mrs. Monk to DPS...we are thrilled to have you!